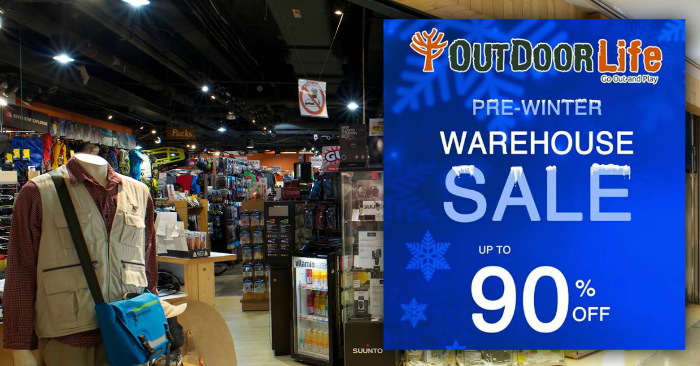 Winter is approaching in some of the popular travel destinations such as Korea, Japan, China, Europe and America.
If you are planning to travel this holiday seasons, get yourself geared up with winter wear, thermal clothings, jackets and more.
Outdoor Life is running a pre-winter warehouse sale from 30 Sep – 2 Oct, from 11am to 9pm daily. (Closes at 6pm on the last day)
They will be offering up to 90% off on winter & Summer Apparels, Shoes, Gloves, Hats, Backpacks, Travel & Outdoor Accessories & Many More! Brands such as Black Diamond, Outdoor Research, Platypus, North Face, Timberland, Five Fingers, Pantagonia and much more will be on sale!
Items sold are neither exchangeable nor refundable. Payment only via VISA, MASTER & CASH. Other terms & conditions apply.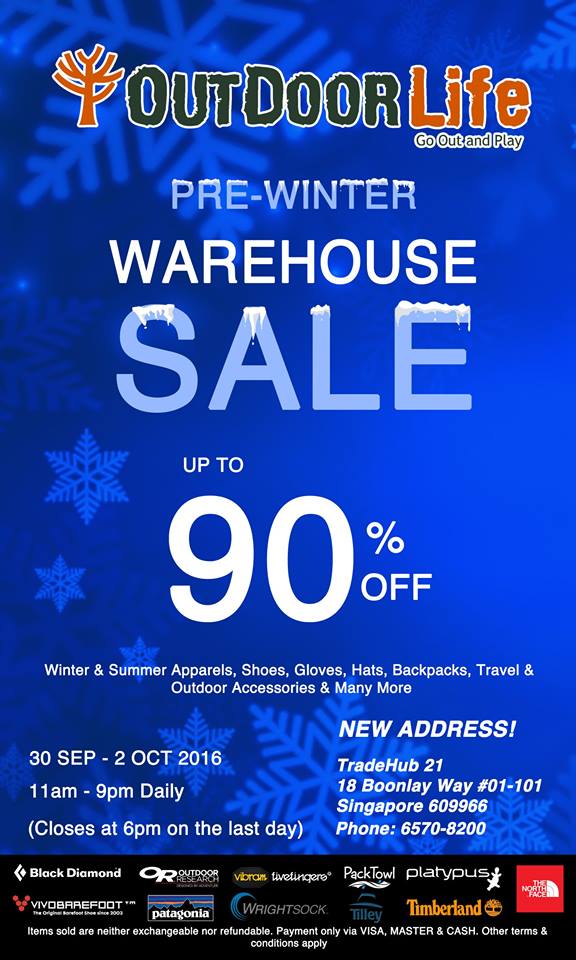 Share this news with your friends and loved ones!
Outdoor Life Warehouse Sale
TradeHub 21
18 Boonlay Way #01-101
Singapore 609966
Phone: 6570 8200