Spicy food lover, fall in here!
You're only a true spicy food lover once you completed this challenge by HK noodle chain, TamJai SamGor.
TamJai SamGor is giving away up to S$500 in cash and vouchers for the top 3 person who can finish a bowl of their noodle prepared at the SPICIEST DOUBLE Hell Fire level. Each bowl comes in a standard portion of Mixian with minimum 2 toppings and participants should finish the entire bowl including the soup.
Note that this challenge is open for dine-in from now till 31 October, 3pm – 5pm at the following outlets:
Bedok Mall (#B1-52)
VivoCity (#B2-28)
Chinatown Point (#01-01/02)
Here's the spicy level for your reference: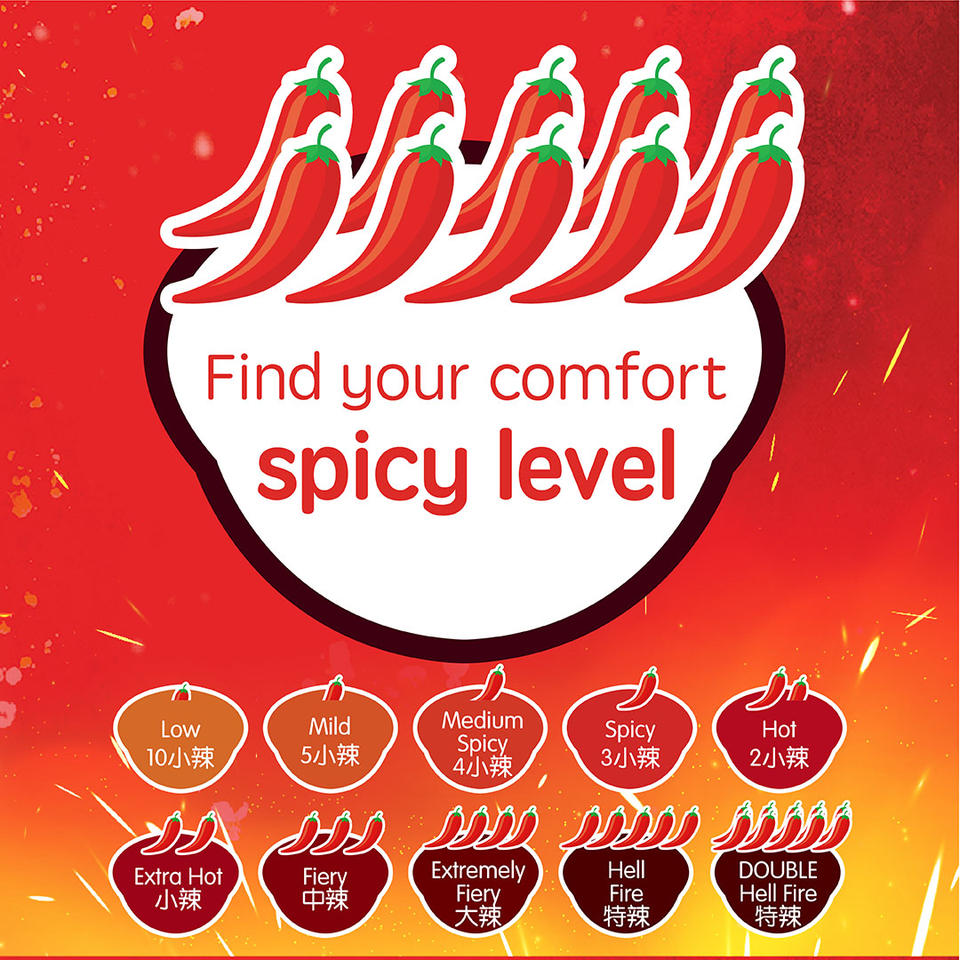 The prizes are as follow:
1st Place: $500 (comprises of $400 cash + $100 TamJai SamGor Vouchers)
2nd Place: $300 (comprises of $250 cash + $50 TamJai SamGor Vouchers)
3rd Place: $200 (comprises of $150 cash + $50 TamJai SamGor Vouchers)
Terms & Conditions
Top 3 winners will be finalised at the end of the contest period and will be determined by the shortest time taken to complete the bowl of Mixian.
During the challenge, participants are not allowed to drink or say the word "Spicy".
Participants are required to finish the standard portion of Mixian with minimum 2 toppings, including the soup.
Open for dine-in participation from 1 Sep – 31 Oct 3pm-5pm.
Choice of soup is limited to Ma La Soup, Wu La Soup and San Suan Soup only.
Participants are required to be minimum 18 years old.
Filming is also required during the challenge.
Tam Jai (Singapore) Pte. Ltd. reserves the right to amend the terms and conditions without prior notice.