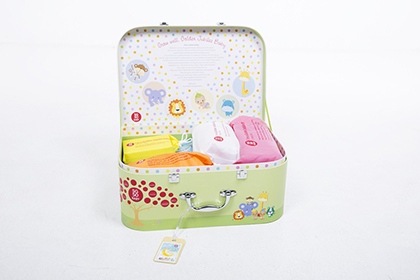 To commemorate Singapore's 50th birthday, or SG50, parents can look forward to the SG50 Baby Jubilee Gift for their newborn in 2015 unveiled by the National Population and Talent Division (NPTD) on Sunday (Nov 27). This is an initiative to achieve sustainable population.
Parents of their newborn can register for the gift at www.nptd.gov.sg/sg50baby and there are complimentary delivery or parents can self-collect them at birth registration counters of maternity hospital or the Immigration Checkpoint Authority (ICA).
There are eight items included in the Jubilee Gift Box:
1. Commorative Medallion
2. Scrapbook
3. Children's Books
4. Diaper Bag
5. Baby Sling
6. Baby Clothes
7. Multi-functional Shawl
8. Family Photo Frame
The items and gift box are efforts of local designers such as Wang Shi Jia, founder of Ang Ku Kueh Girl and students of the LASSALE's Design Communication students.
Fore more info, visit the official site at http://www.nptd.sg/sg50baby/