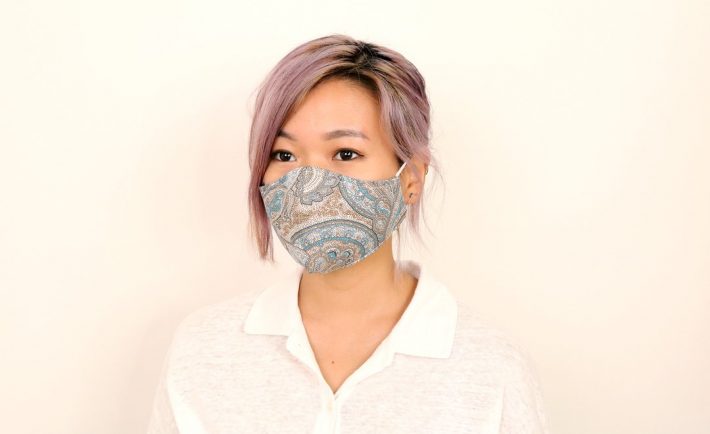 Image Credits: CYC
Here's your chance to do some good supporting local businesses and mask up in style. Yes, we are aware that Singapore residents can collect two free reusable masks from 29 June. All thanks to Temasek Foundation! But if you're looking to spice up your style, we've got you.
You can expect a dilemma between classic colours, various prints, and even the option of custom embroidery. No more mixing up with alike masks from your family members'. Prices start from 5 SGD. A couple of products that caught our eye were already out of stock. Saw something you like? Act fast!
#1: ANS-EIN
Ans-Ein is the brainchild of Anseina (Ans) and Erlyn (Ein). Founded in 2017, the brand encompasses the idea of "everybody is an artist". You can find a wide variety of masks on their website. Their reusable masks are made up of three layers – the cotton / polyester outer layer, waterproof middle layer, and breathable inner layer.
The kids and pre-teen masks are priced from 5 SGD. The handmade batik series was a scene-stealer. If you take a liking towards batik prints, you will adore the collections:
Apart from the batik series, there are other patterns, denim series, and even seasons-inspired prints! Those who appreciate Japanese culture will be thrilled to know that there is the Seigaiha series. Seigaiha refers to blue seas and waves literally. Take a look at the patterns below and you will know what we mean!
#2: MAKERLY SINGAPORE
Named after the phrase 'making happily', Makerly's products reflect design for longevity and size-inclusiveness. Most of their pieces are created with the batik print fabric and as you would have probably guessed, their reusable masks too.
At the time of writing, there are only the SIA's signature sarong kebaya batik fabric masks left. It is available in navy, red, and green. There are both kids and adults version of the masks which come with a filter pocket and wire at the nose area. It's retailing at 9 SGD each.
You can email them at [email protected] to check if there will be a restock on other designs or watch the space patiently.
#3: CYC
CYC has a history that dates back to 1935. They specialize in tailoring shirts and suits with physical storefronts at Capitol Singapore and Fullerton Hotel. Just two months back in April 2020, they had a #CYC300kMaskChallenge for migrant workers. Many volunteers signed up to sew masks so they could be directly sent to the foreign workers.
Want to do your part for the migrant workers? Purchase a mask or two from CYC and a portion of the sales will benefit them. CYC's premium quality cotton fabric masks come with a washable N95 hydrophobic filter. You can expect three sizes – kids', small, and large. There are also three design series – technicolour, corporate, and colour surprise.
We found a few interesting prints like the…
Monkey Forest Face Mask (Technicolour Series) (20 SGD)
Kopitiam Chair Print Mask (Technicolour Series) (20 SGD)
Retro Blue Cars Liberty Face Mask (Technicolour Series) (20 SGD)
Happy shopping!