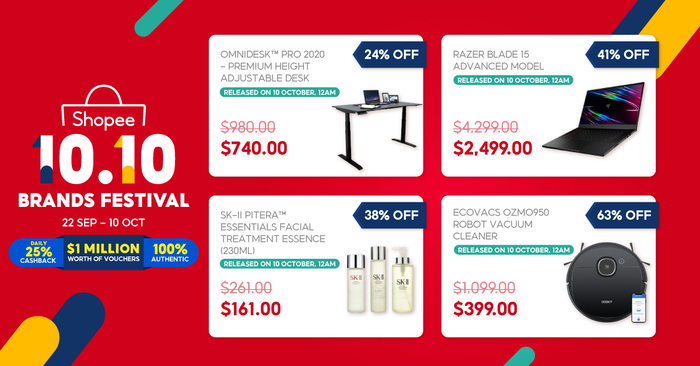 There are so many amazing deals available at the Shopee 10.10 Brands Festival and it shouldn't come as a surprise since Shopee is the leading e-commerce platform in Southeast Asia & Taiwan after all. With Daily 25% Cashback and $1 Million Worth of Vouchers from 100% Authentic Brands, this shopper's paradise is packed full of terrific deals. On top of that, enjoy 15 days return plus free shipping on all your Shopee Mall Purchases! Don't miss out on the most rewarding and action-packed year end sale season on Shopee!
Here are some key highlights:
Crazy Flash Sale
Catch a whopping sale happening across 16 time slots throughout the entire day on 10 October:
12am – 1am: Midnight Brands Rush Hour
1am – 2am: 1AM Brands Rush Hour
8am-10am: Breakfast Rush Hour
10am-11am: $10 Hot Deals Hour
11am-12pm: Singapoliday Rush Hour
12pm-1pm: Lunch Time Rush Hour
1pm-2pm: $0.10 Flash Deals Relay
2pm-3pm: Health & Beauty Rush Hour
3pm-4pm: Bundle Deals Rush Hour
4pm-5pm: $0.01 Voucher Deals Rush Hour
5pm-6pm: Shopee Supermarket Rush Hour
6pm-7pm: $0.10 Flash Deals Relay
7pm-8pm: "Brand Boxes" Rush Hour
8pm-9pm: Alcohol Rush Hour
9pm-10pm: Brands Clearance Rush Hour
10pm-11pm: Big Brand Discounts Rush Hour
10.10 Big Brand Discounts Sale
Be it the luxury skincare bundle that you've been laying your eyes on or the tech gadget upgrade that you've been considering, Shopee's got you covered! Not to forget their brands spotlight section featuring 10 brands including Apple, Dyson and Nintendo. Keep a lookout for 10 x $100 all day deals like the Dibea D18 Cordless Vacuum Cleaner, Huawei Watch Fit Smart Watch, Razer BlackWidow V3 Gaming Keyboard and more!
Thanks to the work-from-home and home-based learning arrangements, laptops, smartphones and gaming accessories have been the most in-demand items. This is your chance to take advantage of the sale, to earn great savings on everything electronics. It's never a bad idea to equip yourself with the latest iPhone 13 Pro or a Nintendo Switch OLED. Stack your savings and grab up to $100 off vouchers to be claimed at 12am, 12pm & 10pm on 10 October – fastest fingers win! It also pays to have an extra mouse or keyboard (just in case they break down) as there will be limited deals going at $0.10, under $10 & under $100.
And to top it off, stand a chance to win the Realme C25s worth $299 and Tefal Ultracompact Food Steamer worth $139 when you take part in the Top Spender Contest!
10.10 Shopee Supermarket Grocery Fest
Did you know that you can do your grocery shopping on Shopee? During the 10.10 Shopee Supermarket Grocery Fest, enjoy Daily 50% Cashback vouchers and Free Shipping! Shop for thousands of items, ranging from fresh produce to household essentials with the Best Price Guarantee. The best part?  Enjoy 18% Cashback, flash vouchers released at 12am, 8am, 10am, 12pm, 8pm & 10pm on 10 October. Plus, save more if you're a Supermarket member! Sign up now to enjoy exclusive perks!
Enjoy attractive prices when shopping on Shopee with the Mega Brand Box Bonanza, featuring specially-curated boxes containing goodies from the brands sold at heavily marked-down prices. You can get boxes worth as much as up to $755 in value at a very, very low price. We are not revealing the details yet as they are meant to be a surprise. Slash and snatch brand boxes  released at every timeslot: 12am, 8am, 11am, 2pm, 4pm, 7pm & 10pm on 10 October. Trust us, you will be delighted with your loots.
Celebrate Shopee Premium's 1st Anniversary with Exclusive Beauty & Fashion Deals
Come celebrate Shopee Premium's 1st Anniversary with exclusive deals on the best of luxury brands, from beauty and fashion, to even electronics! Since their launch last year, shoppers have benefitted from direct access to new launches from premium brands, offers and authenticity guarantee. From 6 to 10 October, shoppers can look forward to deals from Elizabeth Arden, Shiseido, MCM and Sulwhasoo and other coveted brands! Mark your calendars for 10 October, 12am for the Midnight Brands Flash Sale where premium items will be going at UP TO 80% OFF! Snag upsized vouchers, including a limited 12% OFF voucher from Shopee Premium released at 4 flash timings! Spend any amount and stand a chance to win one of 10 luxurious gifts, including a 2D1N Fairmont staycation, facials, branded eyewear, and more!
What better way to reward yourself for shopping than a chance to walk away with $50,000 cash? Shop during the sale to earn points with every dollar spent, and double your points by shopping on Shopee Mall. Simply register here now and start stacking points to be amongst the top 100 players to qualify for the grand draw! To sweeten the deal, the top 20 players will also walk away with additional prizes worth $6,000 from brands such as Samsung, Nintendo & more! 100 lucky winners from the top 1,010 players can also win a $10 no min. spend voucher. Unleash whatever you've got and who knows you might be the lucky winner to win the grand prize!
How good are the deals in this big sale? Well, here are some examples:
1. $0.01 deals from Burger King, Mustafa, I Love Taimei, Fragrance, Boost Juice*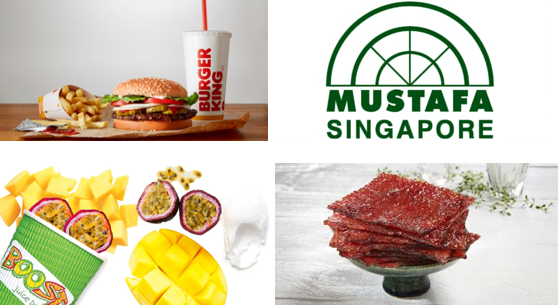 $1.50 – $2.00 $0.01
Shopee's $0.01 Scan & Pay Vouchers are back and you need to be fast to spot them! Score $0.01 deals from Burger King, Mustafa, I Love Taimei, Fragrance and Boost Juice! They are so cheap that they are almost free! Here's a secret: You can only access these deals via the Shopee mobile app, so hurry, download the app if you haven't!
*Only accessible on the Shopee Mobile Application
2. Ka 4-in-1 Antibacterial Laundry Capsule Refill Pack Detergent 36pcs x 6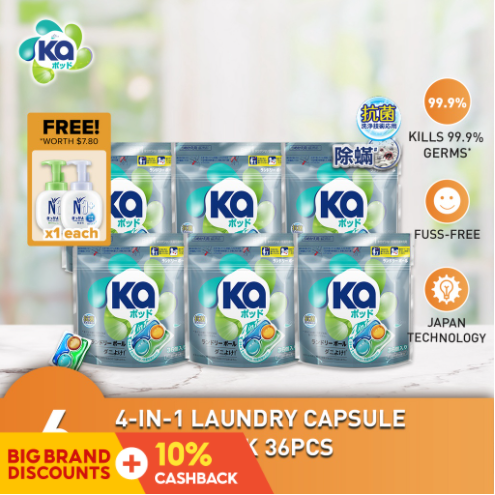 $151.20 $89.80
Enjoy fuss-free washing with Ka 4-in-1 Antibacterial Laundry Capsule. It combines all you need for a softer, cleaner and fresher-smelling laundry. Simply toss one of the capsules into the washing machine and start washing! Each capsule allows you to wash up to 6kg of clothes so you can skip the measurement and save yourself the hassle.
3. ErgoTune Supreme – Ergonomic Office Chair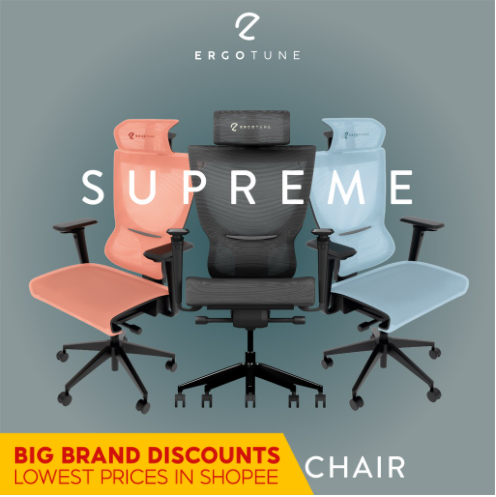 $988.00 $549.00
Planning to get an ergonomic office chair in Singapore? Look no further. Check out the ErgoTune Supreme, touted as one of the most ergonomic chairs in the market that allows plenty of customizations including 11 adjustment points to ensure a tailored fit. It also comes with DuraWeave™ Hybrid Mesh Upholstery so that you can enjoy the utmost comfort even after sitting for long hours.
4. Omnidesk™ Pro 2020 – Premium Height Adjustable Desk
$980.00 $740.00
Upgrade your Work-From-Home set up with Omnidesk's Height Adjustable Desk. Switch between standing and sitting modes in seconds and find the perfect posture for a smooth working experience!
5. ECOVACS OZMO950 Robot Vacuum Cleaner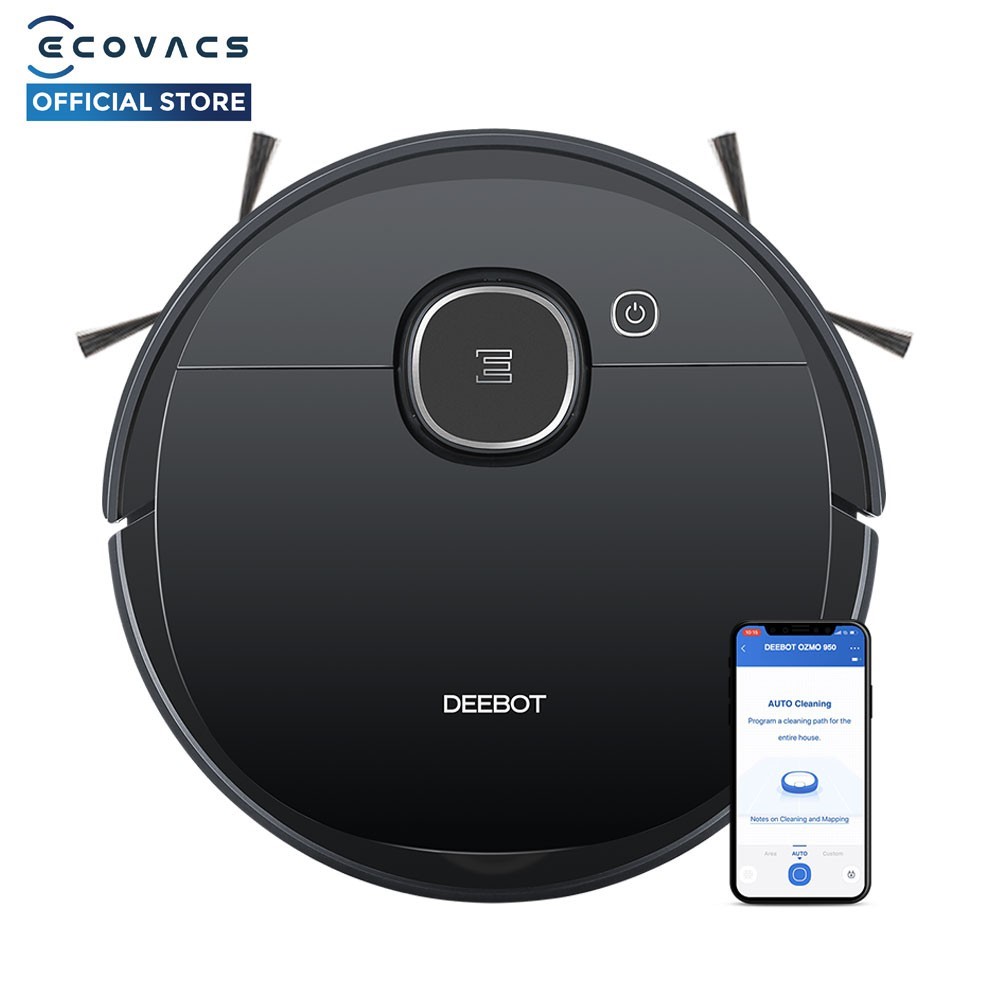 $1,099.00 $399.00
The OZMO950 is ECOVACS' latest robot vacuum that comes with mopping functionality. It comes with 3 hours of battery life and is the most powerful DEEBOT. Equipped with Smart Navi 3.0 Technology, it is able to conduct multi floor mapping to ensure every corner of your house is covered! What's more, it has up to 200 minutes of runtime and a 430ml dustbin, providing you with a hassle-free experience.
6. Oral-B Genius 9000 Electric Toothbrush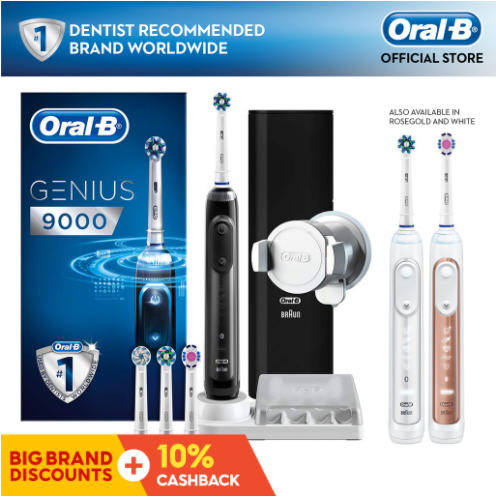 $399.00 $161.00
Tired of brushing with a manual toothbrush? With Oral-B GENIUS 9000, give your teeth a proper scrub, which is exactly what your dentist would recommend. You will never miss a spot with their unique Position Detection technology and you will remove up to 100% more plaque faster and more thoroughly clean. No surprise Oral-B is crowned the No.1 recommended brand by dentists worldwide.
7. SK-II Pitera™ Essentials Facial Treatment Essence (230ml)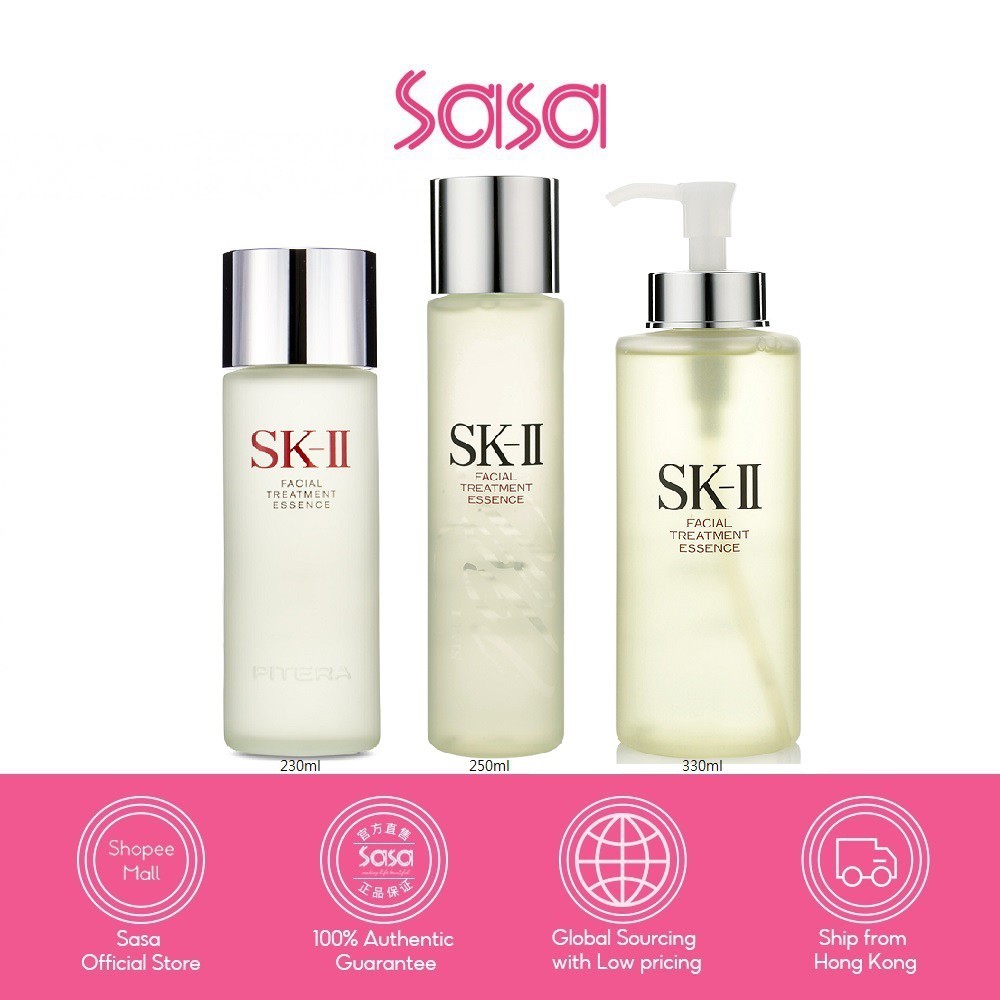 $261.00 $161.00
Soak your skin in the Power of PITERA™ with SK-II's highly-concentrated Facial Treatment Essence. Formulated with exceptionally high-concentration of PITERATM, it helps accelerate your skin's ability to absorb nutrients and reduces the appearance of wrinkles and age spots.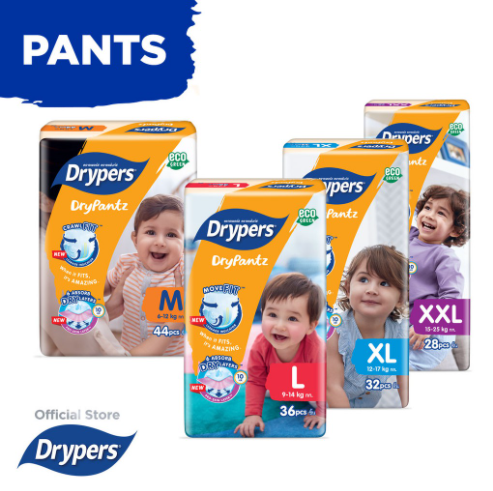 $68.80 $36.95
Having difficulties putting on tape diapers for your little superhero? Try Drypantz! This versatile diaper is a superior fit, specially tailored for active toddlers. The new MoveFIT™ design comes with wide coverage and double leak guards that adjust to your baby's active movements, allowing full flexibility and the best fit. Furthermore, Self-Cool Cover helps in releasing heat and moisture through micro-pores, with 100% breathable cover that allows air circulation to keep your baby's skin cool and dry, even during hot weather!
9. Razer Blade 15 Advanced Model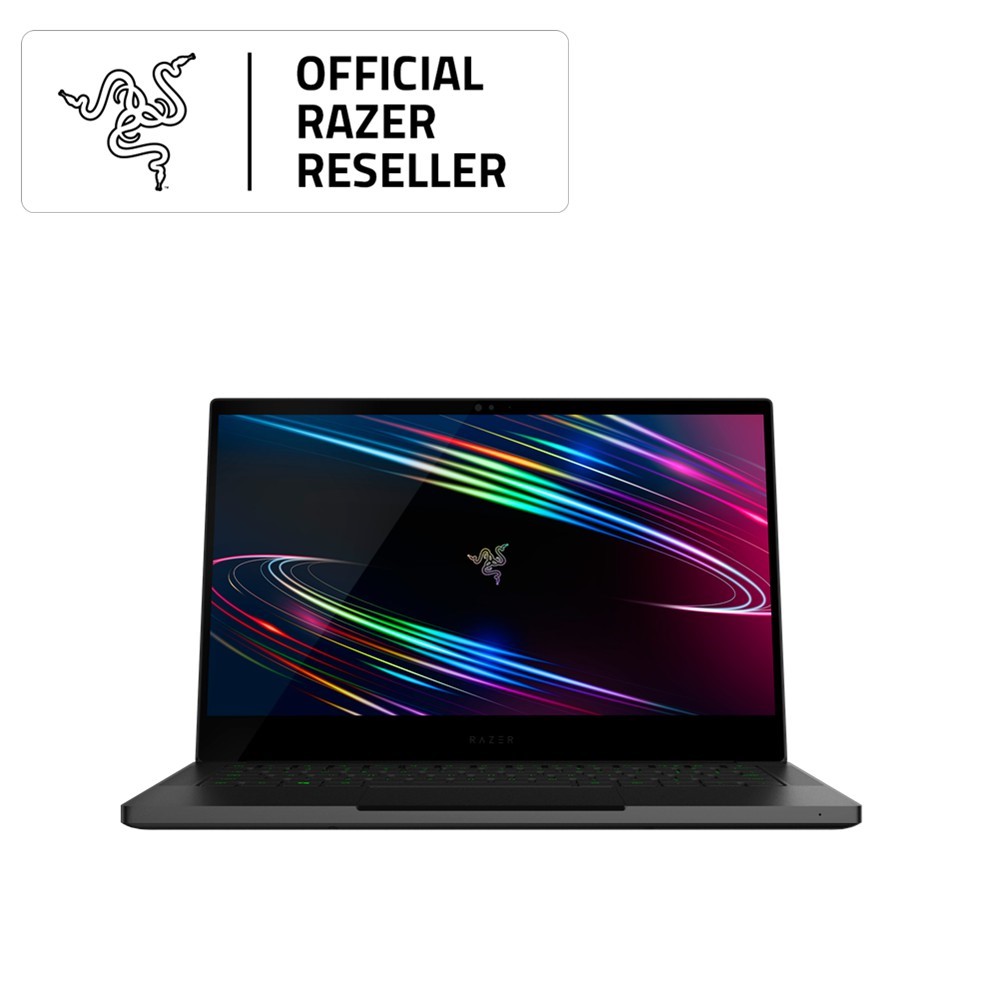 $4,299.00 $2,499.00
More power. More cores. More frames. The new Razer Blade 15 is a game changer with it's 8-core 10th Gen Intel® Core™ i7 processors, state-of-the-art NVIDIA® GeForce RTX SUPER™ GPUs, and ultra-fast 300Hz displays.
10. Dibea D18 Cordless Vacuum Cleaner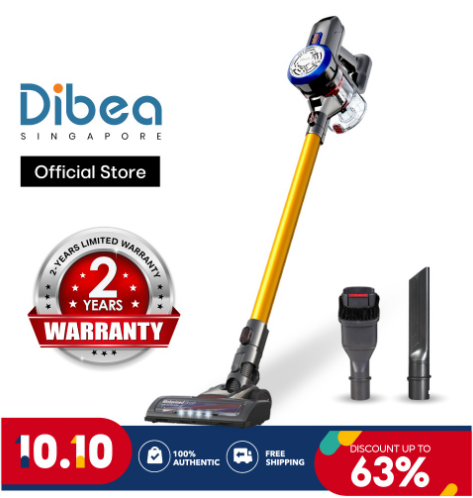 $148.00 $100.00
If you are looking for a cordless vacuum cleaner, Dibea D18 Cordless Vacuum Cleaner is the perfect choice as it has all the basic features you could find on much more expensive models and yet costs only a small fraction of the price. It comes with an ergonomic design handle and has a powerful 120W and 9000Pa suction. Each unit comes with a 2-year limited warranty by Dibea Singapore.
And for all our first-time shoppers, enjoy $7 off your purchases with a minimum spend of $15 with the promo code <MD1010>, new Shopee users only. Start shopping at the Shopee 10.10 Brands Festival now!