Originally from Britain, Gieves and Hawkes had their tailoring roots dating all the way back in the 1700s. Gieves was supplying for the British Royal Navy while Hawkes served the British Army. The two finally came together in 1974 to what is now known as Gieves & Hawkes.
Their irrevocable commitment to excellence has earned them a reputation that reached far and wide, with historic customers such as Duke of Wellington, Charlie Chaplin, Admiral Lord Nelson, Sir Winston Churchill, Ian Fleming and Michael Jackson who have patronized their services.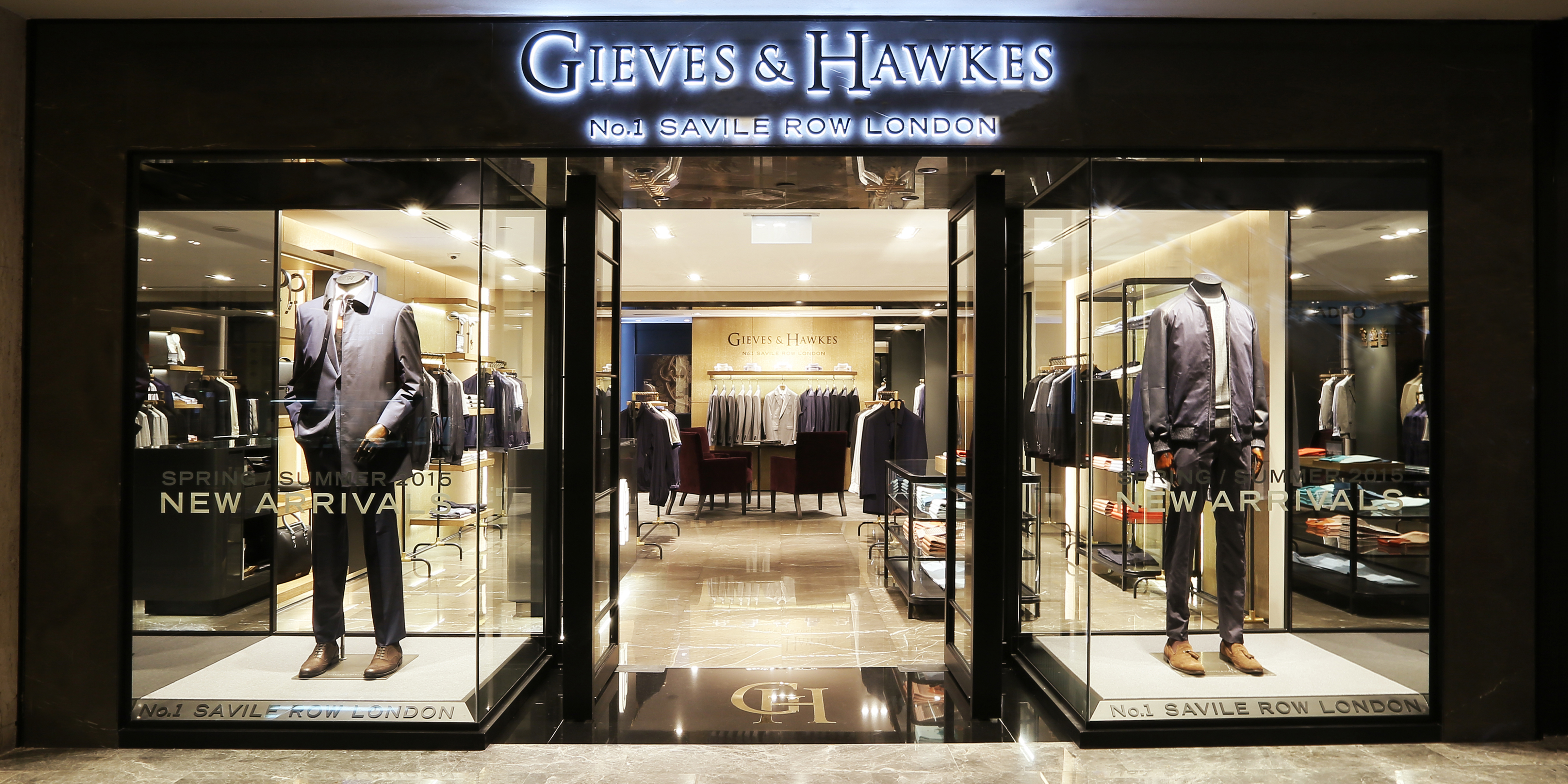 Each of their products are crafted with the most precise specifications, following the Savile Row tradition. They are a product of lavish fabrics, expert tailoring craftsmanship and skilled assurance.
Where bespoke suits were made in the workrooms under the shop at No. 1 Savile Row, Gieves & Hawkes have branched out to 9 countries worldwide, one of which includes its Singapore branch at Paragon that opened in February 2015.
In a bid to bring royalty to the people, stores today sell ready-to-wear suits and offer Private Tailoring service. This personalized service allows one to indicate their style preferences, lifestyle and requirements for the suit, followed by their choice of fabric from hundreds of fabric available. Precise measurements are then taken, with a Private Tailoring consultant who is personally responsible for the making of your suit from beginning to end.
Gieves & Hawkes' collection of outerwear features an international style one would describe as dapper with a touch of British. As former creative director Jason Basmajian sums it, "I want to keep a British accent, but speak an international language". Basmajian is renowned for giving the creative directions of luxurious menswear brands such as Calvin Klein, Donna Karan, ST Dupont and Brioni.
From now till 30 Nov, Gieves and Hawkes will run an end-of-season, where you can expect discounts of up to 50%. UOB Cardmembers enjoy additional 10% to 20% off on the sale items.
Gieves and Hawkes is located at Paragon #01-27, 290 Orchard Road, Singapore 238859. Operating hours from 10.00AM to 0900PM daily