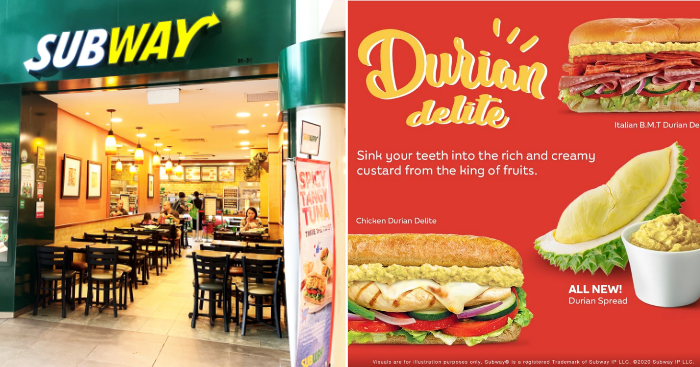 Durian lovers can look forward to this
Well, if that is real.
Subway Singapore has announced that they will be introducing the all-new Subway Durian Delite, made with real Durian flesh. You can order the Chicken Durian DElite and Italian B.L.T Durian Delite.
It will be available from next week (we are guessing 1 Apr) when they might announced that it is an April Fool's prank. We are not sure if it will be indeed made available, but let's just keep a look out. Who knows?
Check out the post below: