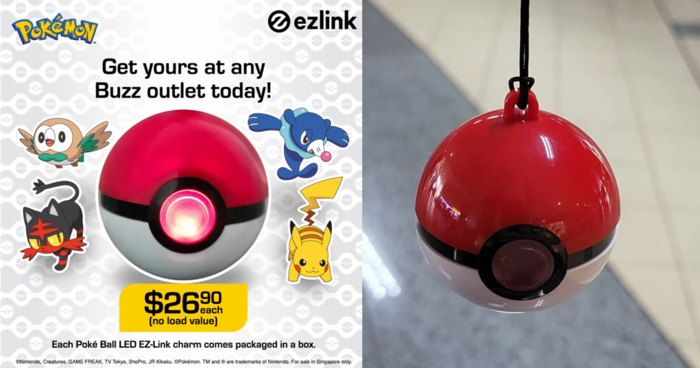 New Poké Ball EZ-Link charm
This is a must-have for every avid Pokemon trainers. EZ-Link has just unveiled a new Poké Ball EZ-Link charm that you can use as an ez-link card. It lights up a bright red with every tap and imagine how it turns head when you use this to board the bus or take the MRT.
Grab yours now at $26.90 (no load value) at selected Buzz stores.
Each customer is limited to 5 pcs.
Here's what to expect:
Perfect for your Pokemon-Go trip.
---
Top right image via Cheong Joo Woo.