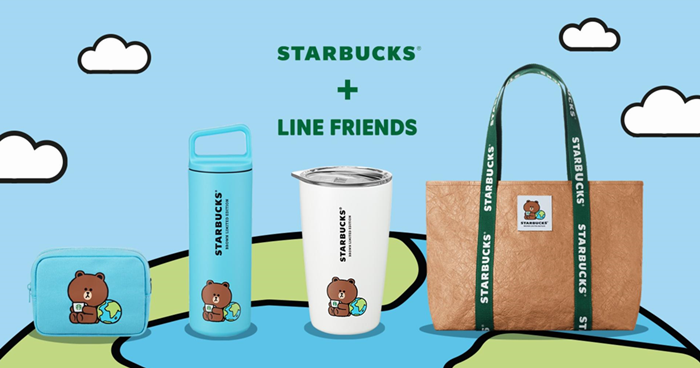 Starbucks® will be collaborating with LINE Friends to launch limited-edition merchandise to commeorate Earth Month.
The collaboration will see limited-edition merchandise featuring the character BROWN with planet earth enjoying a cup of Starbucks® coffee.
Available from 22 April, the collection includes reusable drinkware as well as an assortment of lifestyle acccessories.
More details will be announced on the Starbucks's website soon.