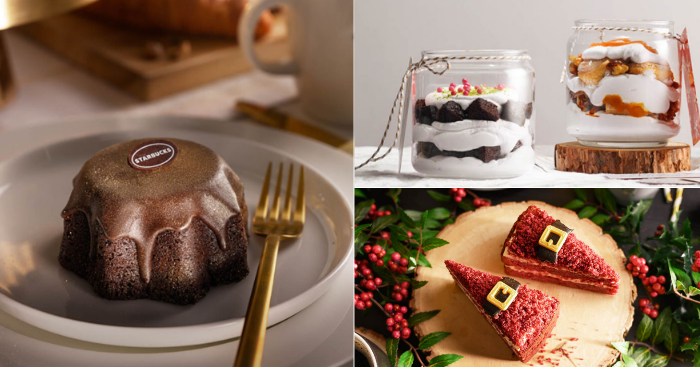 This season, Starbucks pays homage to the traditional Christmas fare with the wide array of sweet and savory bites. Indulge in the hearty comfort food of Christmas – the classic Turkey Bacon and Cranberry Pie and the cozy Truffle Beef Wellington, or revel in sweet treats such as the White Chocolate and Toffee Nut Parfait or the charming Winter Fox Hazelnut Cake, and more.
White Chocolate Toffee Nut Parfait and Peppermint Brownie Parfait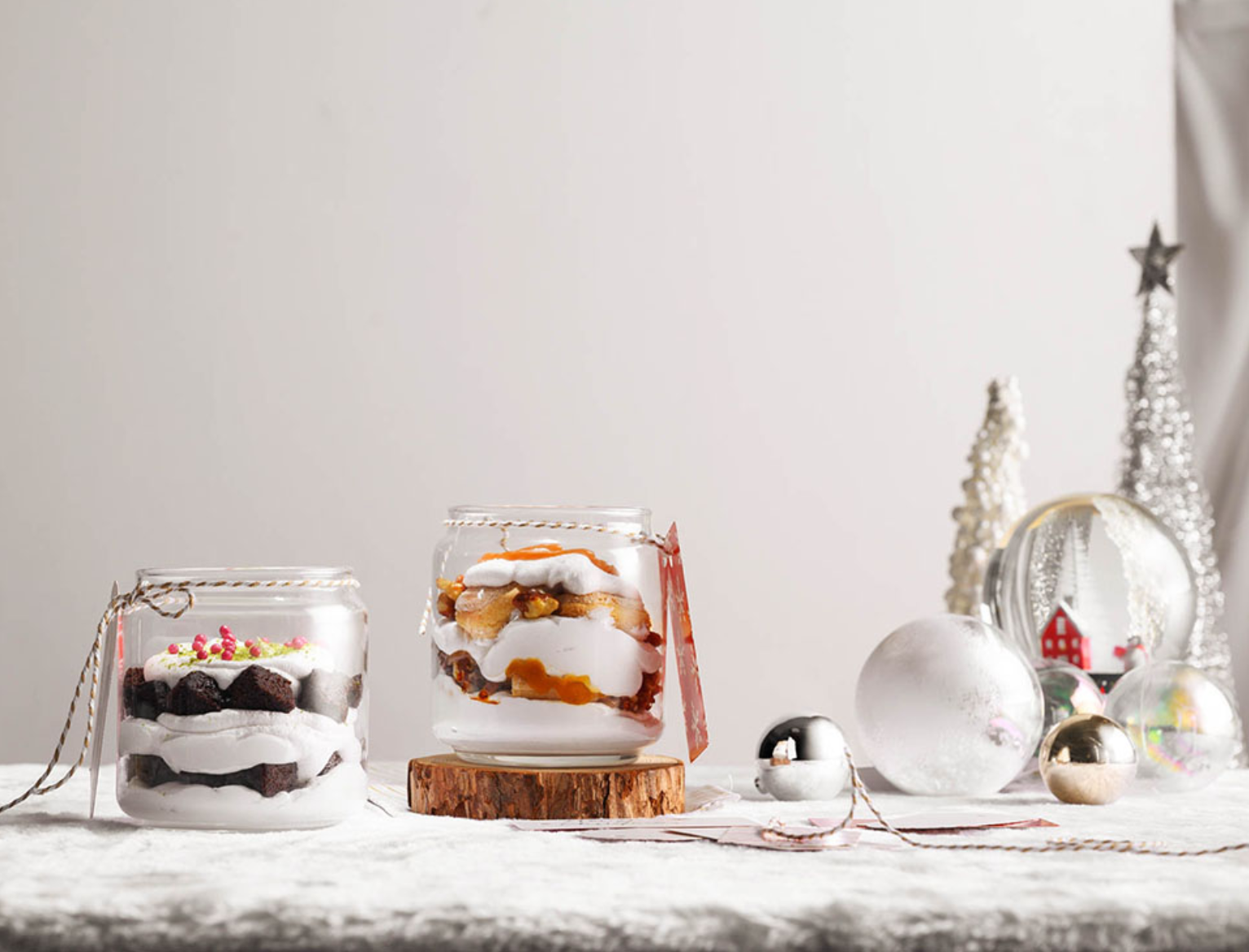 Treat yourself to smooth white chocolate peppermint mousse between layers of chocolate brownie cubes, complete with crunchy chocolate bits. Or, dig into layers of white chocolate mousse between layers of sponge fingers, complete with salted caramel sauce.
Price: $5.90 each
Chocolate Mud Cake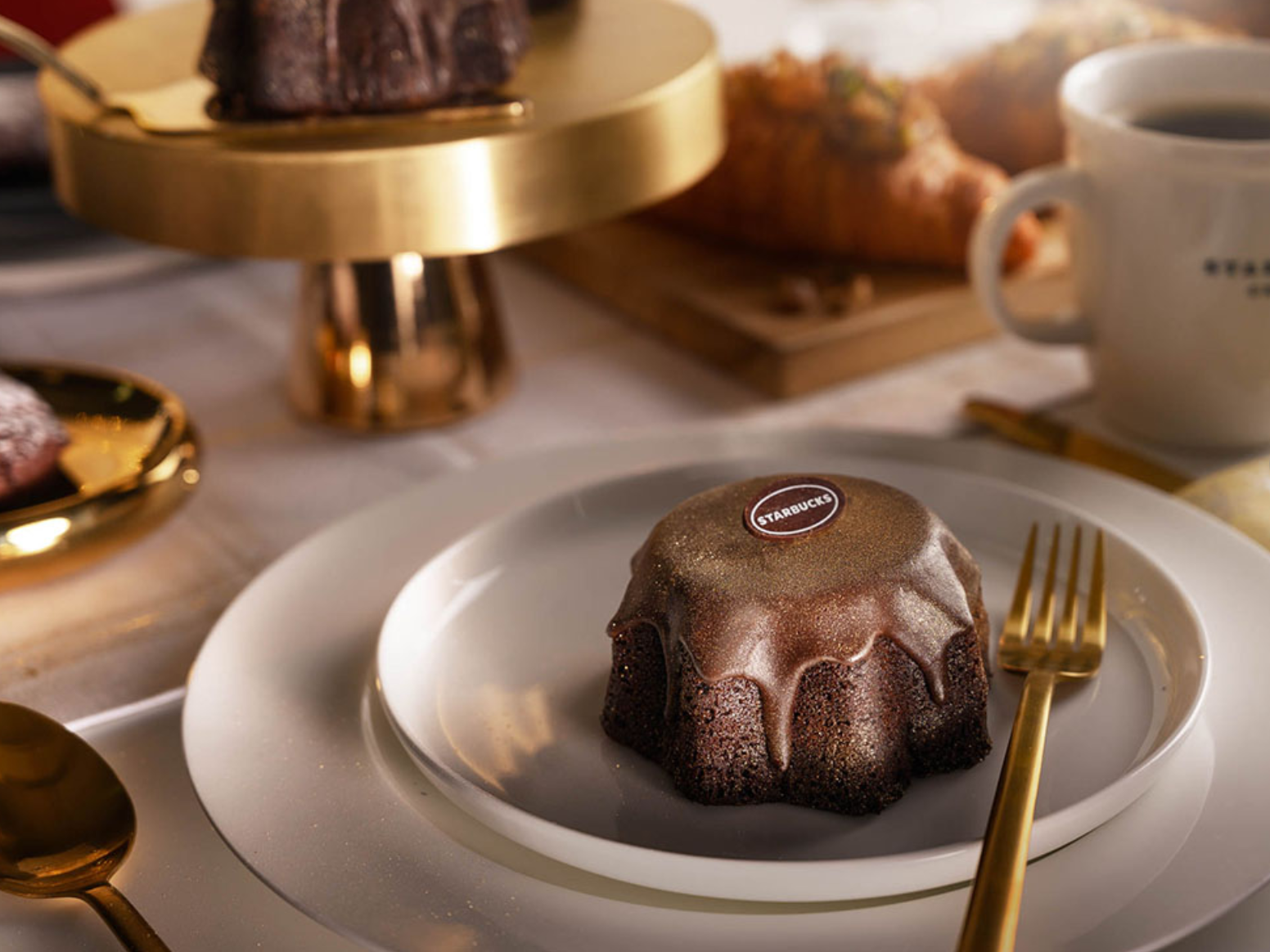 Sink your fork into a rich and decadent chocolatey bite, topped with festive gold dust
Price: $5.90
Santa Belt-vet Cake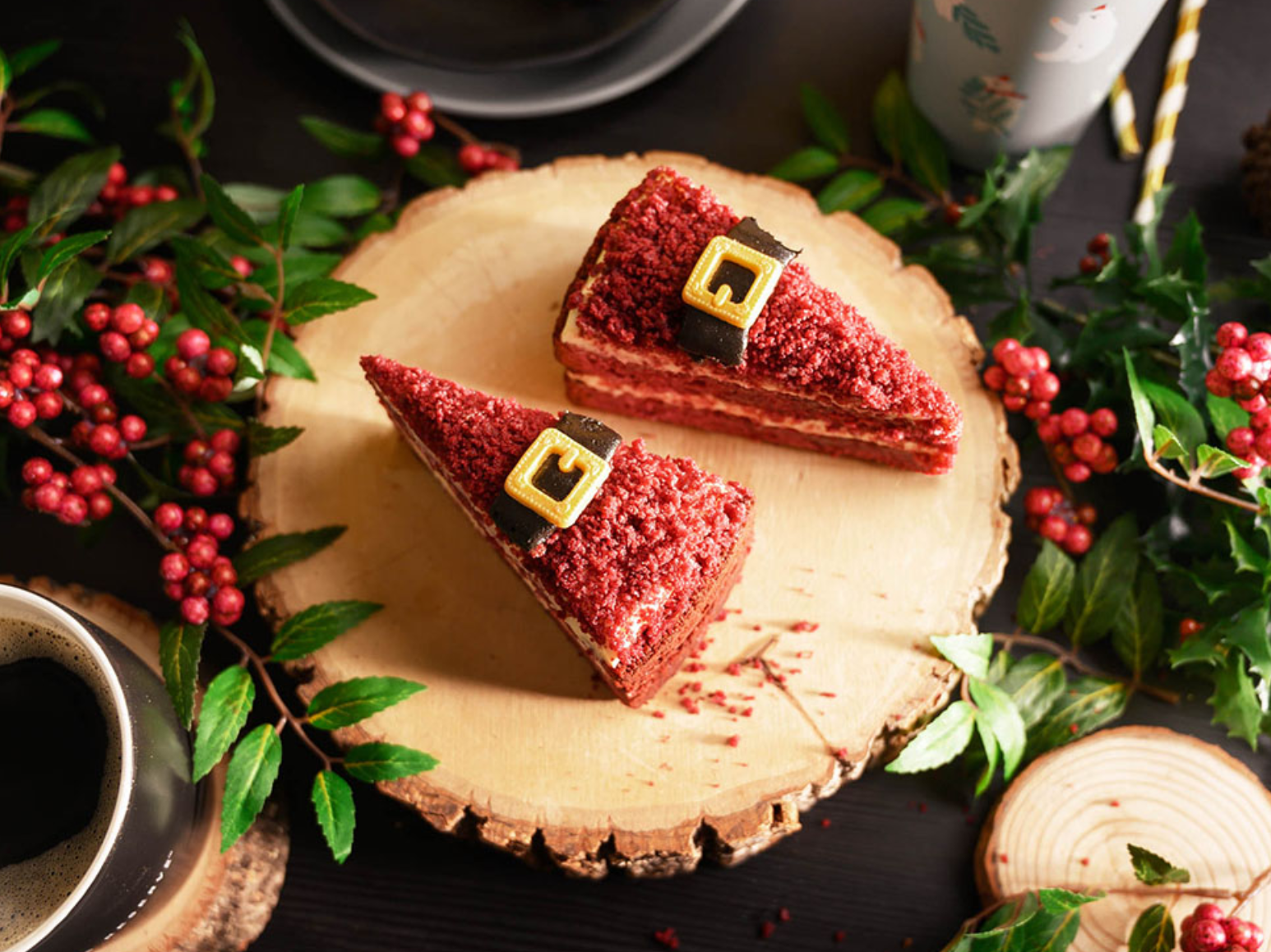 Starbucks's popular red velvet cake, complete with a deliciously festive makeover. Pairs perfectly with the holiday season and your favorite brew.
Price: $6.90
Penguin Black Forest Cake (left) and Winter Fox Hazelnut Cake (right)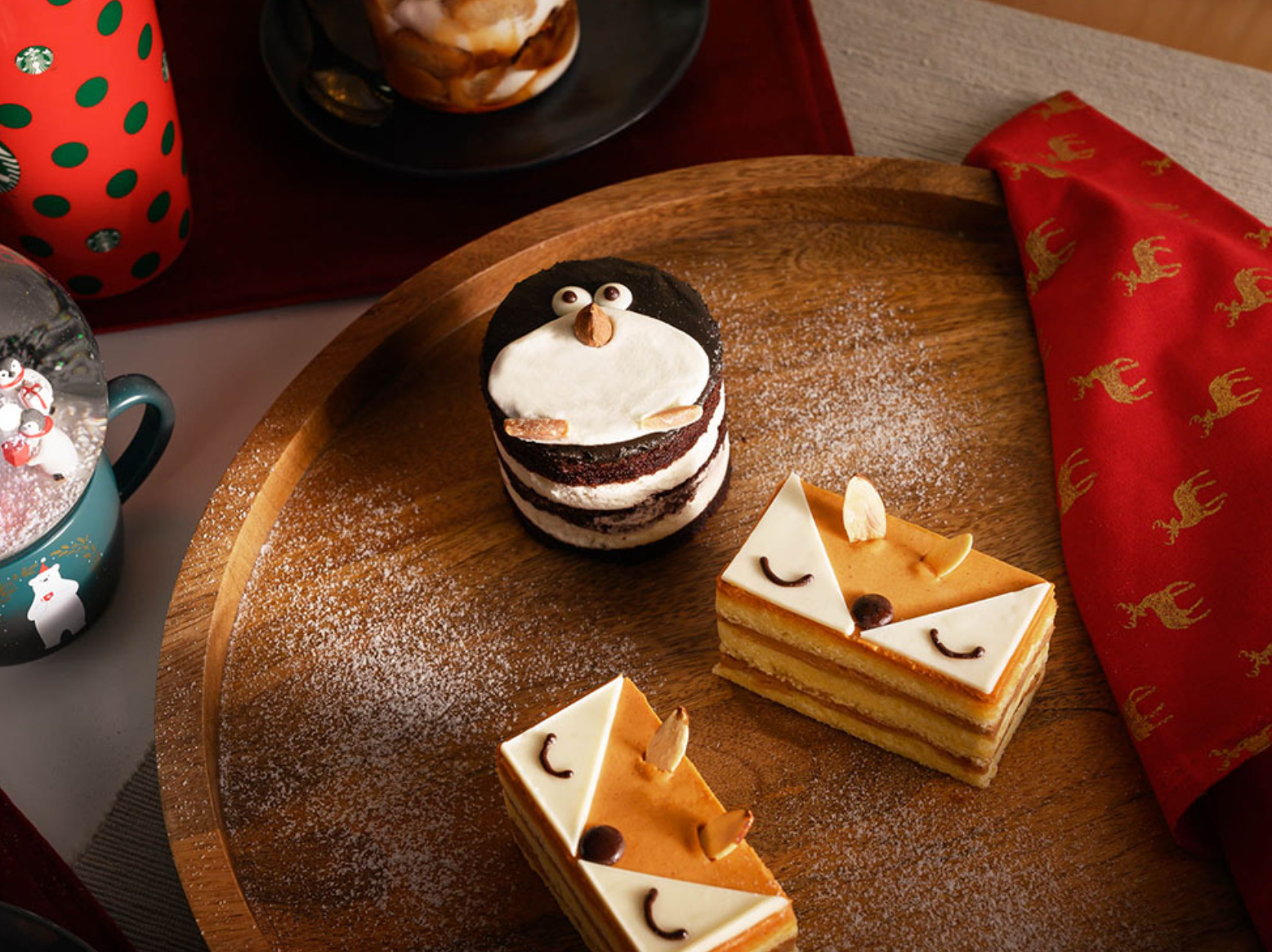 All decked up for the festive season – treat yourself to cakes that taste as good as they look.
Price: $6.90 each
White Chocolate & Ruby Chocolate Roll (left) Peppermint Cheesecake (right)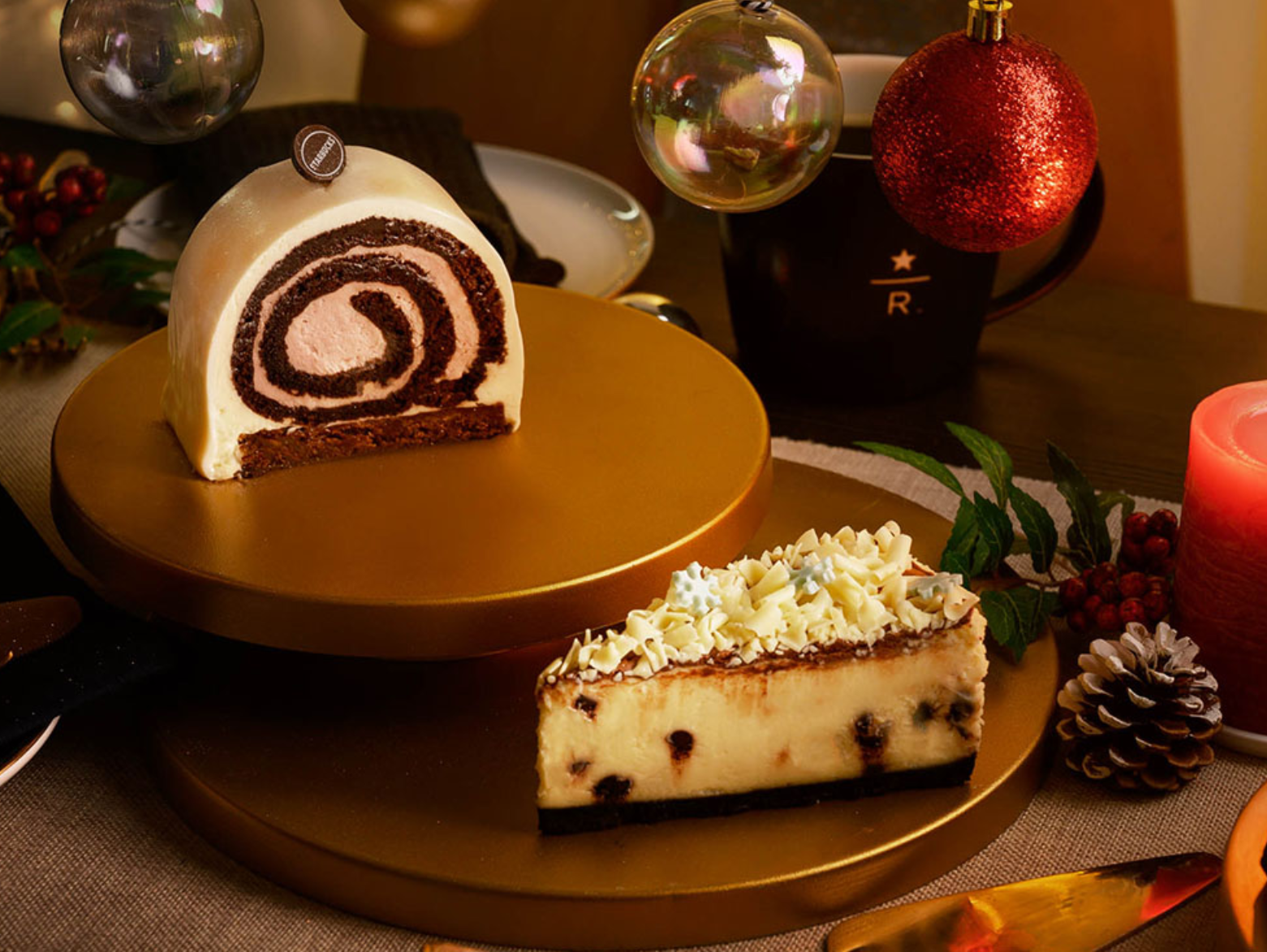 Dig into a slice of Christmas bliss with this delicious White Chocolate & Ruby Chocolate Roll or treat yourself to a festive pepperminty twist on a classic cheesecake
Price: $7.50 (left)
Price: $6.90 (right)
For more treats, click here.