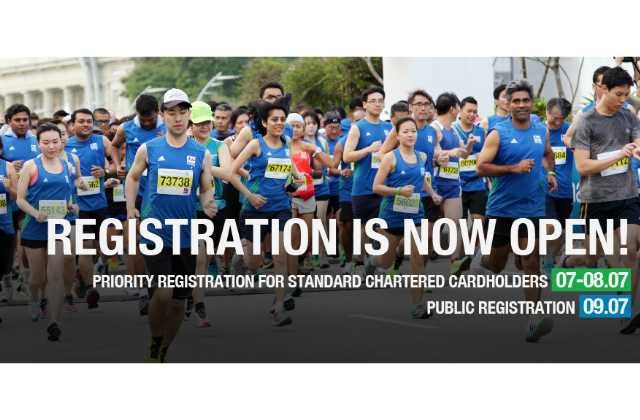 The highly anticipated race of the year is back.
Registration for the Standard Chartered Marathon Singapore will be open to public registration at 12pm on 9 July 2015.
There are limited slots for each race categories from the full marathon to the 10km run.
In order to enjoy Early Bird and Super Early Bird prices, runners are advised to register early.
There are only 2,500 Super Early Bird's slots allocated to the full marathon and 1,000 Super Early Bird's slots for the Half Marthon, 10km and Kids Dash.
Prices for the full marathon start at $70 and $95 for residents and others respectively. (Super Early Bird)
Last year participants enjoy 10% off current price while Standard Chartered Bank Cardholders enjoy 15% discount.

Register here: http://www.marathonsingapore.com/registration/