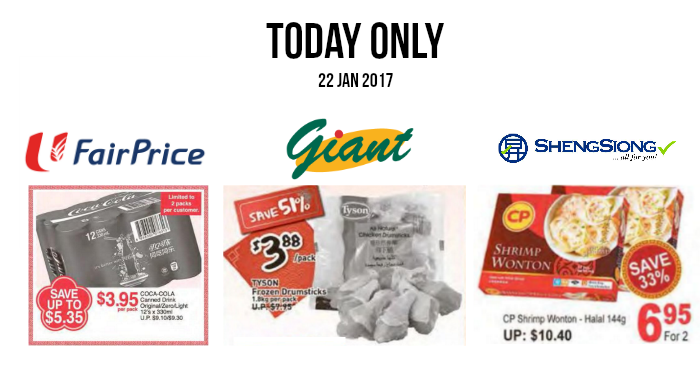 Chinese New Year is just one week away.
If you haven't stock up on the Chinese New Year's essentials, it's about time to do so.
Major supermarkets including FairPrice, Giant and Sheng Siong are having exclusive offers for one day.
For only one day on 21 Jan, look out for offers such as:
FairPrice: Coca-Cola 12 x 330ml at $3.95 (U.P $9.10/$9.30)
FairPrice: Carlsberg Canned Beer 12/24 x 320ml (SAVE UP TO $19.50)
Giant: Tyson Frozen Drumsticks at $3.88 (U.P $7.95 – SAVE 51%)
Giant: Frozen Japanese Scallops at $12.88 (U.P $18.90)
Sheng Siong: Coca-Cola 24 x 330ml plus FREE 1.5L Heaven & Earth Pear Drink at $8.80 (U.P $14.40)
Sheng Siong:  CP Wonton $6.95 for 2 (U.P $10.40)
1. FairPrice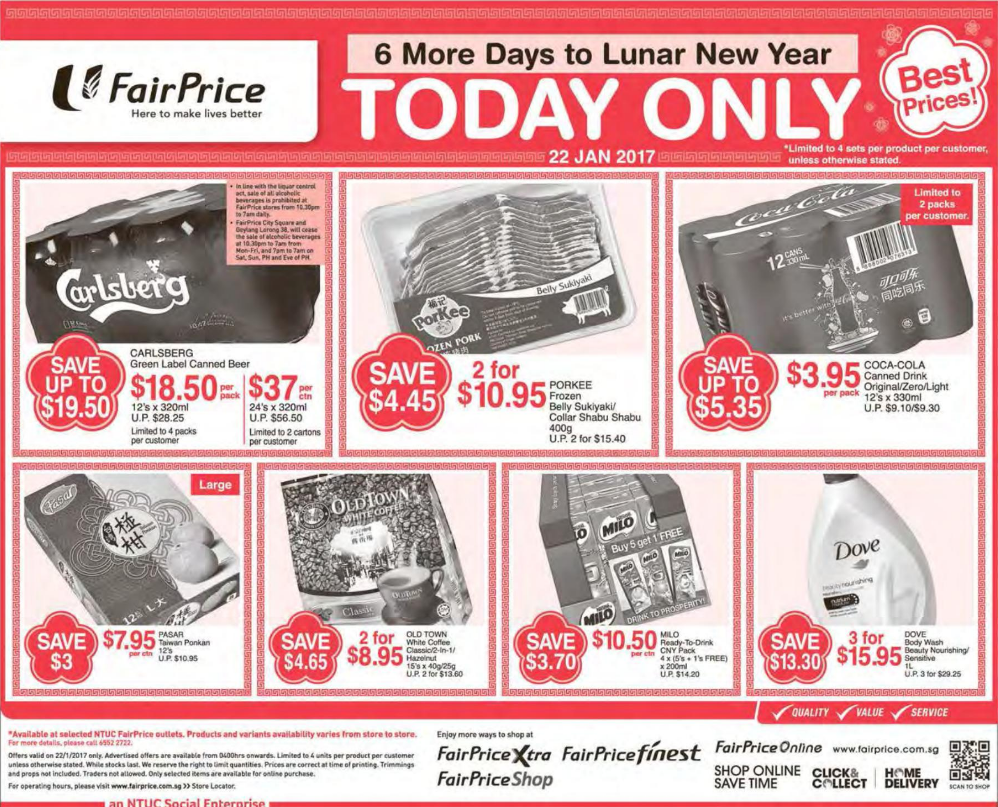 2. Giant

3. Sheng Siong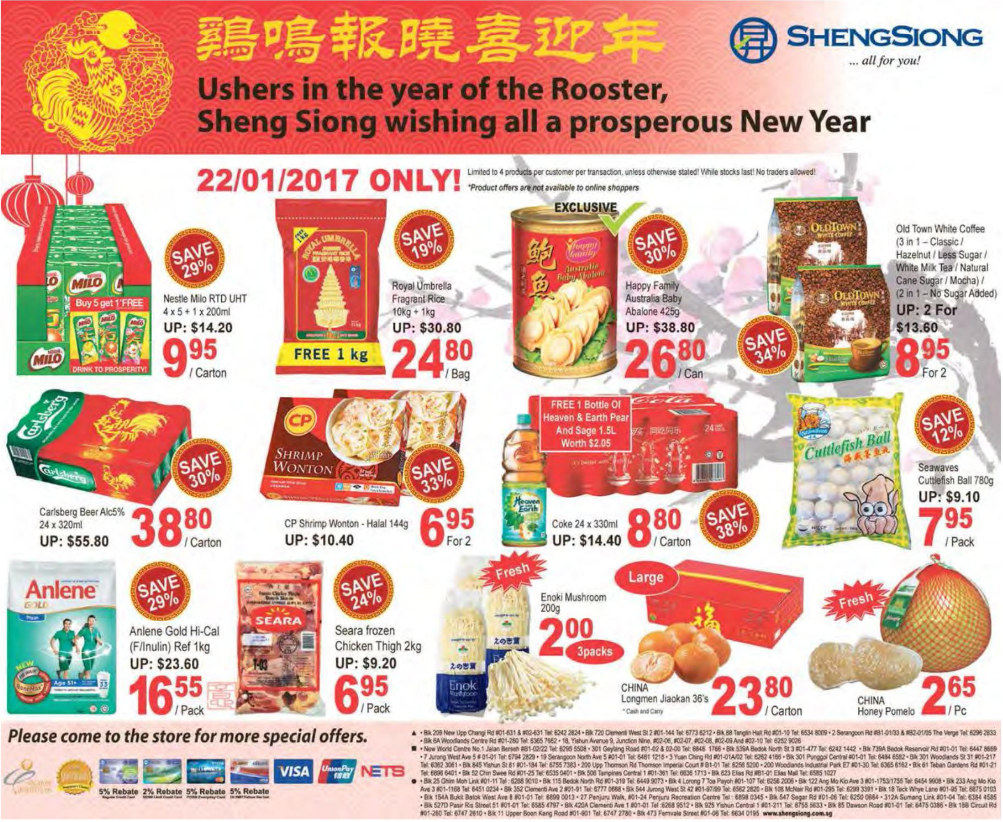 Share this news with your friends and loved ones!