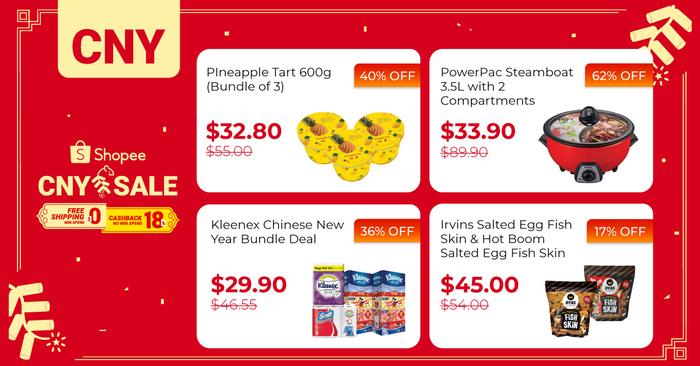 Your last chance to shop for Chinese New Year
Your last chance to shop for Chinese New Year
Chinese New Year is fast approaching and if you are like us, who's doing last-minute shopping, make sure you check Shopee out! With free delivery and 18% cashback with no minimum spend, it's a no-brainer to get your shopping done.
Shopee will be running a CNY Last Chance Big Sale from 19 to 23 January and you'llbe able to squeeze in a last-minute spree to get yourself ready for this festive season. Whether you are looking to stock up on festive goodies or to get cleaning supplies for your spring cleaning, they have got you covered. You can even enjoy next day delivery with Shopee24!
Starting January 19, get ready to grab amazing flash deals and discounted items during this period where you can enjoy up to 80% off Powerpac Steamboat, Dyson Cyclone V10 Absolute, Coke Carton (48 Cans) & more. Score even more crazy deals in their Brands Finale Sale and enjoy discounts from brands such as Dyson, L'Oreal Paris, Fossil & Enfagrow. There will also be'fortune chests' brand boxes that will be going at 50% off on 19 & 20 January.
What's more, if you are the first few to shop and checkout at midnight on 19 Jan (min. spend $88), you will receive a surprise voucher to be used on your next purchase! That is not all! Feeling lucky? Usher in a year of abundance and prosperity with Shopee Games. Spin the Shopee Lucky Wheel, take part in the Flip & Match game as well as harvest a crop with Shopee 88 Farm to win attractive prizes.
Prosperity starts with great savings. For new users, use this promo code HUATMD to enjoy $7 off with $15 minimum spend and huat with Shopee this Lunar New Year!
Here are some deals that you should look out for:
PowerPac Steamboat 3.5L with 2 Compartments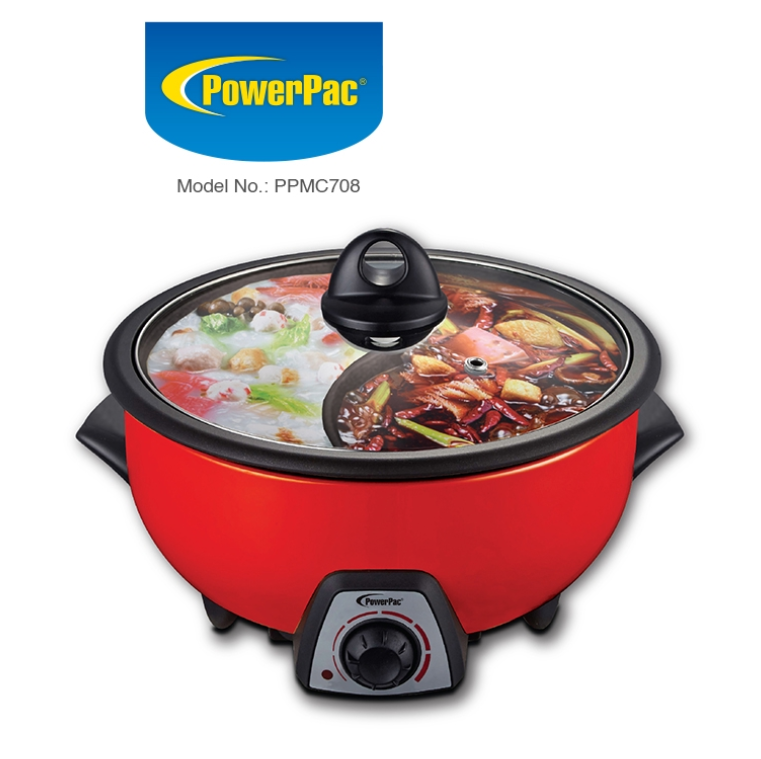 $89.90 $33.90
Perfect for the upcoming Chinese New Year's reunion dinner, the PowerPac Steamboat 3.5L has 2 compartments so you can enjoy your steamboat with different soup bases. The inner pot is coated with Teflon which is non-stick easy to clean.
Pineapple Tart 600g (Bundle of 3)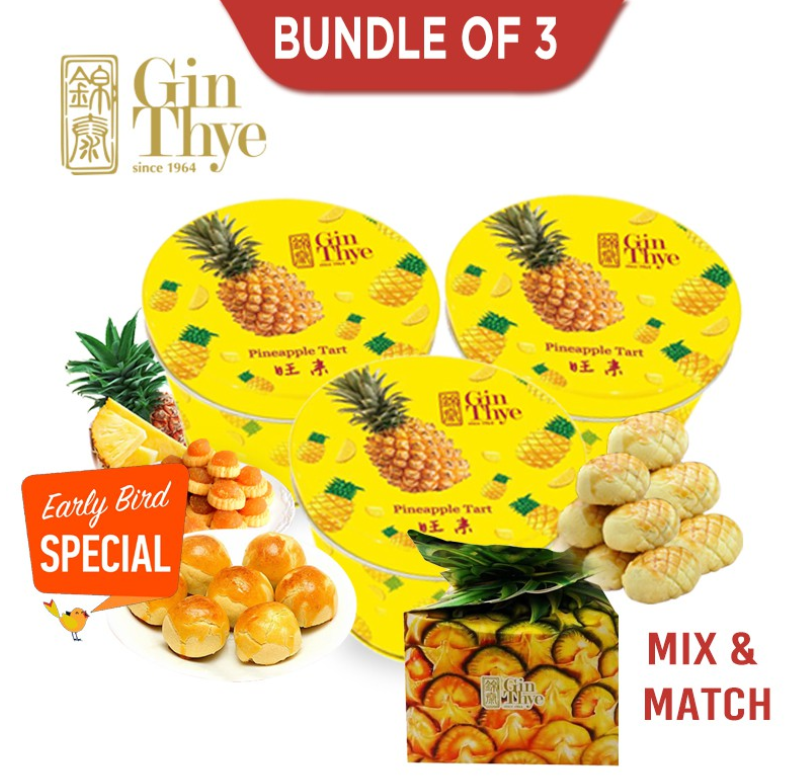 $55.00 $32.80
Celebrate and welcome the Year of the Rat with Gin Thye's traditional, handmade CNY goodies that you and your loved ones will most definitely enjoy. They are so delicious and will leave you no choice but to ditch your diet plans this festive season.
Irvins Salted Egg Fish Skin & Hot Boom Salted Egg Fish Skin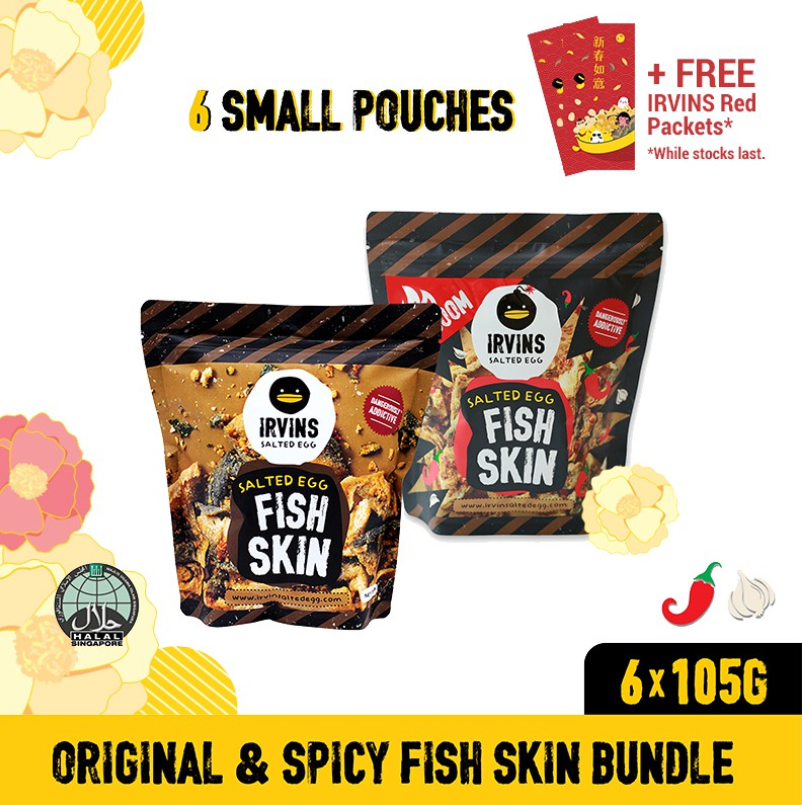 $54.00 $45.00
This bundle consists of the following:
3x Salted Egg Fish Skin: The tasty, savoury Salted Egg Fish Skin is made using only the freshest and most premium Dory fish skin sourced from the Asia Pacific region.
3x Hot Boom Salted Egg Fish Skin: Are you up for an explosive challenge? Hot Boom is the perfect flavour for spicy food lovers – brace yourself for a Dangerously Addictive garlicky spicy kick!
What's more, get a FREE IRVINS CNY Red packets (1 pack) for each bundle purchased!* *While stocks last. Terms & Conditions apply.
Kleenex Chinese New Year Bundle Deal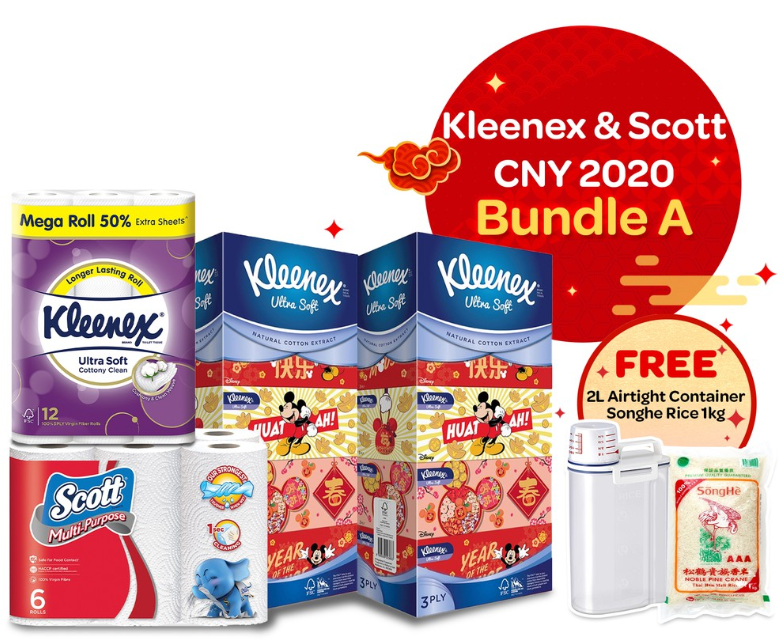 $46.55 $29.90
Stock up on these essentials for Chinese New Year. You can enjoy great savings with exclusive bundle deals including Kitchen Towels, Box Tissues, Toilet Tissues and more.
Every purchase entitled you to free gifts such as a 2L airtight container and 1kg Songhe Rice.
[Bundle of 6] CNY Method Carton Deal squirt + mop hard floor cleaner – assorted scents 739ml
$45.00 $25.20
Suitable for use on vinyl, tiles, linoleum and laminate, the method Squirt + Mop hard floor cleaner is your lifesaver as you conduct your annual spring cleaning. The cleaner is made from a no-wax formula, it is non-toxic and biodegradable.
Bundle includes: 2 x Lemon Ginger 739ml 2 x Ginger Yuzu 739ml 2 x Spearmint Sage 739ml
[Bundle of 2] Dettol Antiseptic Germicide 5L – Free Houze Pelican Boxes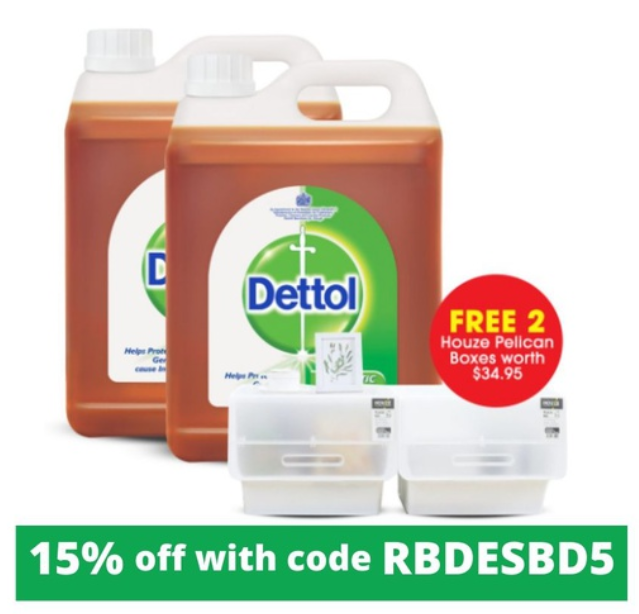 $133.85 $78.00
Dettol Antiseptic Liquid kills 99.9 per cent of germs and fights to keep your loved one germ-free and clean. With100% protection against germs which can cause infection and illness, it can be used for first aid, personal care and household cleaning purposes.
Get free gift on your purchase: 2 Houze Pelican Boxes worth $34.95 to keep your stuff and organize your home.
[Bundle of 8] Jinro Flavoured Soju 8 bottle set (2 Strawberry, 2 Grapefruit, 2 Green Grape, 2 Plum)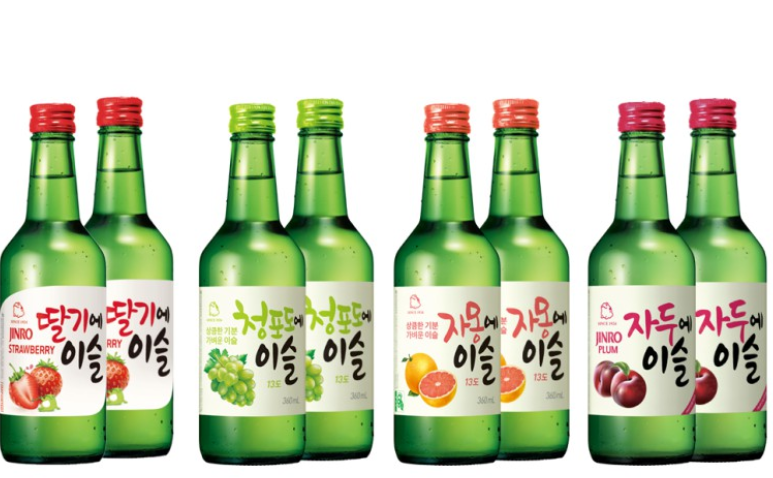 $79.80 $60.80
Experience the sweet range of Jinro Flavoured Soju to pair with your favourite barbecue to get your party going!
Each set comes with 2 bottles (360ml) each of:
Strawberry Soju (13% alc) *New Flavour*
Green Grape Soju (13% alc)
Grapefruit Soju (13% alc)
Plum Soju (13% alc)
DoDo Steamboat Bundle Set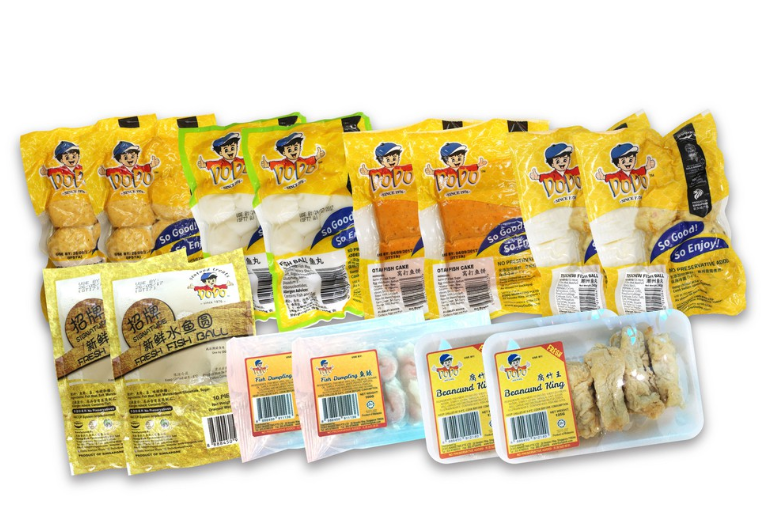 $40.00 $29.90
These are a must-have for your reunion steamboat. Save more when you buy more from the DoDo brand. You can choose from different bundles which include fishballs, fish dumplings, otah fish cakes, seafood tofu and more. Now you can host the yummiest steamboat meal this Chinese New Year!
Enjoy free shipping on orders above $30.
Pokka Packet Drinks X 48 Packets (Long Shelf Life ) Free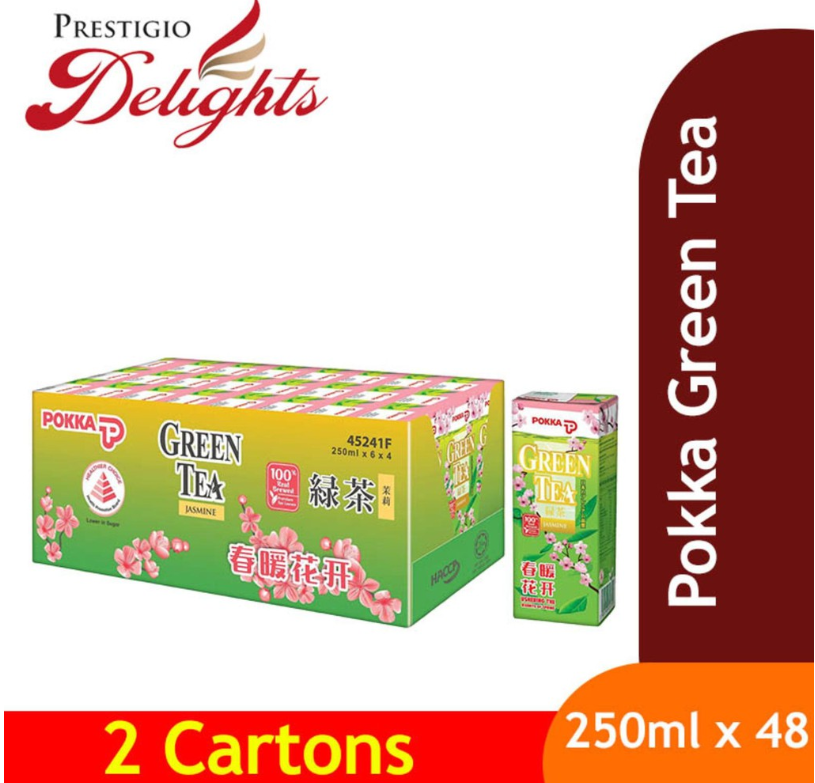 $21.90 $16.95
Host your guests with packet drinks from renowned brand Pokka. There is a deal on Shopee where you can grab two cartons for just $16.95 (250ml x 48) during the sale and you choose from the following flavours: Green Tea, Peach Tea, Oolong Tea & Ice Lemon Tea.
[Bundle of 6] Enfagrow A+ Stage 3 Baby Formula Milk Powder 360DHA+ (1-3Y) 1.8kg – Free Philips ProMix Handblender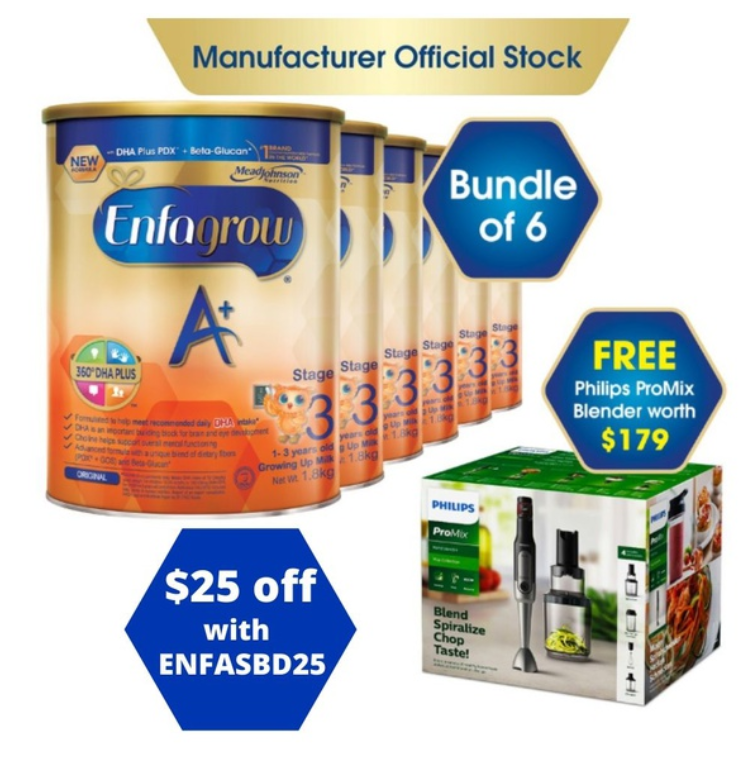 $513.90 $483.90
Scientifically formulated with a unique blend of nutrients, Enfagrow A+ Stage 3 Baby Formula Milk Powder meets daily recommended DHA intake. It has a unique blend of PDX (Polydextrose) and GOS: Prebiotic (GOS) that stimulates the growth of good Bifidus bacteria to maintain a healthy digestive system.  You can stock up on the milk powder with this deal and on top of that, receive a Philips ProMix Blender worth $179 with every purchase.
Nintendo Switch Fitness Bundle ( Ringfit , Fitness Boxing , Zumba Burn It Up!)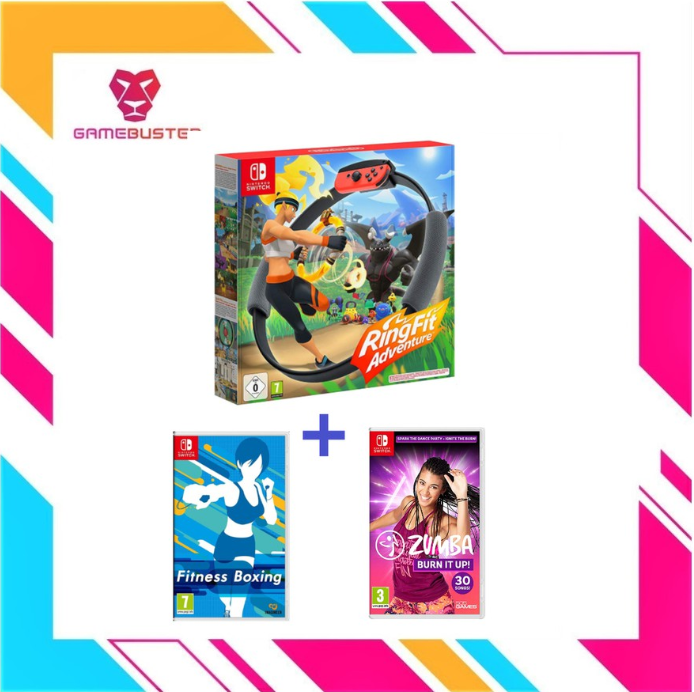 $259.90 $249.90
Tired of the boring gym? Start working out at home and lose weight while having lots of fun!
Slimming Bundle Includes:
1 x Ringfit Game Set
1 x Fitness Boxing Game
1 x Zumba Burn it Up Game
[Free Limited Edition Okamoto Poker Cards] Okamoto CNY Huat Huat Bundle Deal
$39.70 $28.00
Celebrate Chinese New Year with Okamoto Huat Huat Bundle Deal!
The bundle consists of:
1 x 003 Platinum Pack of 4s
1 x 003 Hyaluronic Acid Pack of 4s
1 x 003 Aloe Pack of 4s
1 x 003 Cool Pack of 4s
1 x 003 Real Fit Pack of 4s
1 x Free Limited Edition OKM Poker Cards
---
It's the time of the year again. Out the old and welcome the new. Shop for everything new to replace the old. Maximize your shopping and don't forget to checkout with the promo code HUATMD to enjoy discounts on your shopping!