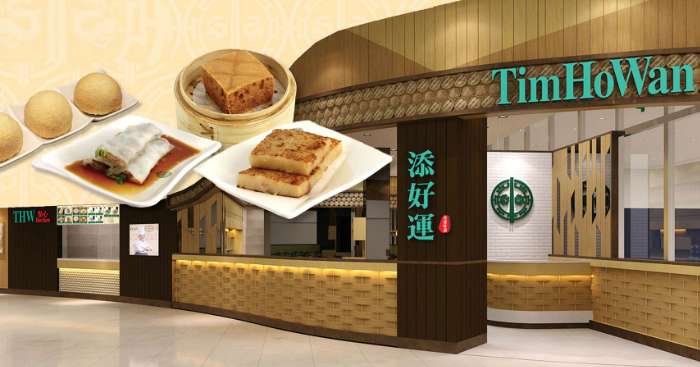 Tim Ho Wan was started by Chef Mak Kwai Pui, formerly of the prestigious three Michelin starred Lung King Heen restaurant in Hong Kong's Four Seasons Hotel, alongside Chef Leung Fai Keung. In 2009, the two chefs joined forces to open their first 20-seater top dim sum restaurant in Mongkok. A year later, the Tim Ho Wan brand showed no signs of slowing down with more branches opening; each earning accolades for serving quality food at affordable prices. Indeed, Tim Ho Wan is often called the most affordable Michelin-starred restaurant in the world!
True to their brand promise, Tim Ho Wan brings delicious, authentic and affordable Hong Kong dim sum to all diners since 2009.
Today, customers need not journey quite as far to enjoy award-winning Hong Kong dim sum in a more modern setting. Renowned for being a modern representation in its service and ambience, all while retaining the authentic DNA of traditional Hong Kong dimsum, Tim Ho Wan became the go-to restaurant for quality dim sum.
DELIVERY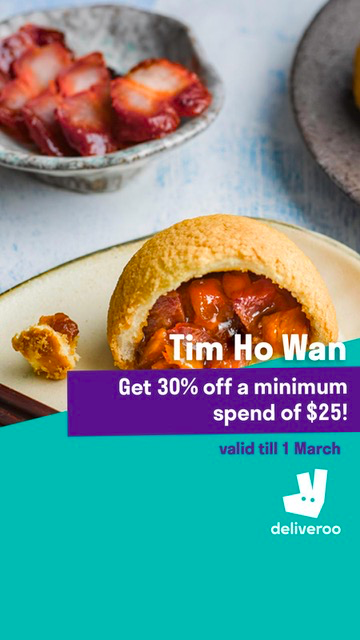 Enjoy 30% Off Tim Ho Wan when you order from Deliveroo from now till 1 March 2020! So, what are you waiting for? Indulge in amazing dim sums in the comfort of your own homes today!
Min order of $25 in a single transaction. Limited time period only
*Terms and conditions apply
DINE IN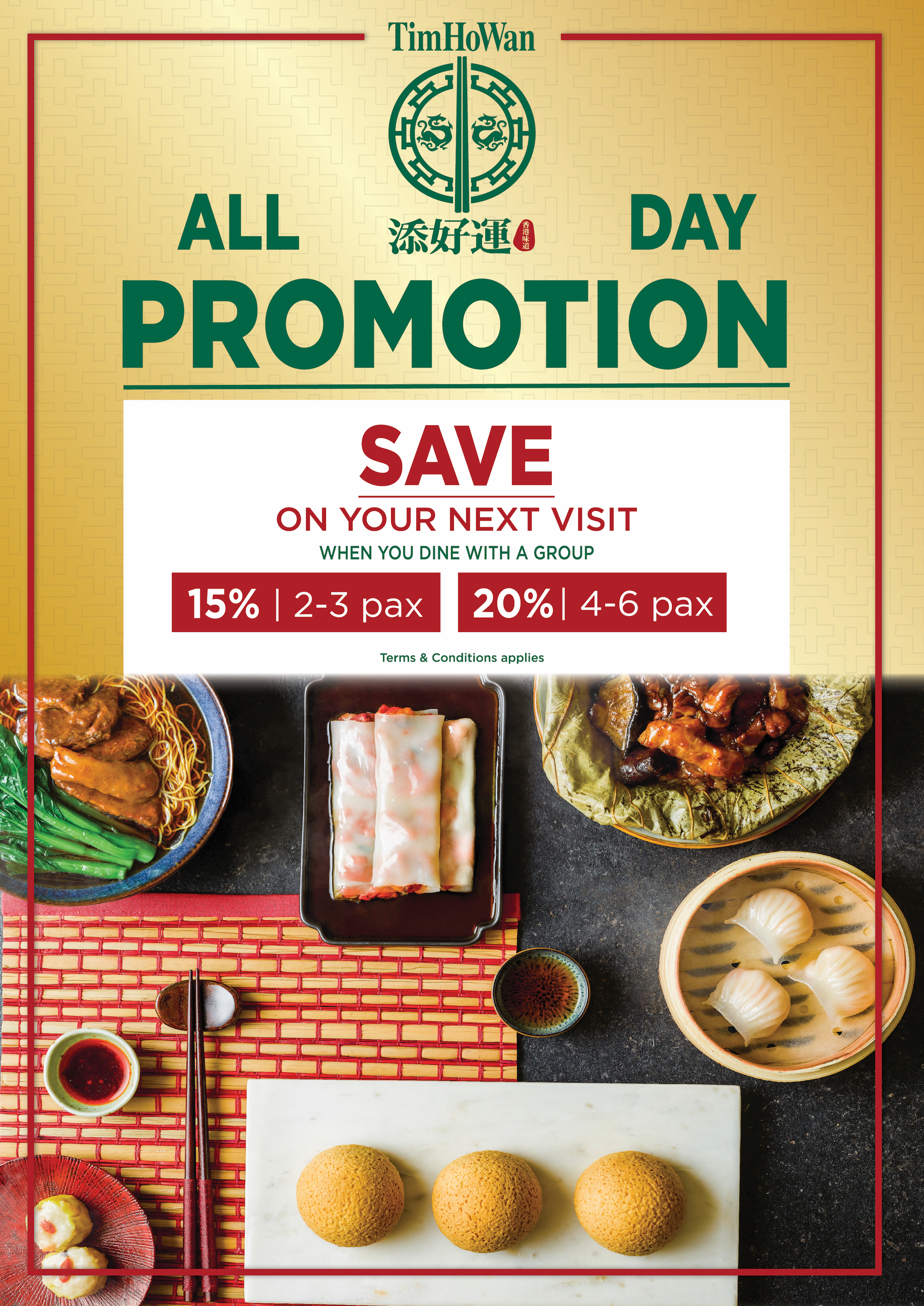 Dine anytime at Tim Ho Wan and save up to 20% when you bring your family and friends in your next visit*
15% off for 2-3pax
20% off for 4-6 pax
So, what are you waiting for? Indulge in mouth-watering dim sums at the nearest Tim Ho Wan outlet today!
ONLINE
Website: http://www.timhowan.com/
Facebook: https://www.facebook.com/timhowan/
Instagram: @thwsingapore
Hashtag: #timhowansg