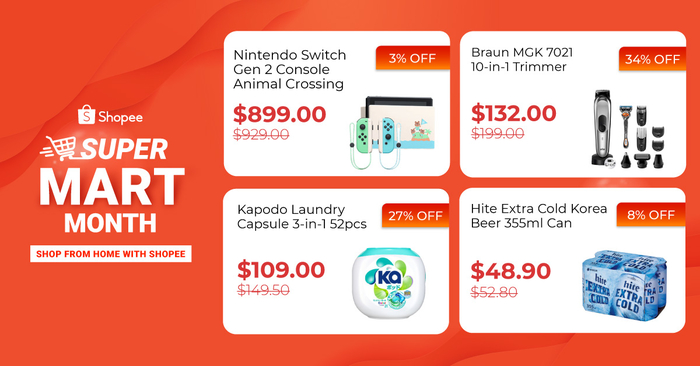 You'll find great deals on daily products
Let's all be socially responsible and stay home during this circuit breaker period. We know it may be hard, but it is not impossible. In fact, Shopee is giving you several awesome reasons to shop from home with their upcoming Super Mart Month Finale Sale.
Here's what you can expect:
From daily essentials to entertainment and even grooming needs, you can count on Shopee to bring you the best deals at great prices from 30 April to 1 May 2020.
Enjoy up to 70% off with the Shopee Mart Stay Home Sale, featuring deals on products such as Enfagrow Baby Formula at $80.65 and Irvins Salted Egg Fish Skin at $12.00 (tip: add them to cart now and witness the huge discounts that will be applied on Apr 30).
There will also be Crazy Flash Deals where you can shop amazing deals at 8 different time slots on 30 Apr (12AM, 8AM, 12PM, 2PM, 4PM, 6PM, 8PM and 10PM) and 1 May (12AM, 8AM, 12PM, 2PM, 6PM, 8PM, 9PM and 10PM). Key highlights are the Midnight Rush Hour (12AM), Lunch Time Rush Hour (12PM) and Last Chance Rush Hour (10PM). Enjoy up to 80% off various categories and snap up deals such as the [Bundle of 2] Redoxon Triple Action Orange Effervescent 45 Tablets at $58.90 (worth $64.90).
Look out for the Super Mart 1-for-1 Flash Sale from 12AM to 2AM and 10PM to 12AM daily to and catch products such as the Ecover ZERO Laundry Liquid and SkinnyMint Besties 28 Day Teatox Bundle that will be going at a steal. ..
Furthermore, buy more and save more with Shopee's Big Bundle Sale, featuring FMCG products with up to 50% discount off items such as Colgate Plax Mouthwash, Kapodo Laundry Capsule and many more.
Given the tightened measures on leaving the house, why not opt for convenience and get your groceries delivered to your doorstep with Shopee? Get your fresh and frozen groceries at up to 30% off during this period with Shopee's Fresh Groceries Delivery. Featured deals to look out for include Chile Premium Atlantic Salmon 1 kg going at $22.00 (U.P. $28.00) and 纯甄《小蛮腰》原味 Just Pure Yoghurt Drink 215ML x 10 Bottles – Original Flavour at $21.90 (worth $28.00). .
For even greater savings, remember to keep an eye out for all the different flash and all-day vouchers available on Shopee to maximise your savings! You can now apply multiple shop vouchers on top of 1 platform voucher per order to make sure you're getting the best deal! More information on stackable vouchers on Shopee can be found here.
Make shopping fun and play Shopee games to win coins and vouchers to offset your next purchase. Spin the wheel and win prizes worth up to $2,000. And on 30 Apr, deshell the King Crab on Shopee Throw to win up to 100,000 Shopee coins and vouchers.
But that's not all, tune in to Shopee Live daily and stand to win up to $11,000 of vouchers, coins & giveaways! Use promo code MDSMM to enjoy $7 off with minimum spend of $15. Valid for new Shopee users from now till 31 May 2020.
Check out some of the top highlights:
Nintendo Switch Gen 2 Console Animal Crossing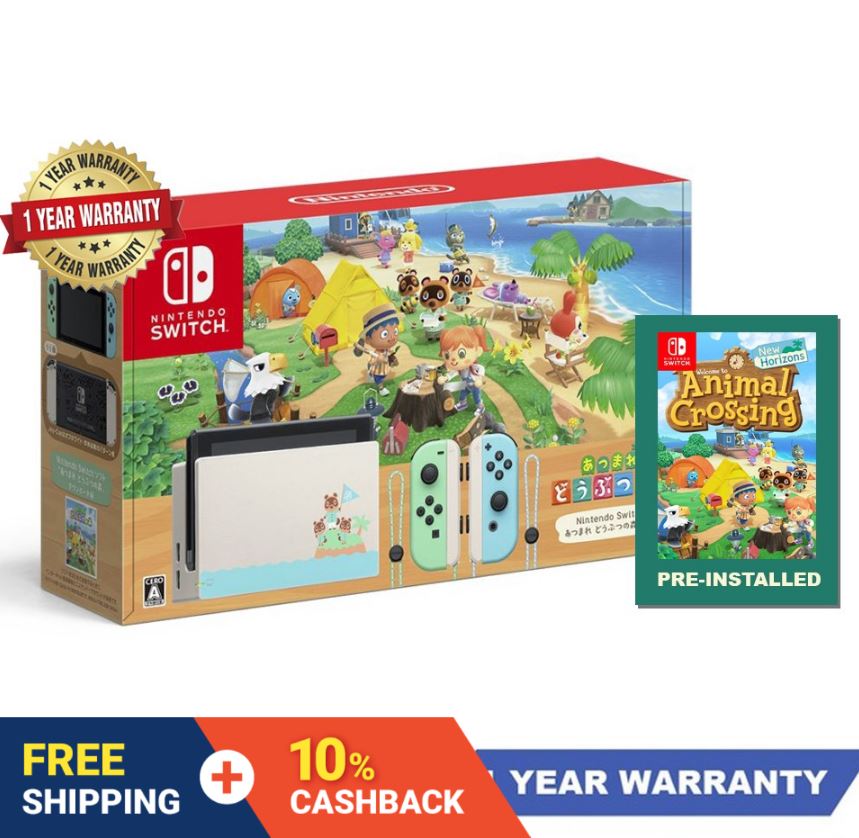 $929.00 $899.00
At home, Nintendo Switch rests in the Nintendo Switch Dock that connects the system to the TV and lets you play with family and friends in the comfort of your living room. By simply lifting Nintendo Switch from the dock, the system instantly transitions to portable mode, and the same great gaming experience that was being enjoyed at home now travels with you.. Pre-loaded with the popular Animal Crossings: New Horizons, you'll be able to connect with your friends digitally during this period in a world of your making.
Official Store Blackmores Bio C Chewable 200tabs Bundle of 2
$120.00 $56.00
Boost your immune system with Blackmores Bio C Chewables. Each tablet comes with 500mg Vitamin C with no artificial sweeteners. Helpful in relieving colds, each tablet contains citrus bioflavonoids extract to boost its action in the body.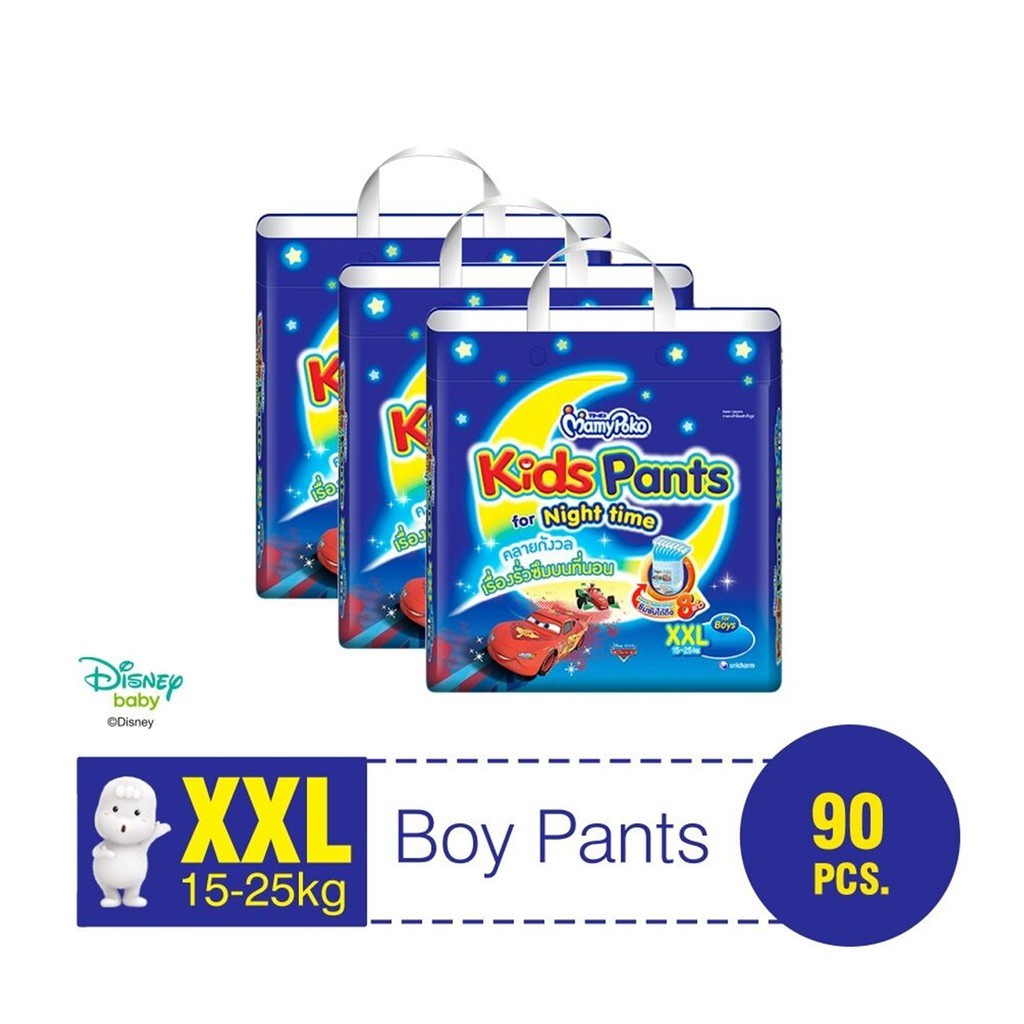 $61.20 $49.90
These powerful absorbent pants are perfect for overnight usage to prevent any accidents while your toddler is fast asleep. With power absorption of up to 8 cups and a breathable sheet to release stuffiness, you can ensure that your child stays dry and comfortable all night long.
Braun MGK 7021, 10-in-1 trimmer 8 attachments and Gillette Fusion5 Razor Shaver, Hair Razer Set for Nose Hair Face Body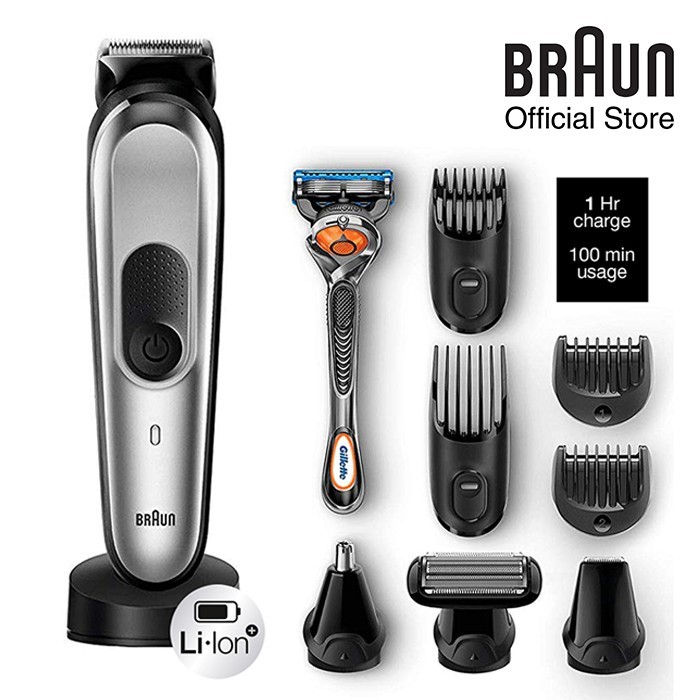 $199.00 $132.00
The Braun MGK 7021 is the ultimate all-in-one styling kit. Suitable for every and any need, this trimmer is a must-have in every man's arsenal. Whether you're looking to maintain stubble, style your beard, give yourself a clean shave or even trim ear and nose hair, the Braun MGK 7021 can do the job. It's 100% waterproof, so you can use it safely in the shower and run it under water for easy cleaning!
$17.00 $16.80
Pay for your GrabFood orders with a $20 discount voucher from Shopee. Get a voucher for just $16.80 and enjoy savings of $3.20!
[Bundle of 24] Hite Extra Cold Korea Beer 355ml Can
$52.80 $48.90
Enjoy Korea's most popular beer without having to leave the comfort of your home. Produced at just above the freezing point throughout the entire production process, from aging to filtration, Hite Extra Cold is the perfect way to wind down after a long day.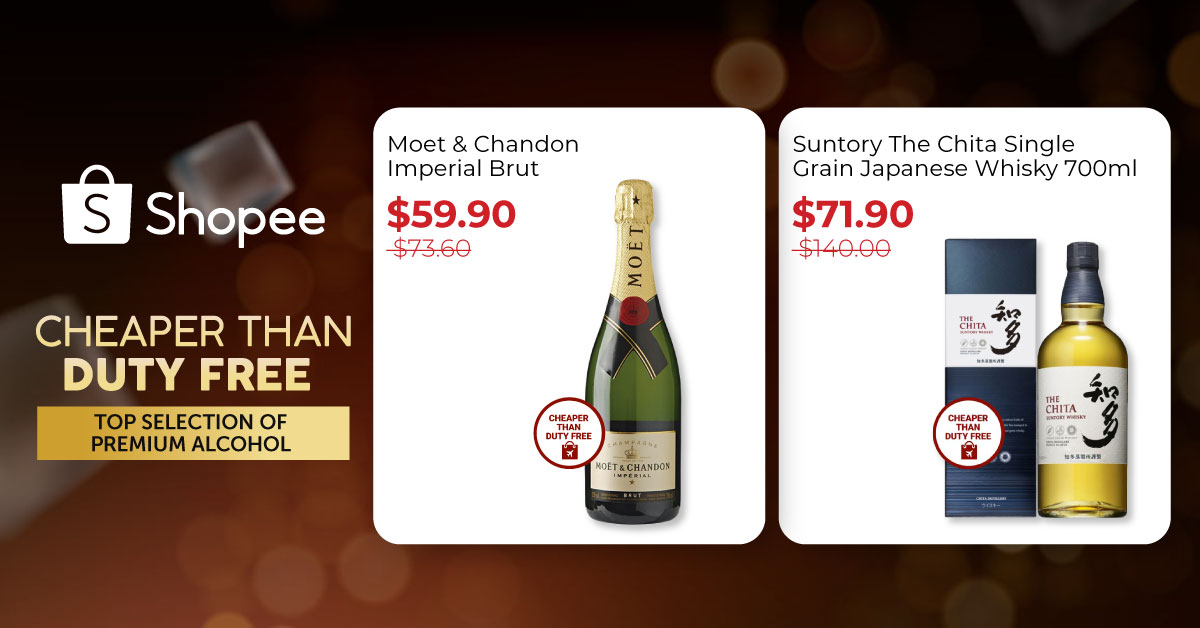 Now that most of us are not travelling, it will be hard to get our hands on duty free alcohol. Fret not, because you can now get your spirits & beers from Shopee at prices cheaper than those at duty free shops! Customers can expect a premium whiskey selection, up to 49% off on alcohol deals and other great bargains.
Shopee has also launched a Alcohol VIP Programme that will offer different membership tiers for shoppers who make a minimum spend of $50 and up on alcohol in a month. Members will be rewarded with exclusive vouchers offering discounts as much as up to 17% off! With alcohol already cheaper than duty free, Shopee's Alcohol VIP Programme will take your savings further!
Cloudy Bay Sauvignon Blanc 2017 75CL [Cheaper than Duty Free]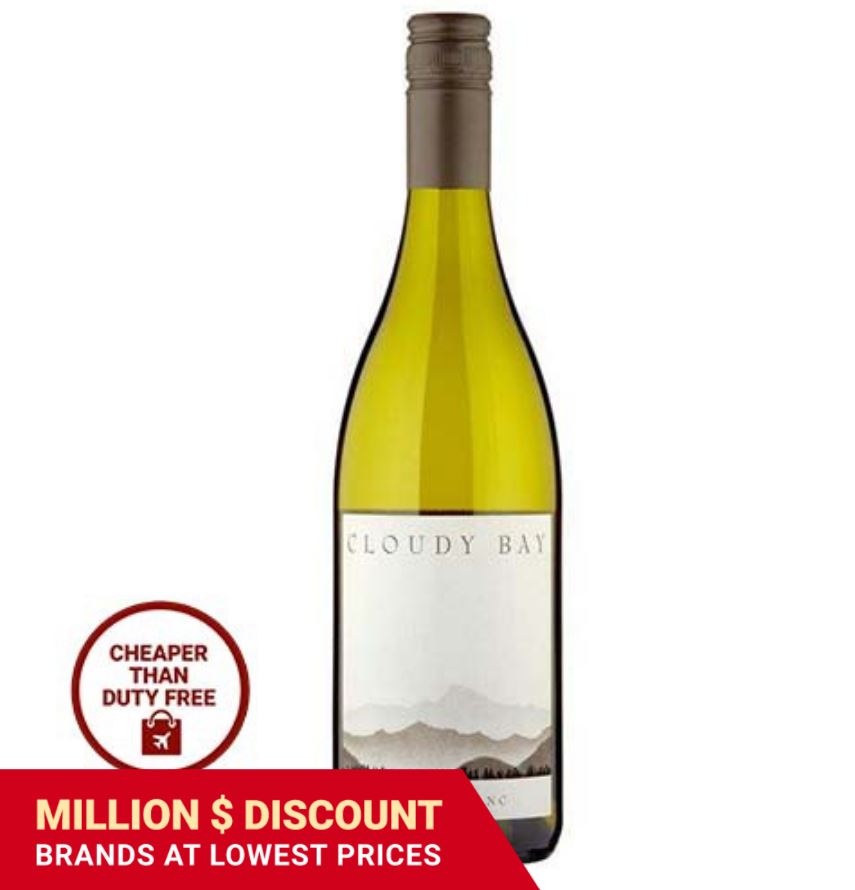 $46.50 $38.90
Cloudy Bay 2017 Sauvignon Blanc is an excellent vintage that reveals an elegant and concentrated palate with ripe, juicy stone fruit and lemongrass, supported by a lovely minerality. Its crisp acidity leads to a mouth-watering and persistent finish suggesting a Sauvignon Blanc that will age well, according to Tim Heath, senior winemaker at Cloudy Bay Perfect for immediate consumption or to add to your wine collection at home!
Moet & Chandon Imperial Brut [Cheaper than Duty Free]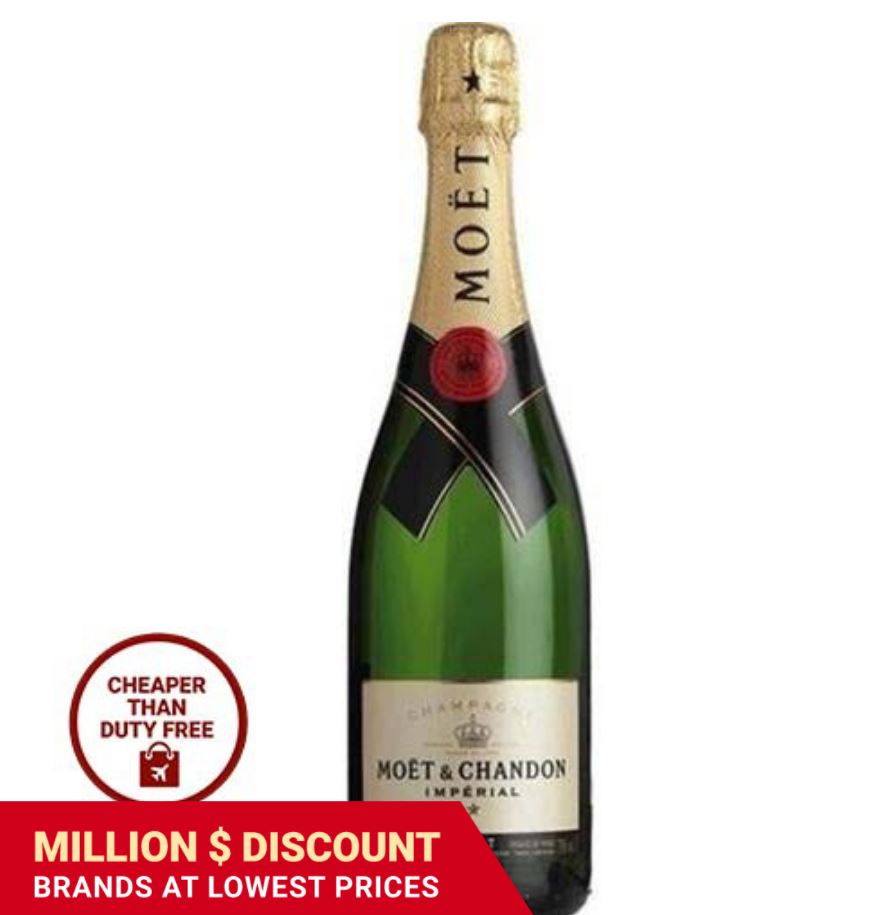 $73.60 $59.90
Considered the representative champagne of the champagne house Moët & Chandon, this is one of the best-selling champagnes worldwide. Indulge in the delicious taste of white-fleshed fruits such as pear, peach and apple, along with floral flavours. Perfect for any celebration or as a special treat for yourself.
Suntory The Chita Single Grain Japanese Whisky 700ml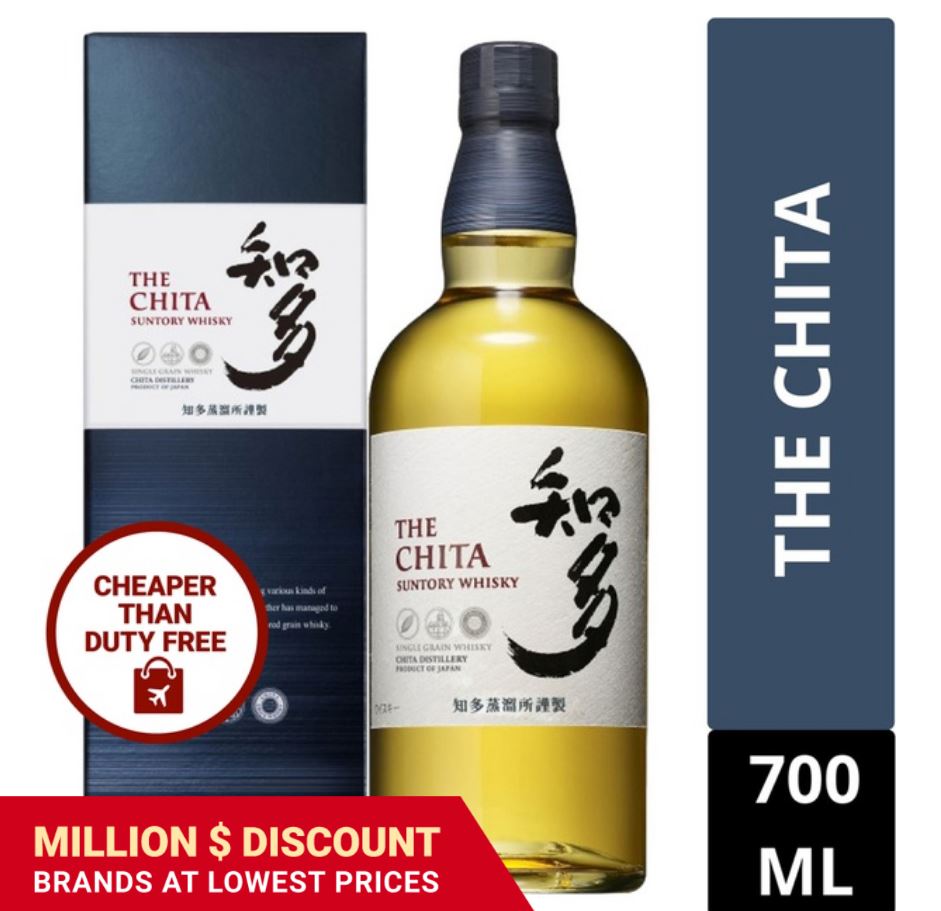 $140.00 $71.90
Completely different from the ordinary grain whiskies used in blended whisky, The Chita Single Grain Whisky is the first single grain whisky from the House of Suntory whisky. A mild, smooth single grain whisky with unparalleled sophistication and a clean, clear finish. Described by Shinji Fukuyo as the 'serenity of Japanese whisky', The Chita Single Grain Whisky is complex, subtle and refined.
[Cheaper than Duty Free] Suntory Kakubin Yellow Label 700ml [ Japanese Whisky ]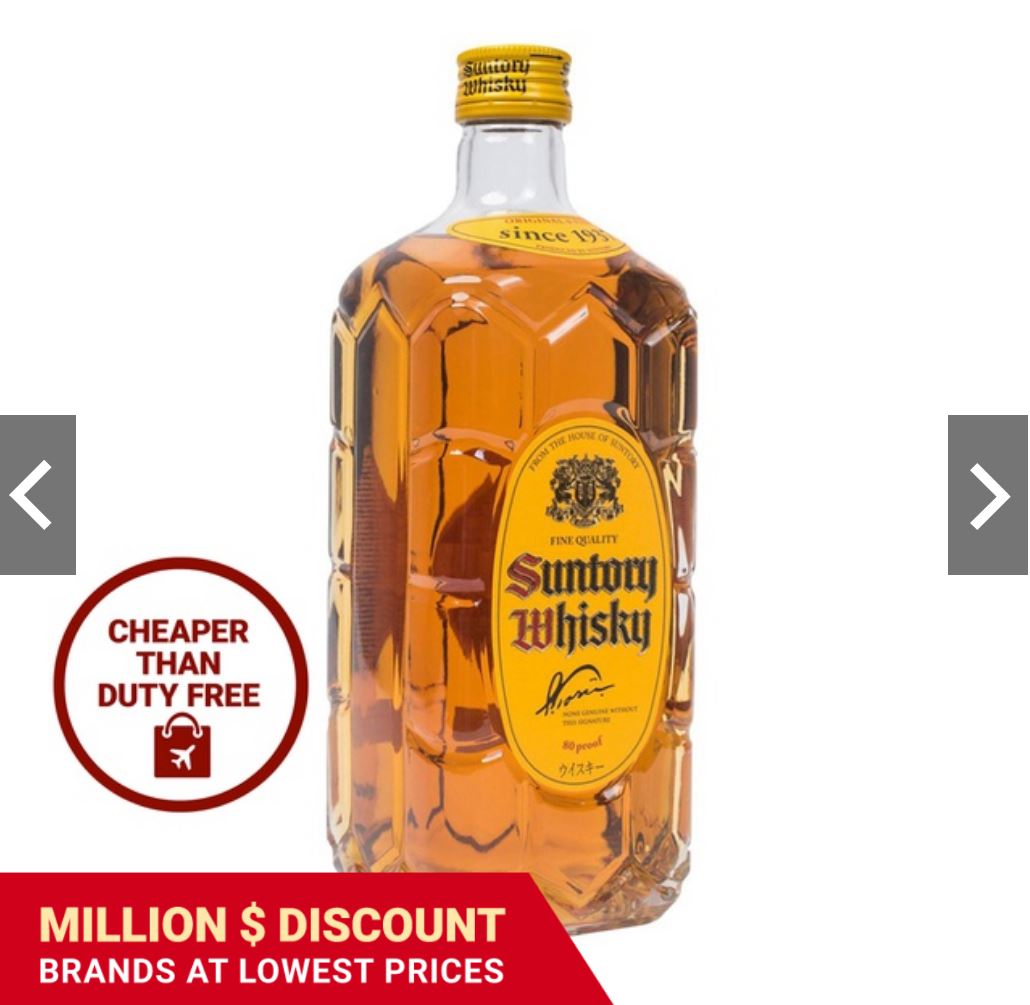 $90.00 $62.90
Kakubin is one of the best-selling whiskies in Japan. With a sweet aroma, rich flavour and dry finish, it is a highly versatile whisky that is served well with lemon, on the rocks, or with soda. Tasting notes include fresh cereals and honeycomb with a light spiciness on the nose, and honey, citrus peels and cinnamon on the palate.
Perrier Jouet Grand Brut NV 750ml [ Champagne ] [Cheaper than Duty Free]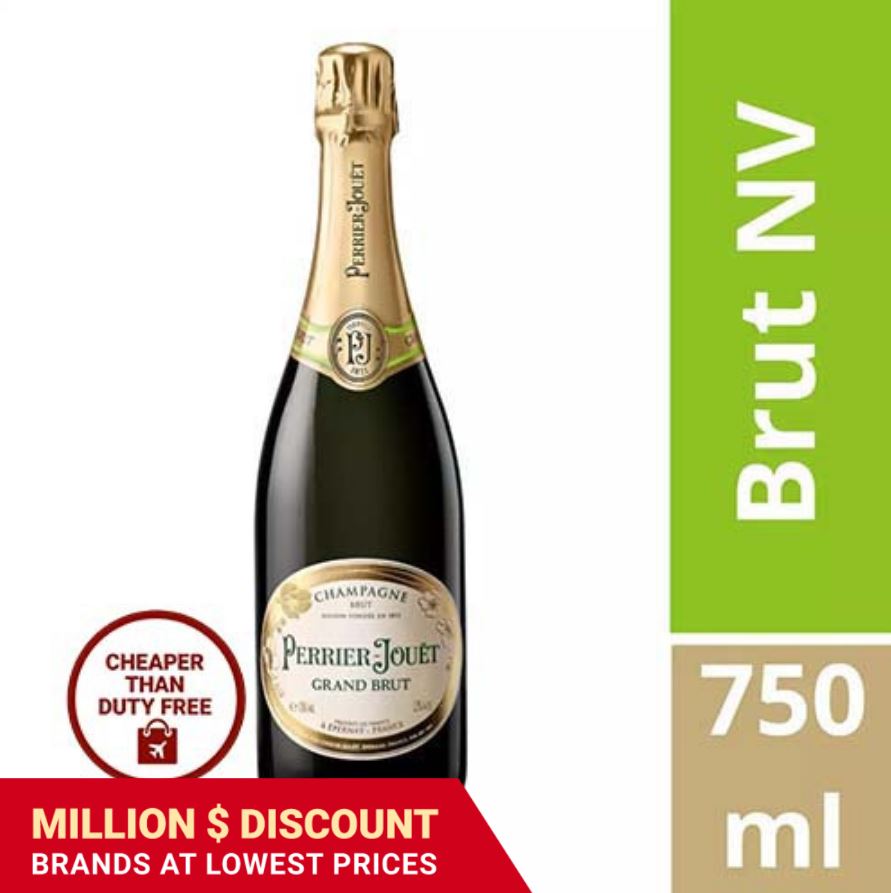 $80.25 $72.30
Perrier-Jouët Grand Brut is the foundation on which Maison Perrier-Jouët built its reputation—a refined and balanced cuvée revealing the floral nuances of Chardonnay. Tasting notes include delicate floral aromas that give way to subtle notes of vanilla and butter on the nose, and a fresh, balanced champagne with a long finish on the palate.
---
On 30 Apr & 1 May, our favorite shopping app is giving you killer prices for all your needs. While many of us are now staying at home, take advantage of this golden opportunity to snag deals at massive discounts.
We can't think of any reasons why you are not shopping on Shopee yet, but if you need one, use the promo code MDSMM for a sweet $7 discount on your cart.