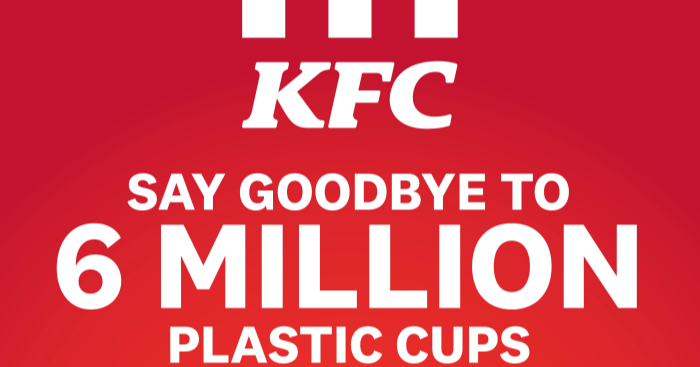 Eradicating plastic cups and reducing paper packaging waste with reusable trays
KFC Singapore has announced in a press release that they will be replacing all plastic cups and all drinks will be served in paper cups starting from 1 November 2019.
This is part of their effort in environmental sustainability.
As a brand that cares, KFC Singapore is dedicated to packaging innovation as part of our ongoing initiative to reduce single-use plastics and most importantly, waste. We are proud to have kick-started a nation-wide movement against single-use plastic straws in 2018. Next, on our continuous drive towards environmental sustainability, KFC Singapore is replacing plastic cups with paper cups in 2019," said Lynette Lee, General Manager, Kentucky Fried Chicken Management Pte Ltd.
Since 2016, KFC has taken other notably approaches to sustainable practices including reduction of paper packaging waste by KFC's chicken-on-bone meals on reusable trays. In 2017, they have stopped using all non-recyclable foam packaging and in the following year they decided to removed single-use plastic straws and lids for dine-in service.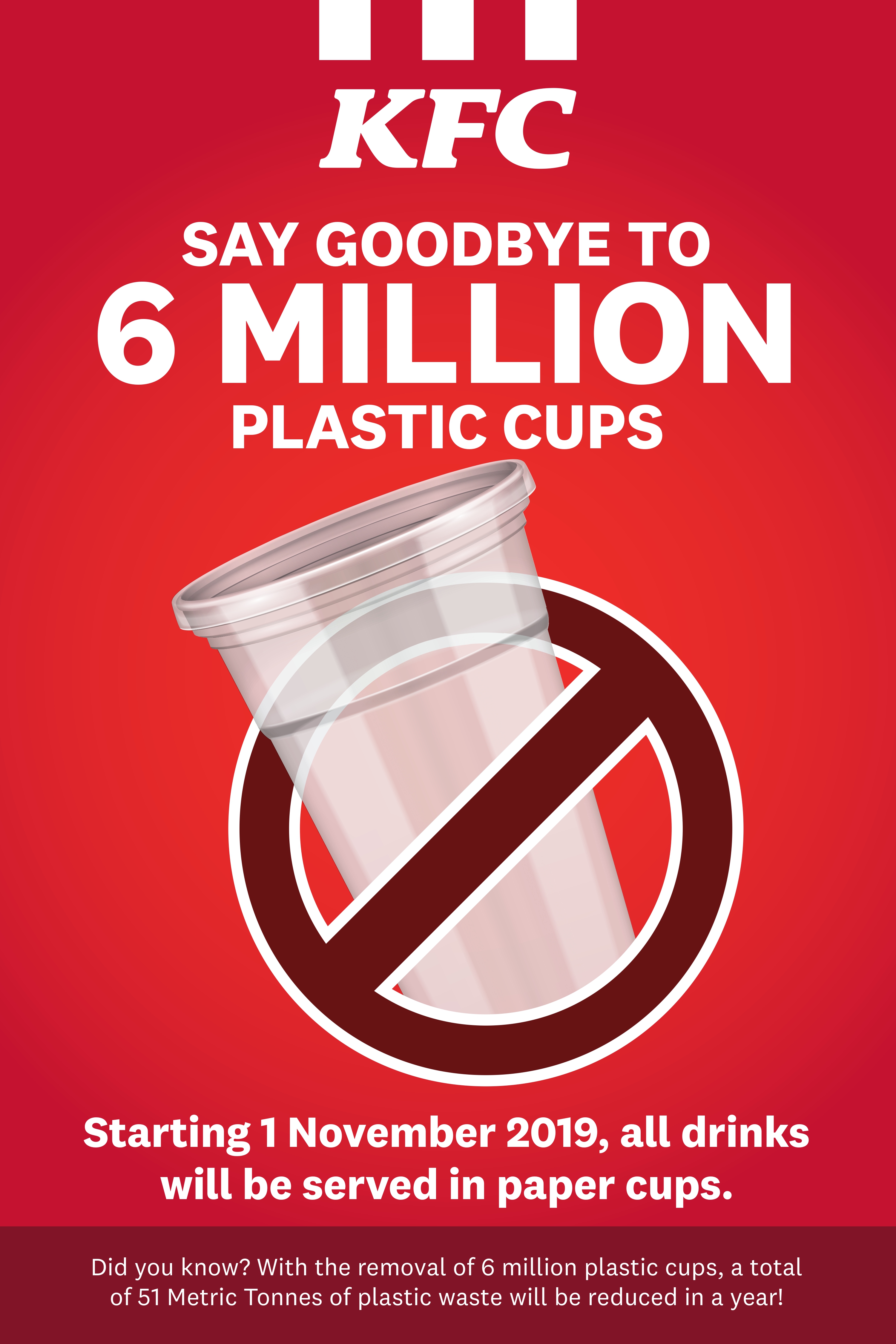 Image from KFC Singapore