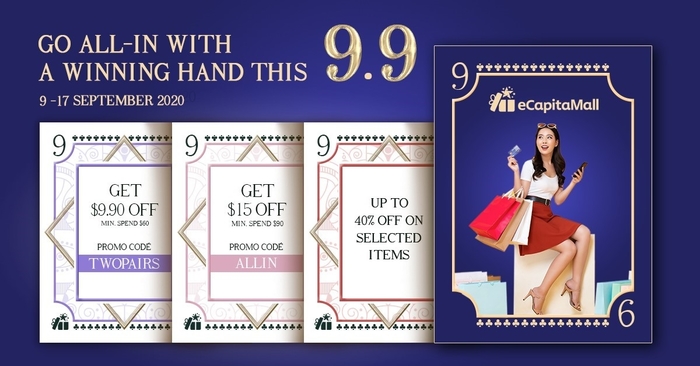 Shop 24/7 with CapitaLand Malls
Shoppers can now enjoy the convenience of shopping 24/7 with CapitaLand Malls from the comfort of their homes on eCapitaMall.com. Hop from mall to mall in a click across over 200 brands such as Clarins, GamePro, JD Sports, Mt. Sapola, Muji, Robinsons, Pedro, PHS Hairscience, Spotlight from CapitaLand Malls. You can shop from fashion apparel, accessories to electronics and lifestyle products via eCapitaMall.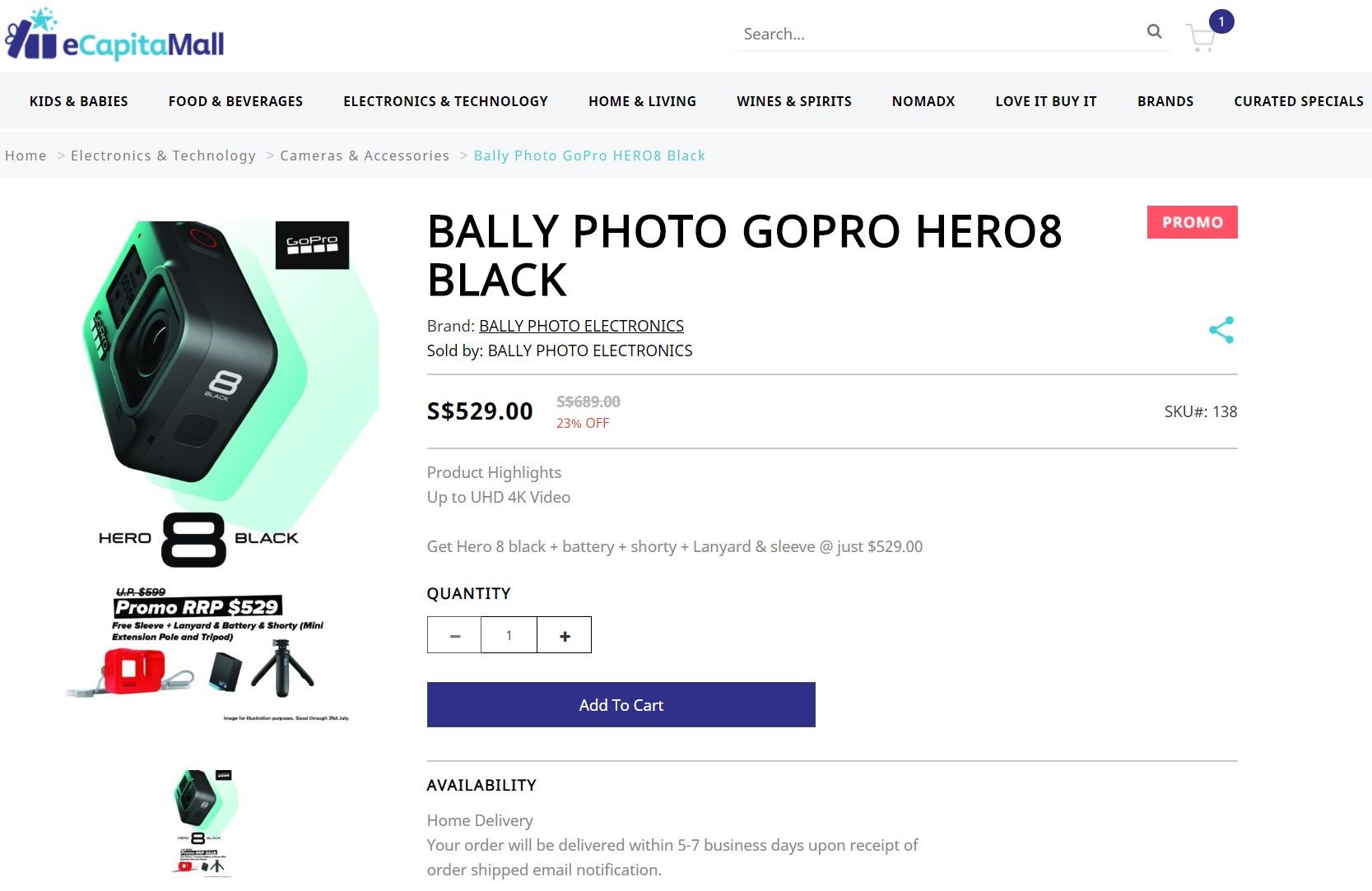 Saw that GoPro Hero 8 you have always been eyeing? It is now selling at S$529 (U.P. $689) which comes with free sleeve, lanyard, battery and a shorty mount from Bally Photo Electronics. Add it to cart and continue shopping. #wewontjudge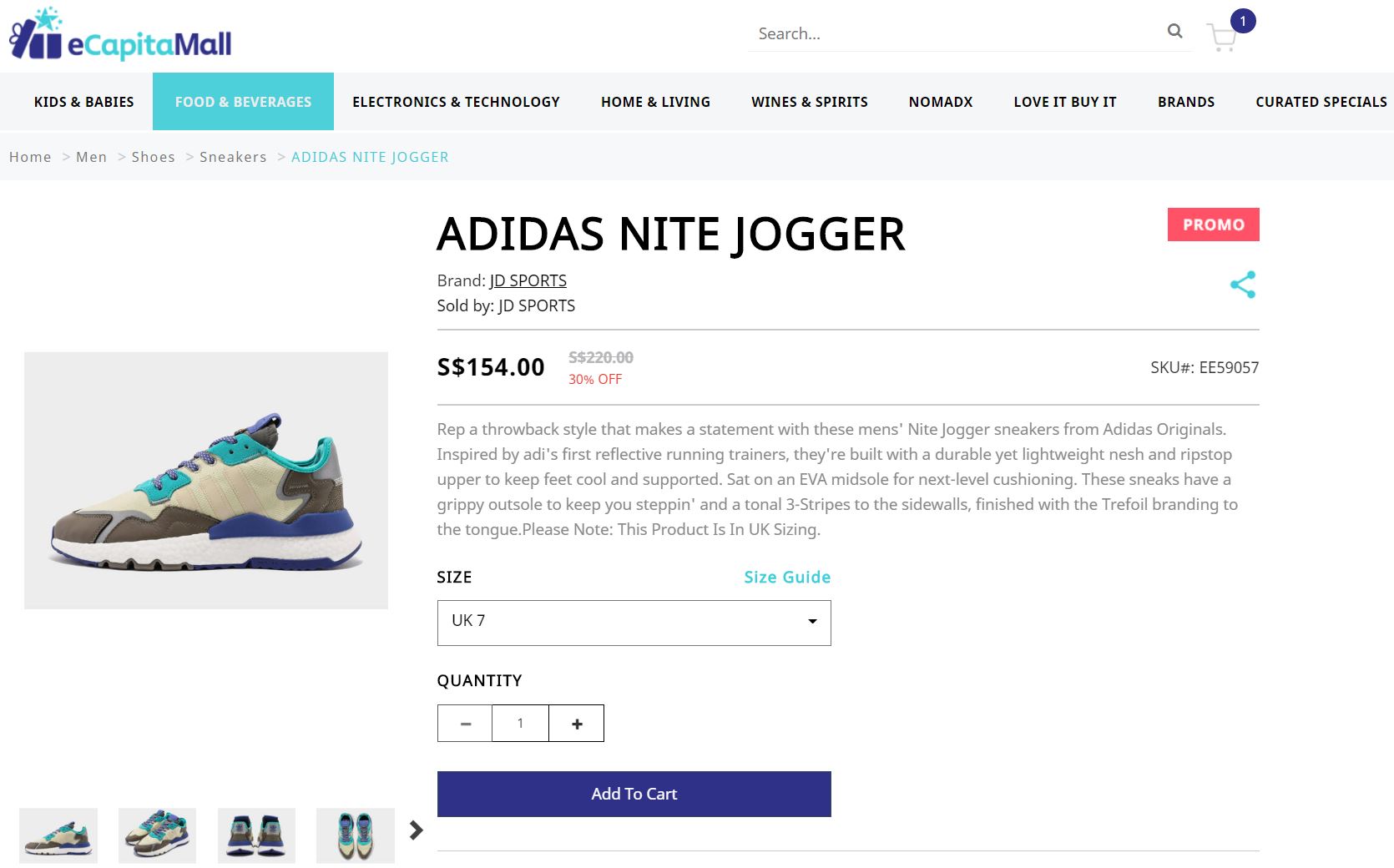 The Adidas Nite Jogger delivers superior comfort with the EVA midsole. It comes with a lightweight nesh and ripstop upper to keep your feet cool while jogging. You can get them at 30% off on JD Sports via eCapitaMall for a limited time.
9.9 Promotions on eCapitaMall
To mark its first 9.9 promotion, eCapitaMall is offering these promo codes to ensure massive savings for its shoppers:
Get $9.90 off with $60 min. spend (PROMO CODE: TWOPAIRS)
Get $15 off with $90 min. spend (PROMO CODE: ALLIN)
It gets even better because these promo codes can be stacked on top of selected items at $19.90 or $99 that are already discounted at up to 40%!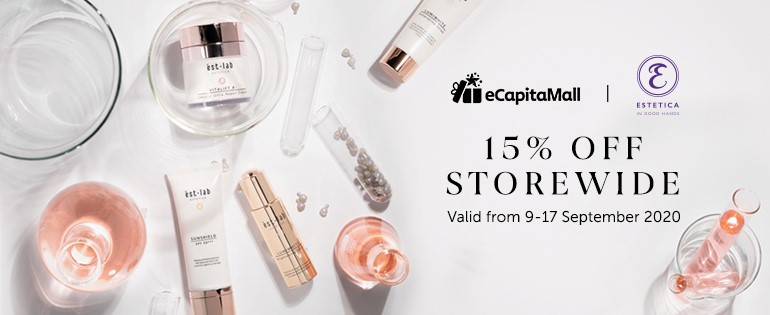 Save big on your favourite ést.lab skincare products by Estetica Beauty. Their award-winning products are made to keep skin healthy, glowing and vibrant. Get them into your skincare routine as they are having a 15% off storewide promotion from 9 to 17 September 2020.
Check out the best headphone deals this 9.9. Enjoy more than 30% off on high-performance headphones, earphones and more at Audio-Technica on eCapitaMall during this shopping season. From wireless earbuds to noise-cancelling headphones, you're spoiled for choices.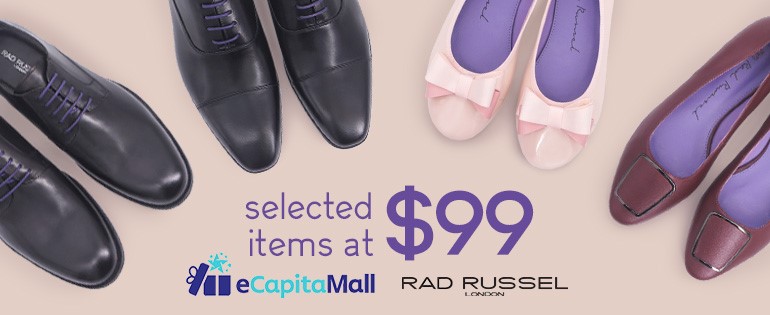 Upgrade your footwear collection by taking advantage of special shoe deals and offers from Rad Russel. You can never go wrong with a pair of shoes from Rad Russel. The label reflects a timeless design and top-notch quality well worth every cent. They are so comfortable, thanks to its microfiber insoles. Selected items will be selling for $99 on 9.9, while sizes last.
Earn loyalty points and enjoy free delivery
Similar to visiting the malls physically, you can continue to earn and rack up STAR$ on your CapitaStar membership accounts when shopping on eCapitaMall via the CapitaStar App. In fact, it is even better as your loot will be delivered securely to your homes at no additional cost. No minimum spend is also required to enjoy this amazing free delivery service.
With such irresistible offers and shopping perks, there is no reason why you should miss out on this amazing 9.9 promotion on eCapitaMall. Mark your calendar from 9 to 17 September and get ready to shop to your hearts' content while saving massively at the same time as well!