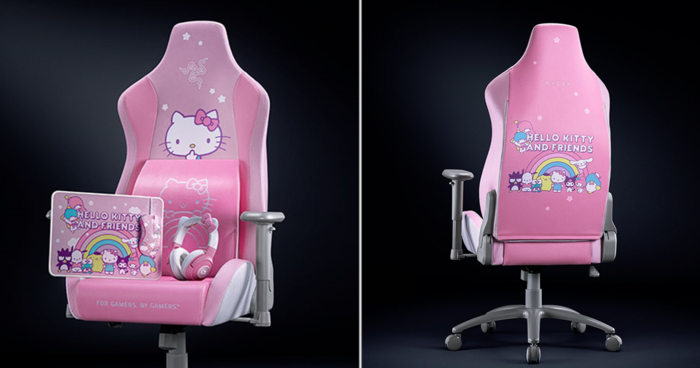 Must-haves for Hello Kitty fans
Big fan of Hello Kitty? This is definitely something you want to check out.
Razer has launched the new Hello Kitty and Friends gaming chair and other gaming peripherals. If you want to adorn you room with super cute and sweet Hello Kitty furnishings, then this is for you.
Razer Iskur X – Hello Kitty and Friends Edition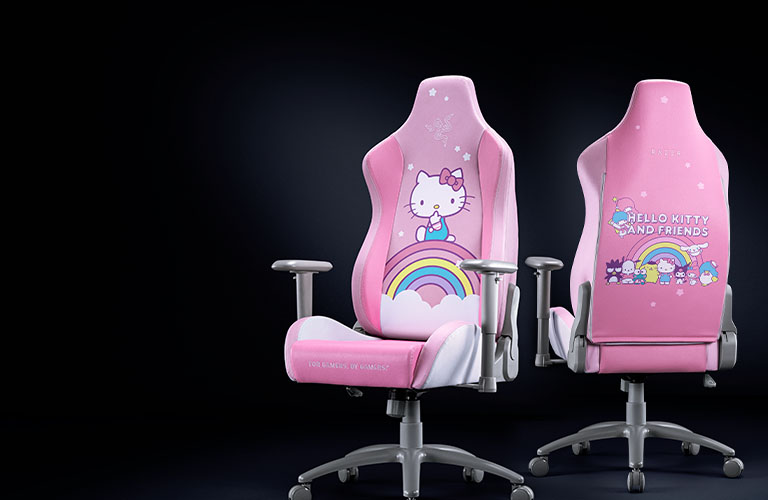 S$749.90
Just like that dear friend who has always got your back, the Razer Iskur X gives you the support you need when it matters most. Take on any challenge in top gaming form with Hello Kitty by your side while My Melody, Pompompurin, Kuromi, and an entourage of the sweetest friends cheer you on from behind!
Pre-order here for shipping on 4 February 2022.
Razer Lumbar Cushion – Hello Kitty and Friends Edition
S$99.90
Whether it's baking, reading, gaming or simply napping—pursuing your dreams can often be back-breaking work. Fortunately, the Razer Lumbar Cushion's cushy memory foam and plush, velvety fabric offers the cutest dose of posture-perfect comfort that will see you through the day with a smile.
Click here to buy now.
Razer Kraken BT – Hello Kitty and Friends Edition
S$199.90
Wireless Bluetooth Headset with Razer Chroma RGB
Say hello to the Razer Kraken BT Kitty—reimagined with a heart of gold! Freshly baked with Razer Chroma™ RGB and a burst of stream-reactive lighting, this precious headset lets you radiate positivity and sound advice to everyone around you, and is the perfect companion for those who speak from the heart. Best paired with cookies and milk!
Out of stock. Click here for update.
Razer DeathAdder Essential + Goliathus Mouse Mat Bundle – Hello Kitty and Friends Edition
Razer | Hello Kitty and Friends Edition – Limited Edition Mouse + Mat Bundle
Whether you aspire to greatness like Badtz-maru or simply enjoy a good gaming challenge like Keroppi, it's always great to have friends you can count on. With the comfort and reliability of the Razer DeathAdder Essential, coupled with the breathtaking speed of the Razer Goliathus Medium, these cute, capable companions will make the perfect clique.
Coming soon. Click here for update.