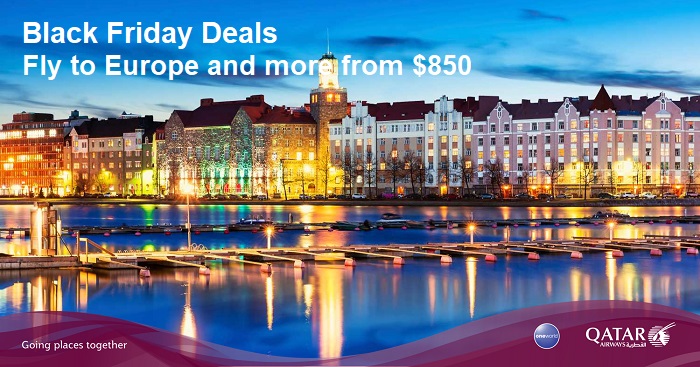 Wait no more – the Qatar Airways Black Friday Sale begins now till Sunday! Enjoy discounted Economy and Business Class fares to more than 50 cities worldwide.
This amazing Black Friday Sale allows you to fly to dreamy cities like Zurich, Helsinki and Geneva from just S$850 and culture-rich European cities like Milan, Oslo, and Stockholm from S$950. Even popular destinations such as London, Paris, New York can be reached from as little as S$1,030!
With so many destinations to choose from, you might not know where to start. Here are some of our recommendations for a great time in Europe, depending on your individual preferences!
1. Zurich

All-in Economy Class fare from S$850
Zurich is a beautiful city in Switzerland with a picturesque view at every turn. Although it is known as a global, financial hub, Zurich still boasts a generous amount of natural sights and sceneries that is hard to compete anywhere else.
There are plenty of things for you to see and do here in Zurich, which includes taking a calming stroll by the beautiful Lake Zurich (with a camera in hand, possibly!), eating delicious traditional sausages and drinking beer at Zueghauskeller – a huge beer hall where you will find lots of tourists – and riding a cable car up to Felsenegg lookout point, where you'll be treated to stunning views of the city. The city also houses numerous traditional European-style buildings, providing you with a beautiful backdrop at every turn.
This is one city that you wouldn't regret visiting – with hospitable people, a jovial atmosphere and remarkable sights, you'll definitely enjoy your time here.
2. Athens
All-in Economy Class fare from S$919
Home to some of the most ancient relics in the world, a trip to Athens brings you back in time. Enrich yourself with the history that comes with the great sights of world-renowned marvels like the Parthenon, Acropolis of Athens and Temple of Olympian Zeus, apart from many others. There are plenty of day tours that you can choose from, or simply roam around these attractions on your own.
If you're looking for a modern twist, take a stroll down stylish Kolonaki street for an afternoon of fun shopping, sign up for a traditional Greek cooking class, or breeze through Athens' streets on an electric scooter.
There's plenty of fun activities for everyone here in sunny Athens, so do give it a visit and start exploring!
3. Milan
All-in Economy Class fare from S$959
Known globally as one of the largest fashion hubs in the world, Milan will sweep you off your feet like no other. Bask in the city's great views of a bustling metropolitan city steeped in culture as you make your way around. Every turn is a photo-worthy moment so time to bring out the cameras again!
The most iconic shopping district in Europe is arguably the Galleria Vittorio Emanuele. Since you're in Milan, you should stop by, have a walk and shop until you drop!
You can also immerse yourself in the rich history by visiting icons such as the Milan Cathedral, the rustic Sforza Castle and the famous Pinacoteca di Brera.
Take the leap today and book your tickets to Milan and enjoy these activities and attractions today!
4. Stockholm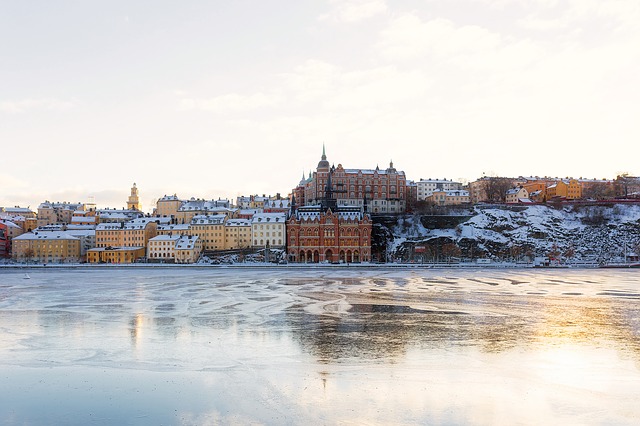 All-in Economy Class fare from S$959
As the most popular city in Sweden, Stockholm boasts some of the most breathtaking sights in Scandinavia, with an even greater view of the Baltic Sea. It has cool temperatures all year round, even in the summer, so if you're looking to escape the warm Singapore heat for a little bit, this is your ideal destination!
Most tourists love to visit Stockholm and enjoy the beautiful sights and landmarks. That includes strolling along the waters and visiting the brick-red Stockholm City Hall, the Baroque-style Stockholm Palace and exploring the old town of Gamla Stan. Music fans will love this the most – an ABBA museum where you can sing and dance along to the songs of the beloved band!
It's both a great, relaxing destination with family and friends and you can be rest assured that you'll leave Stockholm wishing you could visit it again.
5. Oslo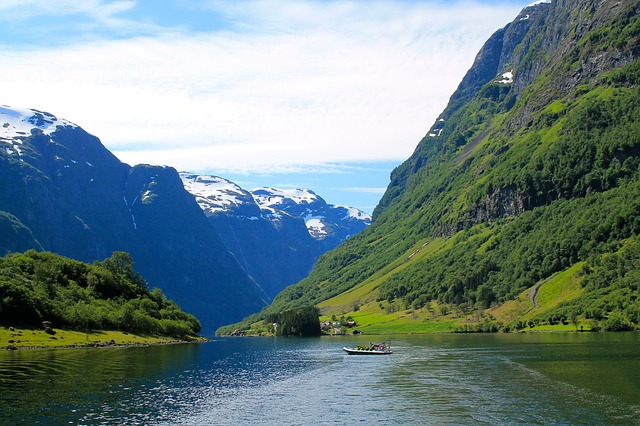 All-in Economy Class fare from S$959
Known for its lush, green spaces and many museums, Oslo, the heart of Norway, constantly draws tourists from all over the world every year, offering stunning views and experiences that's hard to match elsewhere. Surrounded by mountains and the sea, Oslo provides tourists with a perfect blend of heritage and modern urbanness.
Oslo is also famously known as the home of the Vikings, and you can learn all about the ancient Norse seafarers at the Viking Ship Museum, which features stunning 9th century viking ships. You can learn more about Norway in general through its other popular museums like National Museum of Art, Architecture and Design, Norway's Resistance Museum and Norwegian Maritime Museum.
But that's not all that Oslo provides. Nature lovers, rejoice! There is a whole list of little-known activities for you. Soar through the Holmenkallen zipline, glide through the Oslo Climbing Park or cycle through the city, exploring it a little more each step of the way. In the late afternoon, take a stroll around Vigeland Park and see the many huge sculptures or down by the rivers for a relaxing time.
As you can see, Oslo provides plenty of fun for all, so come down and explore this little haven.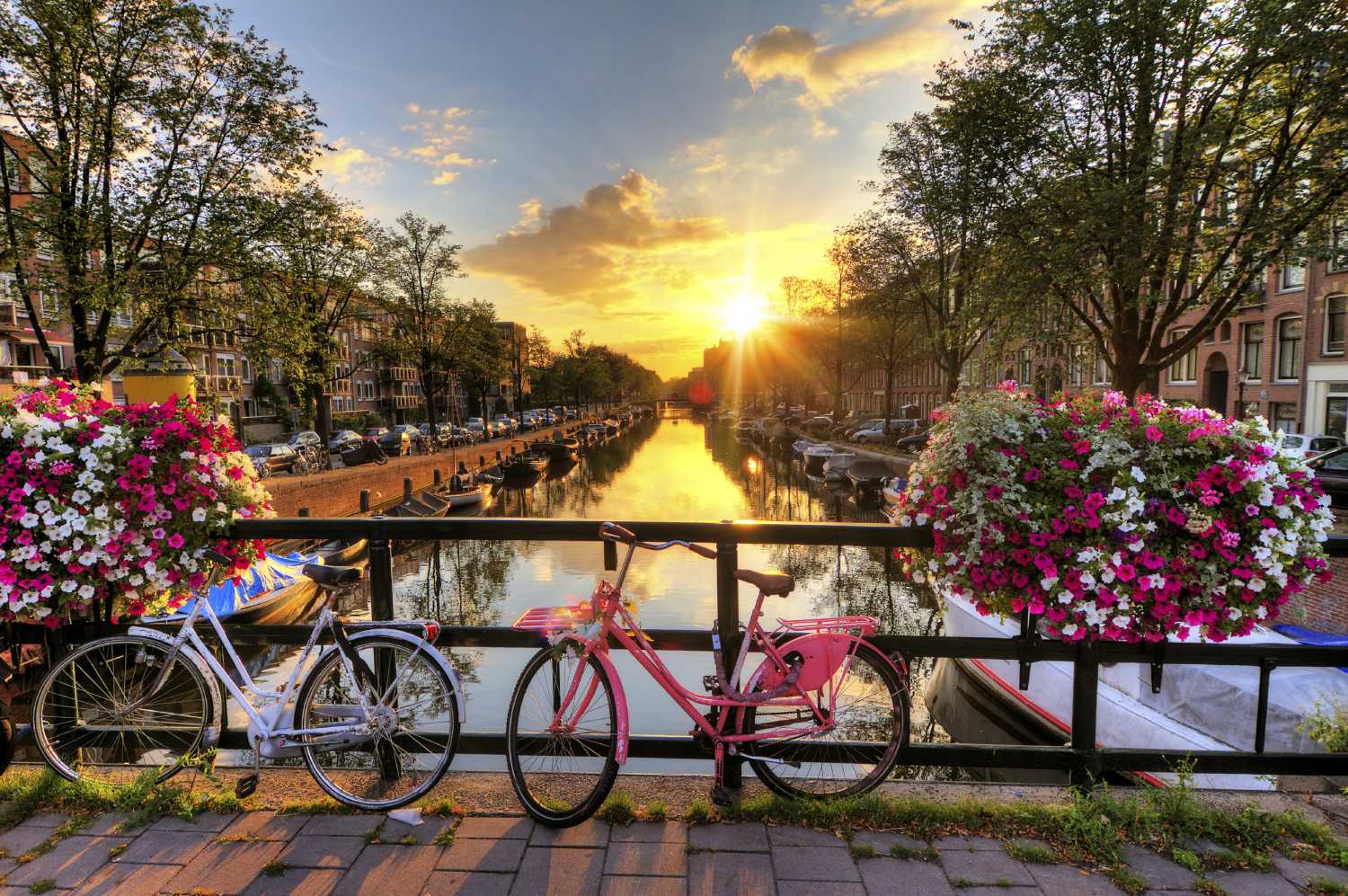 Enjoy all-in fares starting from: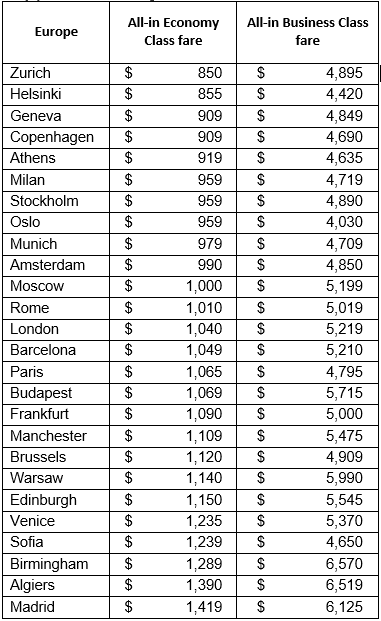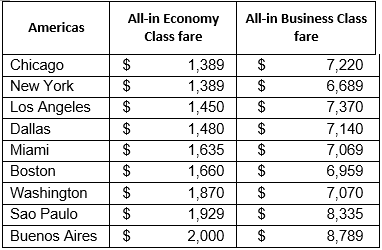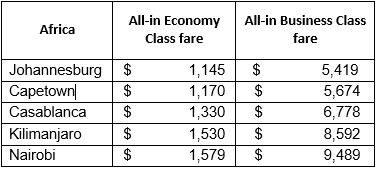 Travel Information
These incredible deals will last up till 26th November and you can make the bookings via qatarairways.com/sg for travel until 30 June 2018. So hurry! Don't miss out on these offers.