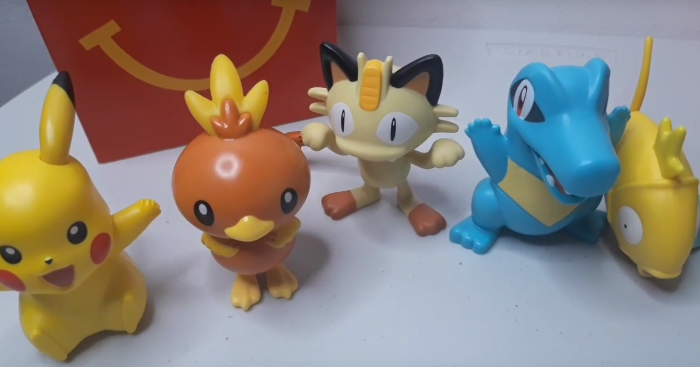 Image: Bowen's toy adventure
Pokémon has just landed McDonald's stores
Good news for Pokémon fans. McDonald's has launched the Pokémon Happy Meal set.
From 15 November – 12 December 2018, get a free Pokémon toy with every purchase of a Happy Meal.
Each toy featuring Pikachu, Squirtle, Psyduck and more will be released every Thursday, 11am.
Week 1 (15 Nov – 21 Nov): Totodile and Pikachu
Week 2 (22 Nov – 28 Nov): Shiny Magikarp and Torchic
Week 3 (29 Nov – 5 Dec): Psyduck and Meowth
Week 4 (6 Dec – 12 Dec): Squirtle and Vulpix
Check out the collections below: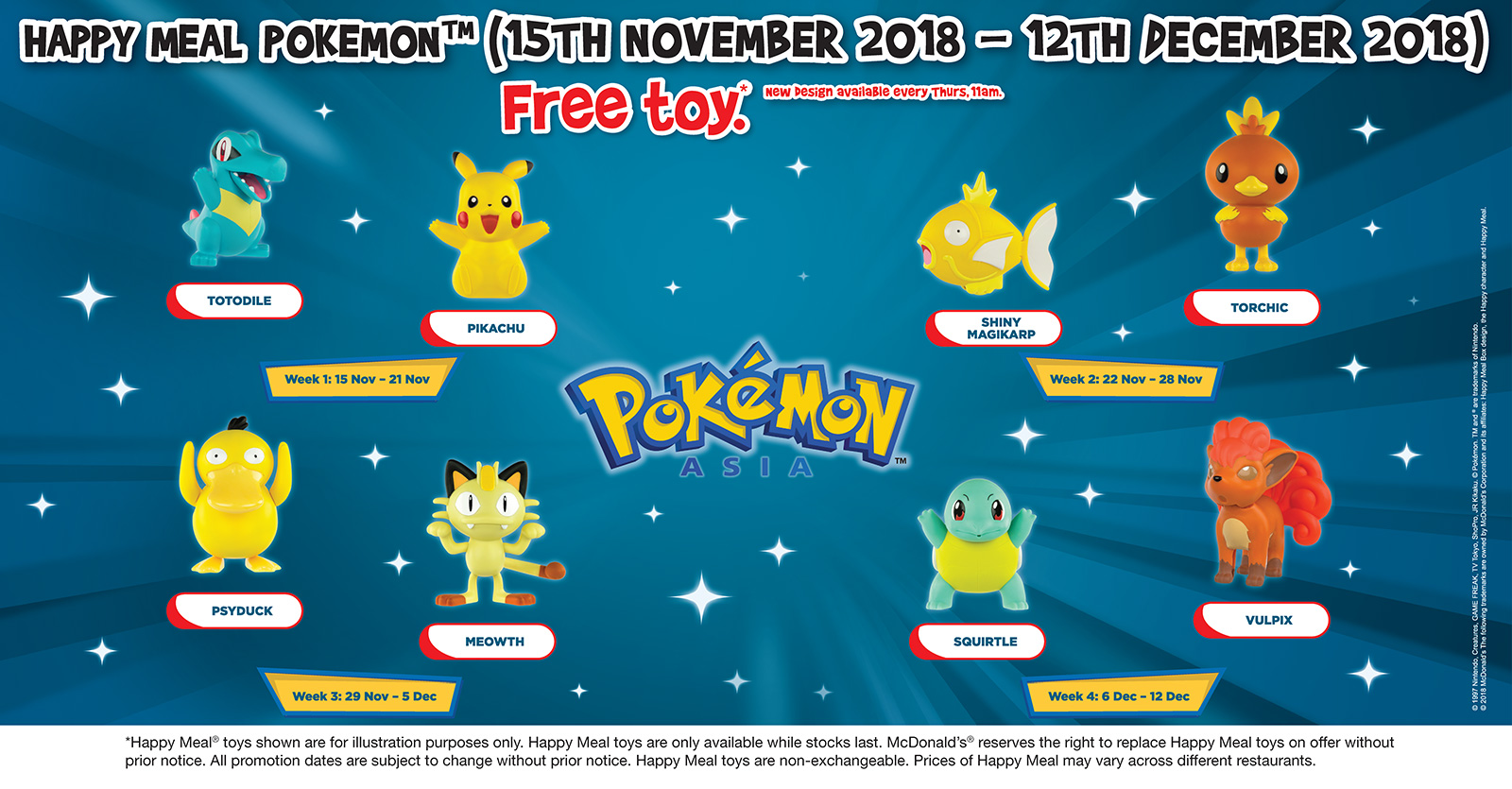 Get the Squirtle because it really has a water gun.
Share this news with your friends and loved ones!
Terms & Conditions
Happy Meal toys shown are for illustration purposes only. Happy Meal toys are only available while stocks last. McDonald's reserves the right to replace Happy Meal toys on offer without prior notice. All promotion dates are subject to change without prior notice. Happy Meal toys are non-exchangeable. Prices of Happy Meal may vary across different restaurants.
---