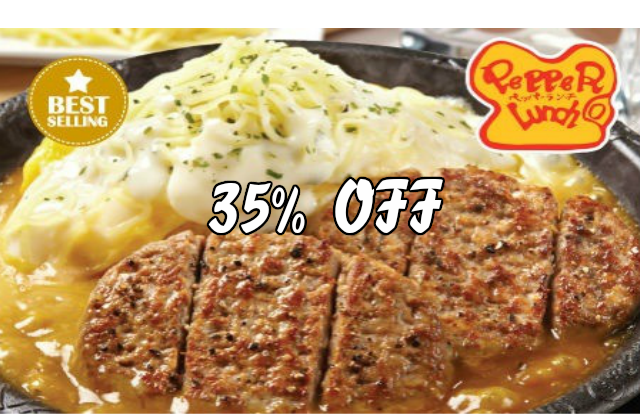 Pepper Lunch dishes up signature beef steak, curry rice sets and pastas without the premium price tag.
I mean what beats a sizzling hot plate of steak at affordable price?
Their patented hot iron plate will keep your meat in the perfect shape.
Using a special electromagnetic cooker also patented in Japan, the iron plate will heat up to 260˚C in 70 seconds and remain hot at approximately 80˚C for more than 20 minutes. Meat that is grilled at this temperature range remains tender and juicy. The hot plate also keeps food warm for a longer time such that customers can enjoy the full flavour of the dish.
For fans who have tried it before, here's a $10 cash voucher selling for $6.50 on Groupon. There is also an option for you to purchase the $20 cash voucher for $13.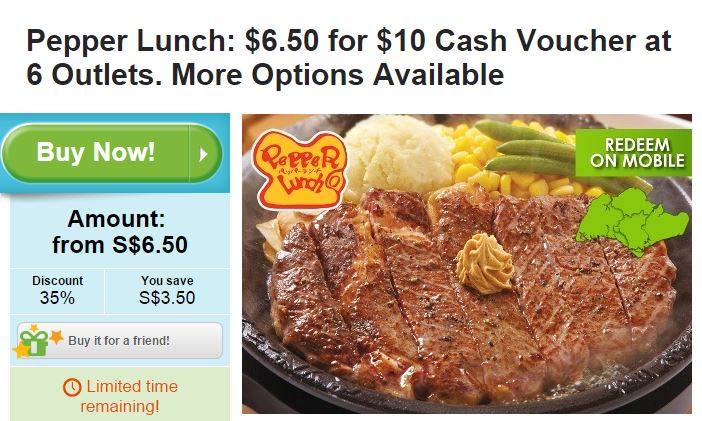 You can purchase the voucher directly from Groupon here: http://bit.ly/1IBNnDw
Share this post and let your friends and family members know about this deal.