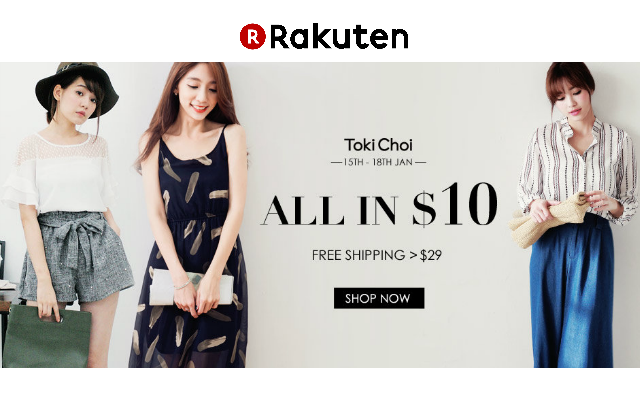 Fast fashion label Toki Choi (東京著衣) is a popular fashion brand in Taiwan. It features hundred of products with different styles – ideal for the casual to the must-haves for professional office lady.
For only 4 days until Jan 18, Toki Choi will be having a sale and most of their items from Tokyo Fashion, Mayuki and YOCO will be going at $10 each. How much cheaper can it get?
Toki Choi has a 4.65/5 rating from 170 upvotes at Rakuten, so you don't have to worry about the quality.
Enjoy free shipping if you spend more than $29! And free limited edition red packets with every $38 spent!
Read Also: 10 Rakuten Hacks To Help You Save On Your Shopping
Everything is going at just $10…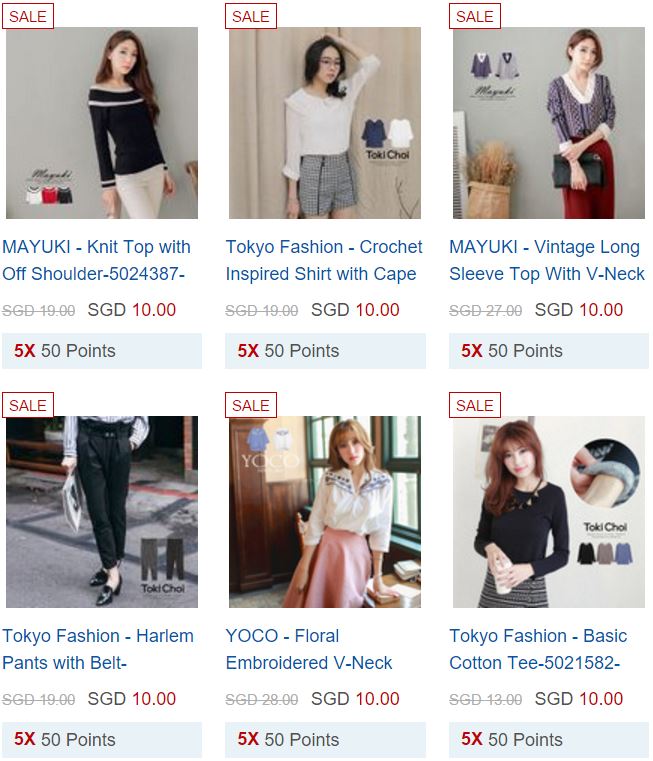 For example, this feminine Cami Dress from MAYUKI is selling for just S$10! (U.P $40)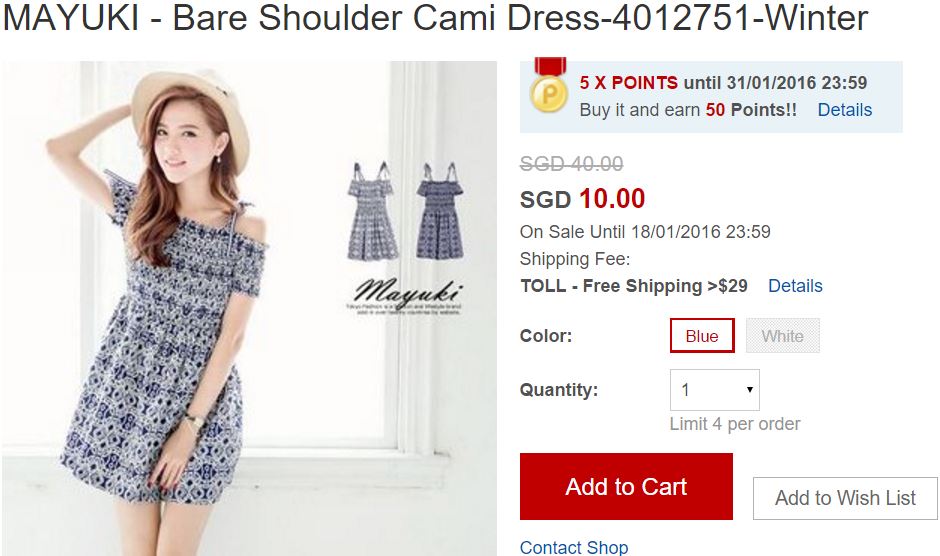 With Rakuten Super Points rewards program, you get 5 X Points for every dollar spent and that is equivalent to a 5% cashback which you can use to offset your next purchase! Shop with Ebates or pay with the any of the credit cards to enjoy further rebates!

Starting shopping now!