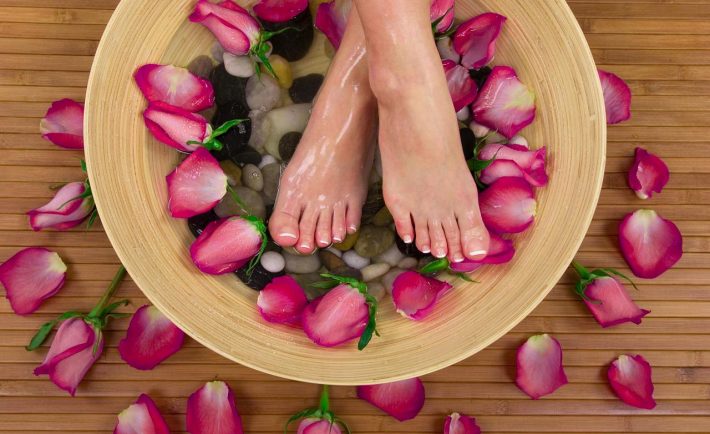 Image Credits: pixabay.com
Lately, I have been swamped with work. I switched from having an 8-hour shift to a 12-hour shift. As my body adjusts to the longer hours and the added demands of the workload, I realized how stress can affect my body and mind.
We cannot deny how important work is. With Singapore's modern go-go-go society, people can be constantly put in the "fight or flight" mode. Relaxation is essential to slow things down and to take care of your overall health and wellbeing.
From gently rolling a ball under your feet to drinking green tea while soaking your toes in a relaxing foot bath, these are some of the no cost ways to relax after a tiring day at work.
#1: STROLL DOWN THE BOARDWALK
A quick stroll around the block combines physical activity with a change of scenery, which can act as your weapon against worries. You can end your day by walking to your favorite park. If Changi Boardwalk or Changi Point Coastal Walk is nearby, you can even enjoy the sunset. The stunning sunset over the coastline is a bonus. Best of all? Admission is free.
#2: TAKE A NAP ON A FORT
Forts are childhood staple for a reason! They are fun to build and are cozy to sleep on. Make an adult version of a fort by arranging your soft blankets, favorite book, and delicious snacks.
#3: SOAK YOUR TIRED TOES
With all the heavy lifting that your feet do all day, it is about time to give it the extra love it deserves. Use your available bath salts, bubbly foot bath, or simply sit on the edge of the bathtub filled with a few inches of relaxing hot water. Finish it off by massaging your feet with lotion.
#4: BE SURE TO DRINK YOUR GREENS
Help reduce your body's stress responses by drinking green tea to reap the benefits of L-Theanine. Enjoy the earthy colors of your drink as you relax in your couch with your favorite TV show.
#5: MEDITATE IN SILENCE
Forget about spending hundreds of dollars on a week-long silent retreat overseas! You can meditate in five minutes or less with visualization techniques. Give it a go before a nerve-racking meeting or after you end your shift.
#6: STRETCH OUT
Put your head between your knees or stand and hang your head and arms toward your toes. Doing these stretches can lessen your reactivity to the fight-or-flight response and provide restorative effects to your autonomic nervous system (ANS).
#7: TAKE YOUR FRUSTRATION OUT ON A STRESS BALL
It is okay to be angry at times. Stress can bring rage, and what is important is how you manage your fiery emotions. It might be tempting to throw your laptop away but squeezing a stress ball is a less costly and safer option. You can also gently roll the ball under your feet to calm you down.
#8: WRITE IT DOWN
Putting your feelings down serves as an outlet to release what is on your mind. Try journaling about your work problems, pet peeves, relationship conflicts, debt, and so on. You might just get a new perspective upon seeing what you have written down.
#9: LISTEN TO YOUR FAVORITE SONGS
Soothe your soul by creating a playlist of songs that will best calm you down. Listening to music has relaxation benefits. So, try listening to music during your commute back home. If you are not going to bother anyone else, go ahead and sing along. You know you want to!
#10: DANCE AROUND
If dancing is your passion, try dancing to your favorite tunes once you are at home. Losing yourself to the beat can help you take the edge off. Dancing gets the blood flowing for a re-energizing rush of oxygen.
#11: TELL YOUR FAVORITE CHILDHOOD STORY
Relive your happy moments and create new ones by sharing your memorable childhood story with your loved ones. Not only will this bring a smile to your face, but it is a wonderful way to bond with your child before bedtime.
#12: ENJOY SOME MILK AND COOKIES
Eating milk and cookies is not only reserved for the Yuletide season. It turns out, consuming milk and cookies can help you relax because the carbohydrates in the cookies combine with tryptophan. According to a study published in Nutritional Health, tryptophan is an amino acid found in dairy foods, which can induce a feeling of relaxation.