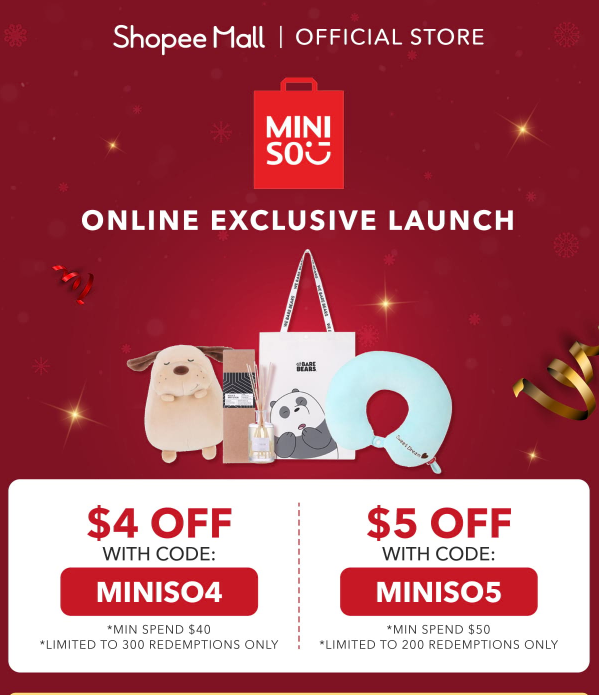 Popular discount retailer, Miniso, has announced their exclusive partnership with Shopee.
Miniso Singapore announced its first online flagship store on the e-commerce platform, Shopee. With this new partnership, customers can now shop for a wide range of their favourite products in the comfort of their own homes and have it delivered to them. During this launch, shoppers can expect special promotions and even exclusive product launches on Shopee.
To celebrate the launch of their online store on Shopee, shoppers can look forward to storewide discount vouchers and Shopee-exclusive Midnight Mystery Boxes. There will be four variations of the "Midnight Mystery Boxes" and as its name suggests, it will be released on Flash Deals at midnight daily. Shoppers can grab these mystery boxes for just $20 each from 24 – 27 December and enjoy savings up to 40% off! Each box will contain items such as Miniso Polar Bear Plus, Miniso Portable Rotating Fan, Miniso Nature Series Scent Diffuser, and more!
Only from 24 – 27 Dec, shoppers can make use of the storewide vouchers to enjoy $4 off a min. spend of $40 with the code MINISO4 and $5 off a min. spend of $50 with the code MINISO5.
If you are new to Shopee, here's how you can enjoy more savings! Apply the promo code MINISONEW to get an even bigger discount of $7 off your first purchase, with a min. spend $15. This promo code can be used for other purchases on Shopee too.
You can find almost everything in their store on their store on Shopee. Here are some highlights:
1. Miniso Round Dog Plush Doll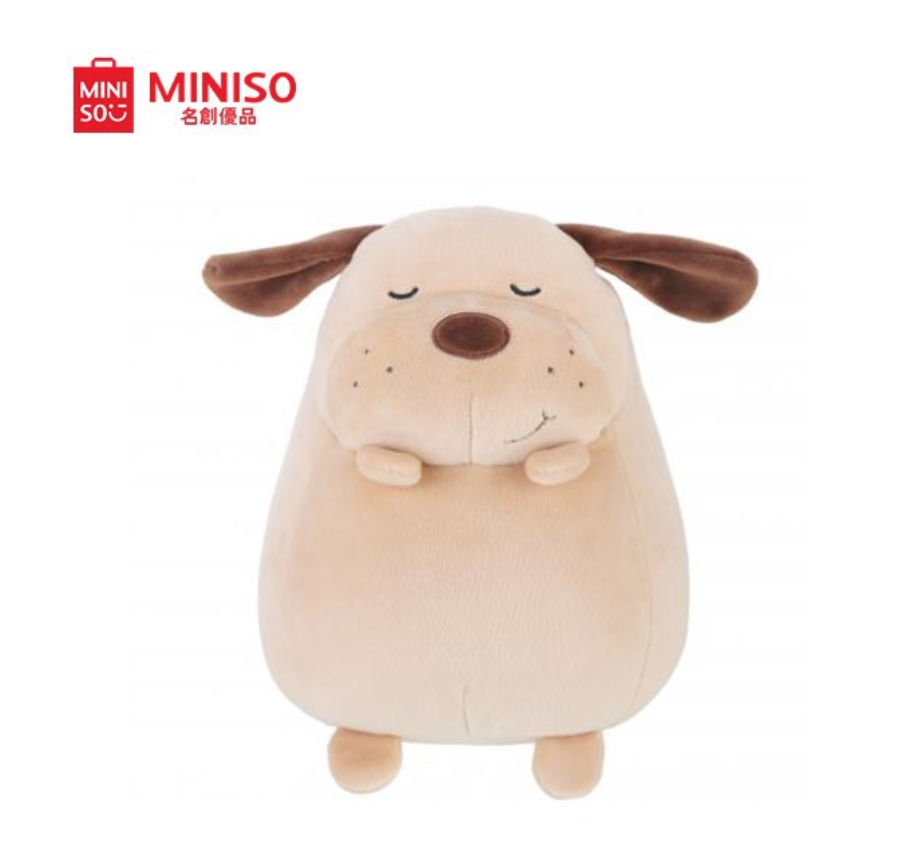 $5.90
Comfortable and skin-friendly, grab one of Miniso cute and cuddly plush toys for just $5.90! The Miniso Round Dog Plush Doll will keep you company and is a great addition to your bedroom!
2. Miniso Sweet Dream U-Shaped Pillow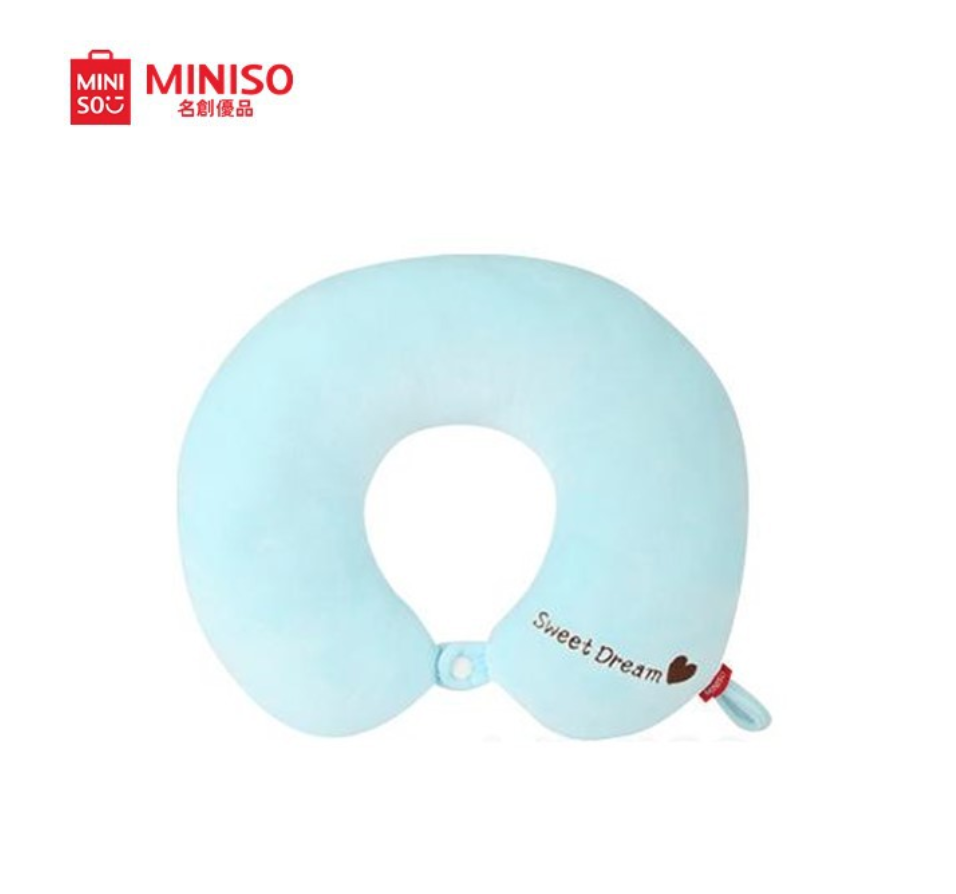 $4.90
Useful in relieving discomfort of the neck and alleviating fatigue in travel or offices, Miniso Sweet Dream U-Shaped Pillow fits your neck completely and offer a great support. The pillow supports your neck from two sides and effectively relieve the weariness got from long-time sitting. A perfect travel essential.
3. Miniso Portable Double Zipper Cosmetic Bag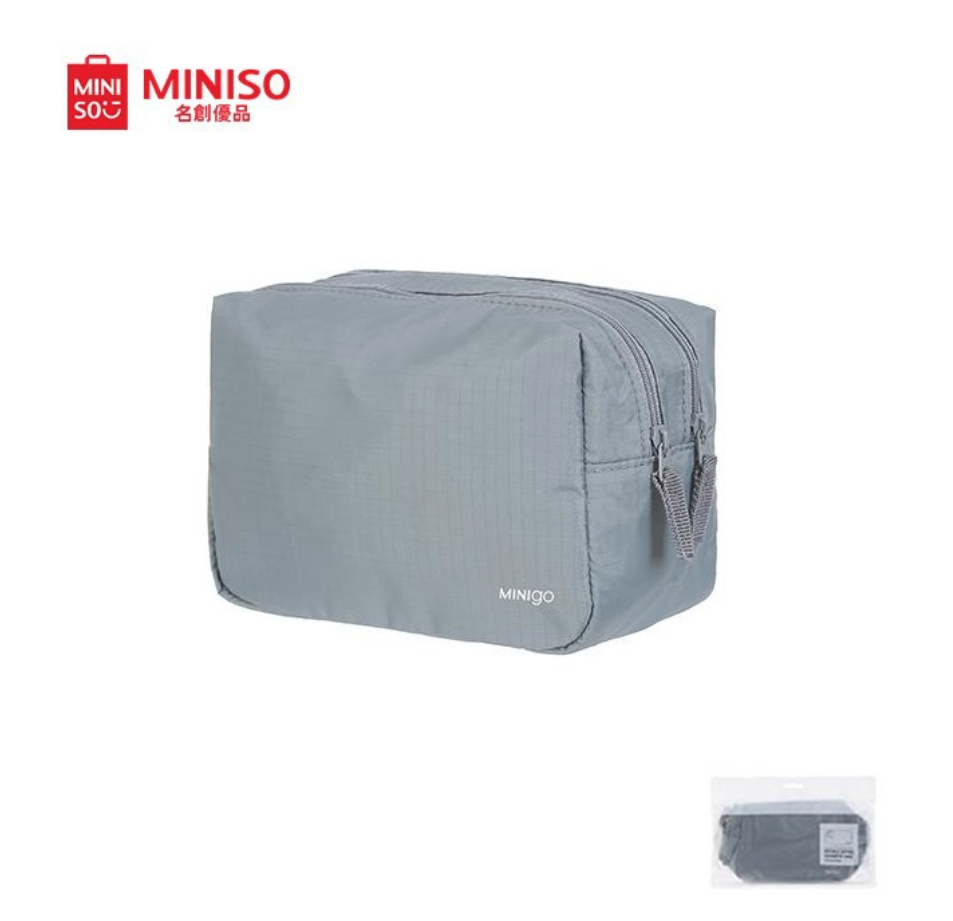 $5.90
Miniso Portable Double Zipper Comestic Bag has a large storage space for your cosmetics. Made from waterproof and eco-friendly material, the bag is durable which makes it perfect for outdoor and travel.
4. Miniso Nature Series Scent Diffuser (200ml) Island Spa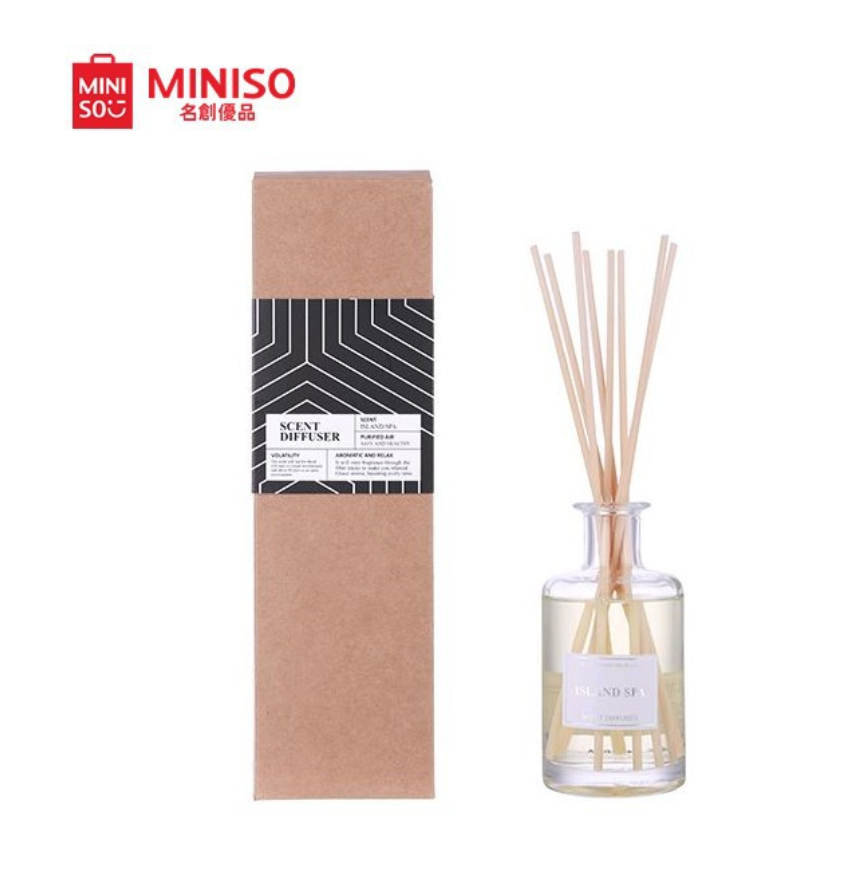 $9.90
Miniso Nature Series Scent Diffuser will emit fragrance through the fiber sticks to make you relaxed. Simply place the fiber sticks into the liquid fragrance and it will emit a fragrance to keep your room smelling good all day long! The scent will last for about 120 days in closed environment and about 90 days in an open environment.
5. Miniso We Bare Bear Shopping Tote Bag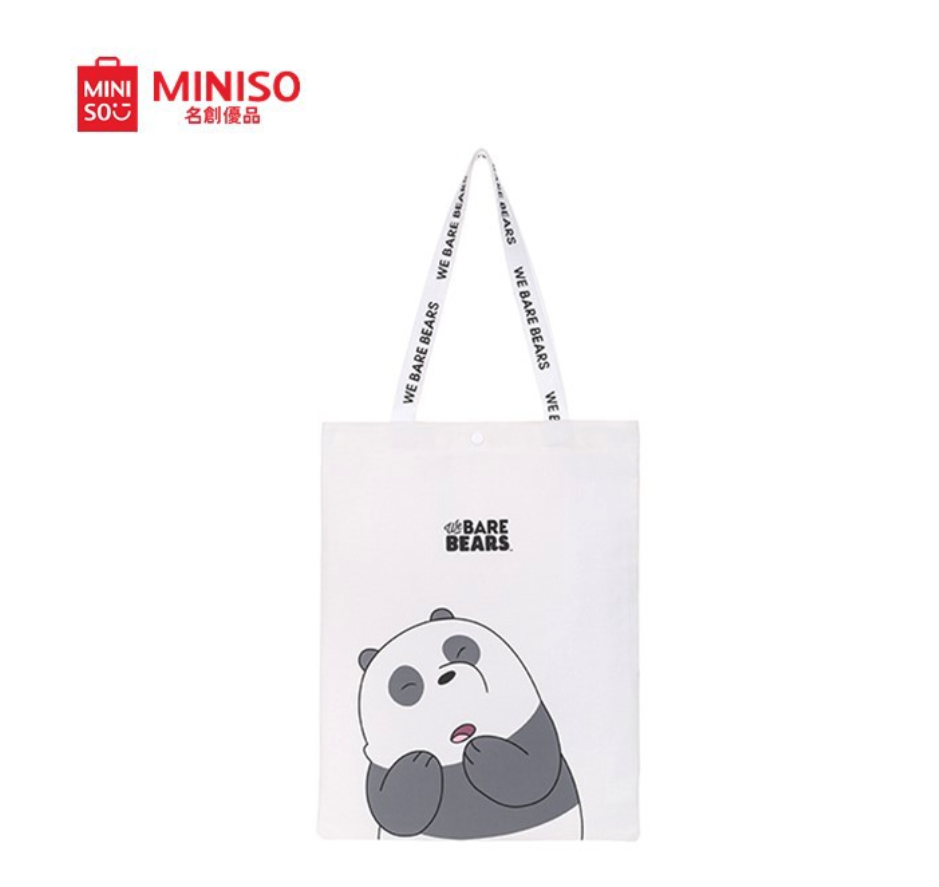 $6.90
If you are a fan of Cartoon Network's We Bare Bears, you want to grab this adorable tote bag from Miniso. It comes in different designs featuring Panda, Grizz, and Ice Bear. No matter what you're carrying, they'd love to help you with it. After all, what are friends for?
6. Miniso Women Bedroom Slippers (Blue)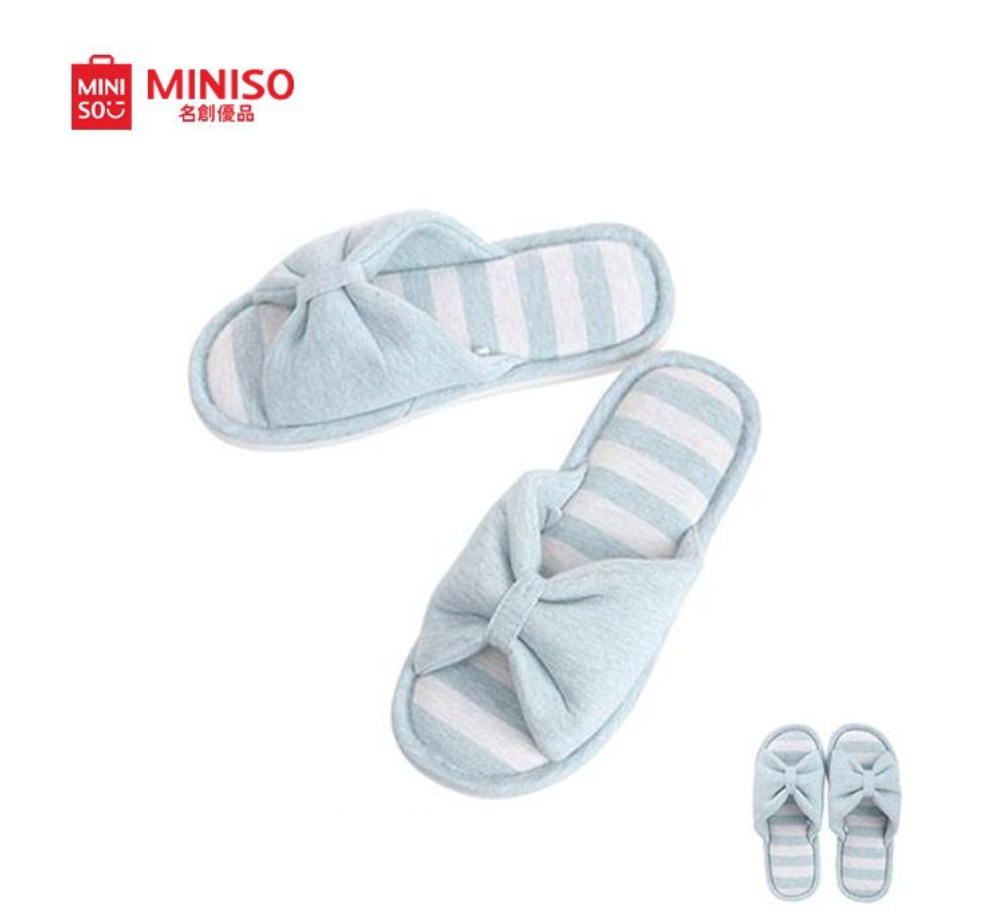 $8.90
Uniquely designed bedroom slippers by Miniso is suitable for home and other occasion. The slipper is made from soft material for a pleasurable walking experience.
7. Miniso Blooming Bouquet Lady Perfume (50ml)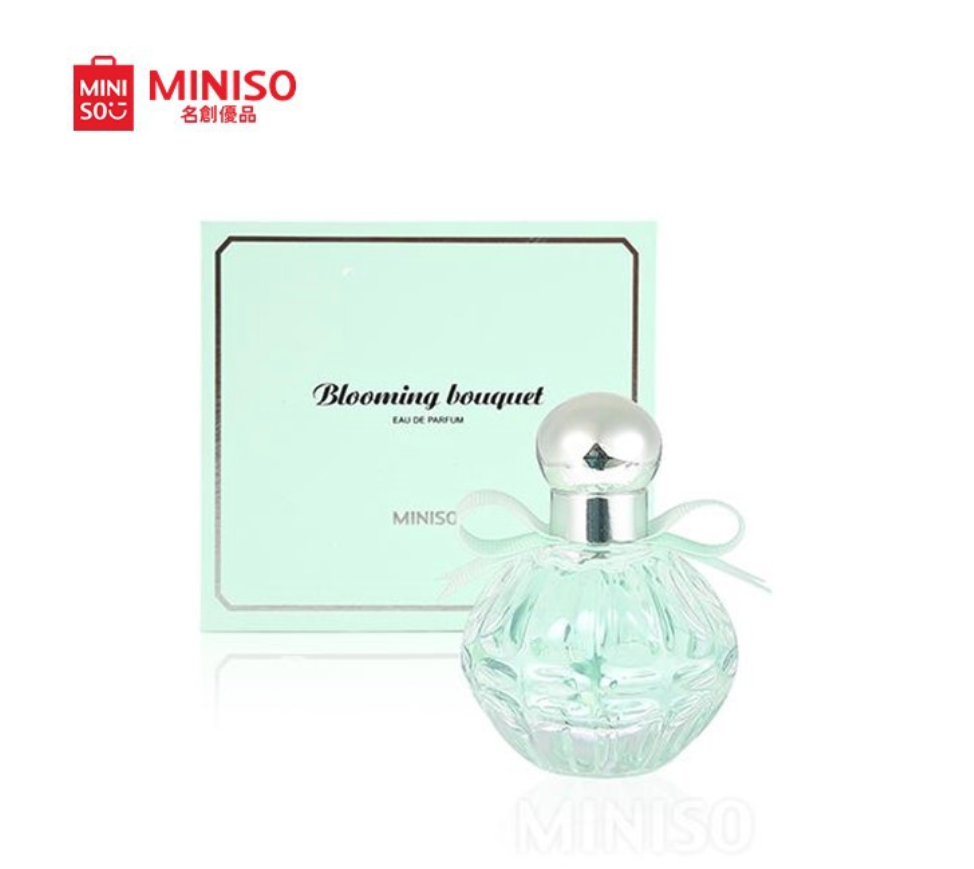 $11.90
The Miniso Blooming Bouquet Lady Perfume Collection has a sparkly feminine and natural fresh scent. Long-lasting fragrance can keep you energized and invigorate all day long.
8. Miniso We Bare Bears Children's Backpack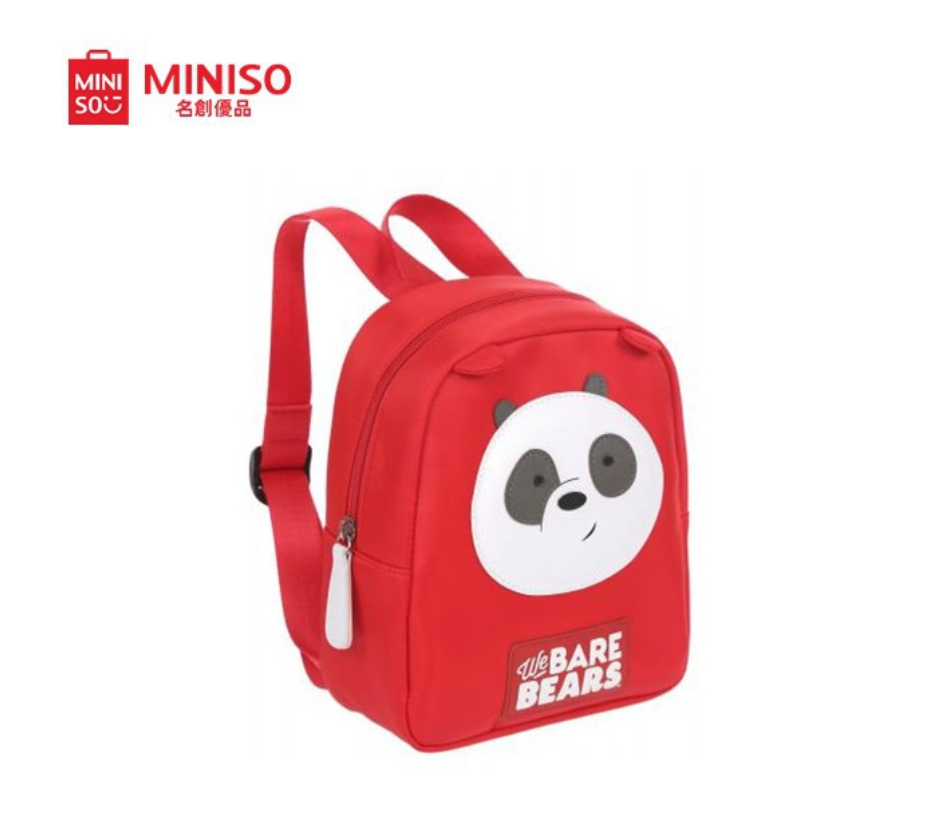 $11.90
Heading back to school soon? Get your hands on the super cute Miniso We Bare Bears Children's Backpack for your little one. Lightweight and waterproof, your kid will love the cartoon print when they head to school. You can get one for as affordable as $11.90!
If these still aren't value for money enough for you, save even more with the promo code MINISONEW and you get an additional $7 off your purchase! In other words, you can get the Miniso We Bare Bear Shopping Tote Bag above for free! (see above)