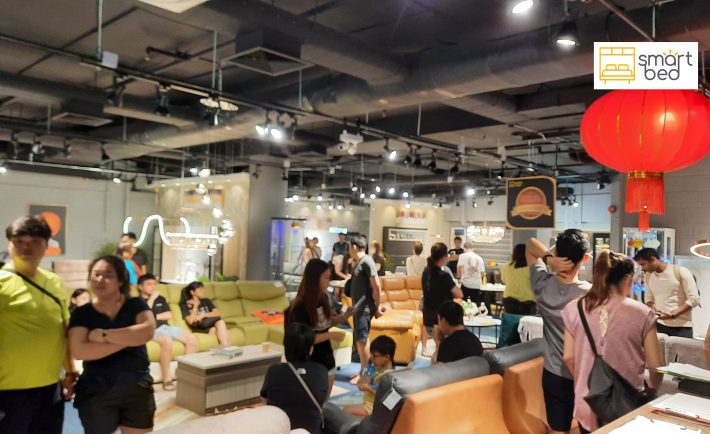 Smartbed Pte Ltd, the leading provider of space-saving solutions, is excited to invite you to an exclusive Midnight Sale event on 10 June 2023, Saturday, from 8pm to 1am (5 hour sale). Prepare yourself for a furniture extravaganza filled with incredible deals, stylish designs, and unbeatable discounts. With a wide range of customizable options, a lifetime warranty, and affordable prices direct from the factory, Smartbed is dedicated to enhancing your home experience like never before.
At Smartbed, they understand the value of space and the importance of functionality in your home. Their collection features a diverse range of space-saving furniture options, including Murphy beds, storage beds, and multi-function pieces. Imagine transforming your small apartment into a versatile and efficient living space without compromising on style. Their designs are carefully crafted to maximize storage while maintaining a sleek and modern aesthetic. From hidden compartments to foldable mechanisms, their furniture will revolutionize the way you utilize your space. Moreover, with Smartbed, you have the freedom to customize your furniture to suit your unique needs and personal taste.
During the sale, you can enjoy up to 80% off as you transform your living spaces with their range of space-saving furniture. Their collection encompasses a wide range of smart beds and sofas, designed to enhance functionality and convenience in your home. From space-saving Murphy beds that seamlessly tuck away when not in use to storage beds that cleverly hide away your belongings, they have the perfect options to maximize your living area. Additionally, their multi-function furniture adapts to your changing needs, offering versatility and adaptability like never before.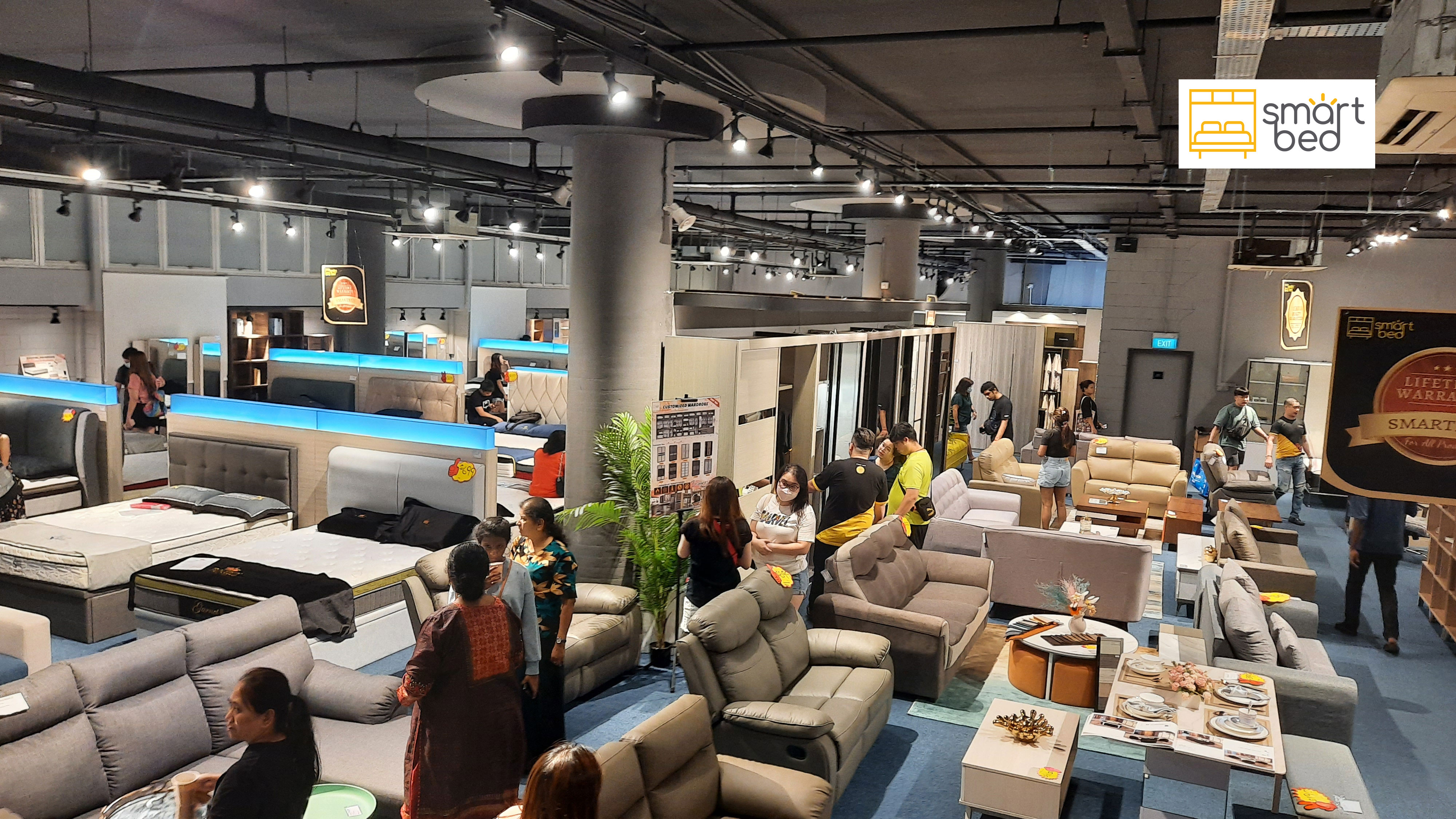 Quality is their top priority at Smartbed. They strive to provide their customers with furniture that not only saves space but also lasts a lifetime. Their products are built with durable materials and excellent craftsmanship, ensuring their longevity. To demonstrate their confidence in the quality of our furniture, they offer a lifetime warranty on both the structure and mechanism of their pieces. With Smartbed, you can make your purchase with peace of mind, knowing that they stand behind their products.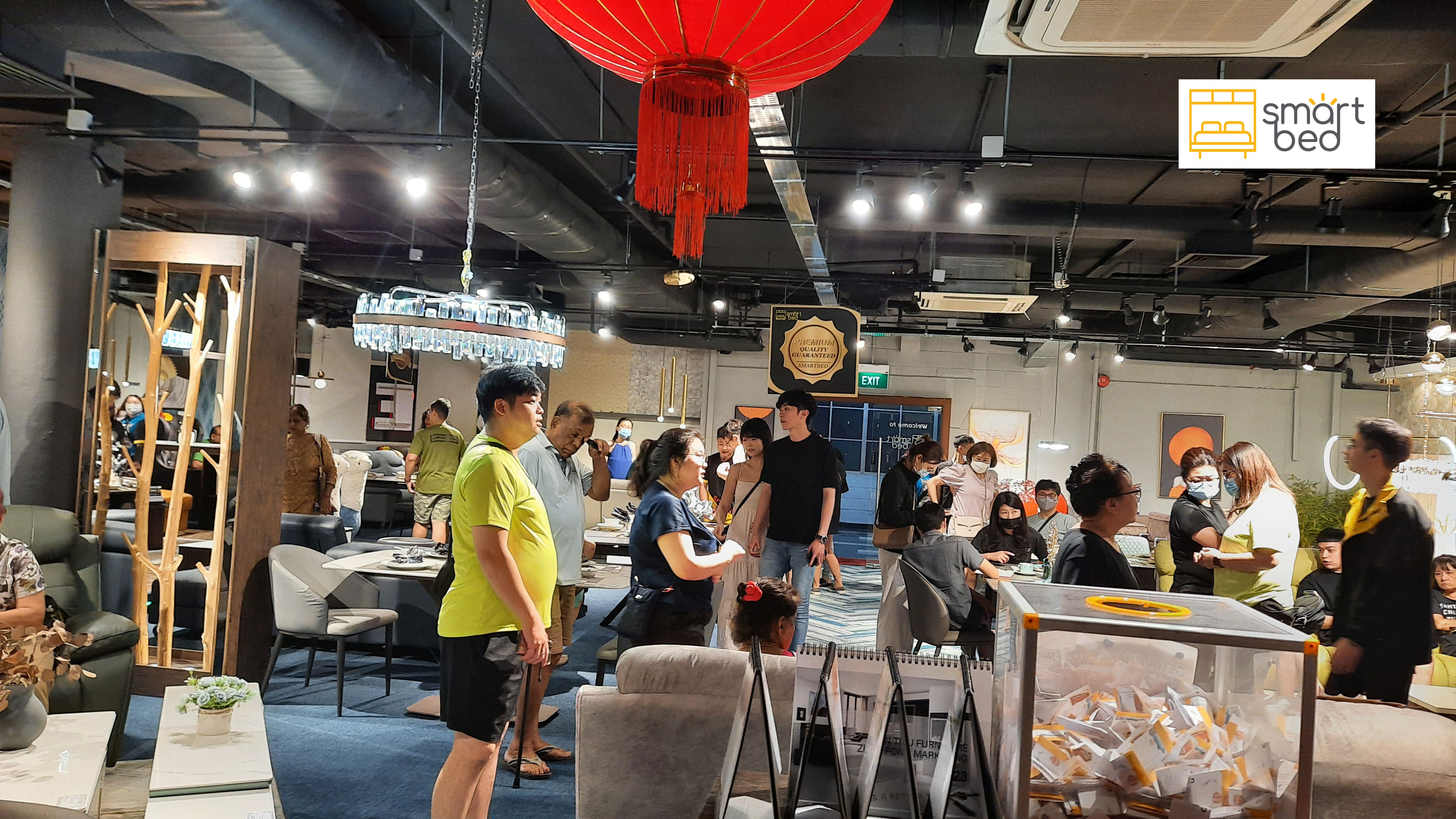 During the Furniture Party Midnight Sale, they have a range of fantastic offers that you won't want to miss. For those looking to revamp their living room, they have a special buy 2 free 1 promotion on their living room package. Purchase a sofa and dining set, and they'll throw in a coffee table for free! If you're in need of a new bedroom setup, their mattress and storage bed frame offer comes with a complimentary side table or dresser. These incredible deals allow you to furnish your entire home at a fraction of the cost. And here's the cherry on top: they offer a 6-month interest-free installment plan specifically for both credit and debit cardholders, making it easier than ever to bring smart furniture into your home without breaking the bank. With Smartbed, your furniture becomes an intelligent and intuitive part of your living experience!
But wait, there's more! They have exciting incentives and prizes for their valued customers. By liking, sharing, and tagging three friends in their Facebook post, you stand a chance to win a $500 mattress voucher. Take advantage of this opportunity to enhance your sleeping experience.
They will also provide complimentary food and drinks during the event, ensuring a delightful shopping experience for all. Plus, with Grab or Gojek rebates available, getting to their location at No. 39 Ubi Road 1, #06-01, Singapore 408695 has never been more convenient.
Don't Sleep on This Opportunity: Fret not if you missed their previous Midnight Sale, because this one promises to be even bigger and better. Mark your calendars for 10 June 2023 and join us at Smartbed's Furniture Party! This is an event you can't afford to miss. Remember, "You Snooze, You Lose." Visit them for a night filled with incredible furniture, unbeatable deals, and an unforgettable experience.
Smartbed Pte Ltd is the go-to destination for space-saving solutions and high-quality furniture. With their Midnight Sale event on 10 June 2023, they're offering you the opportunity to transform your home with stylish and functional pieces. Explore an extensive collection, enjoy exclusive discounts, and take advantage of their customizable options. Don't forget to participate in their Facebook giveaway for a chance to win a $500 mattress voucher. Join them at their showroom in Ubi and discover how Smartbed can elevate your home experience. Remember, the clock is ticking, so make sure to save the date and be part of Smartbed's Furniture Party!!!
---
Midnight Sale – 10 June 2023, Saturday (8pm-1am) 5 Hours Only
Location – No. 39 Ubi Road 1, #06-01, Singapore 408695