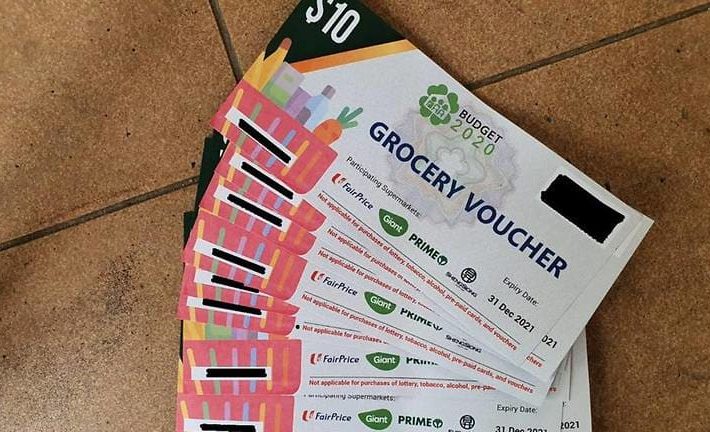 Image Credits: Facebook/SPF
Aggravated upon knowing that he had not secured any Budget 2020 grocery vouchers, a 47-year-old man stole 60 of the vouchers that were supposed to cover underprivileged Singaporeans' household costs.
This is not the first time Singapore has seen such cases. Last October, the news reported that more than 20 people were investigated or arrested concerning such thefts.
Took them from unsecured letterboxes
Alvin Law Choon Huat sieved envelopes from unsecured letterboxes in Marine Terrace housing estates and subsequently used them to purchase groceries and a vacuum cleaner, along with his coupons that eventually reached. The balance of the unused certificates was burned as sacrifices to his late wife.
On Thursday (Jan 7), Law was issued four weeks in prison. He pled guilty to two counts of theft, with two other offences taken into account.
Upset that he did not receive the vouchers
Law, who is unemployed, knew about the voucher availability after hearing about it from social media. The vouchers were allocated for Singaporeans living in one-room and two-room HDB flats. These vulnerable adults who did not own more than one residence could use the coupons to cushion the impact of the pandemic's economic downturn.
When Law searched his letterbox and saw no incentives, he became angry. He then dug into other mailboxes at Block 51 Marine Terrace. After pursuing letterboxes without fastened flaps or those with broken openings, he collected four victims' sealed envelopes. Each of which held 15 vouchers priced in S$10 denominations.
Police reported a suspected case of mischief
Police reported a possible case of mischief related to stolen vouchers when stumbling upon an open letterbox. Law was then caught red-handed on closed-circuit television recordings.
On Oct 29, 2020, he was apprehended, and the vacuum and two packets of chicken franks obtained with the vouchers were confiscated from his home.
The offender has previous convictions
Law has had prior convictions for theft and blackmail.
The prosecution demanded at least a month in detention, arguing that the voucher scheme's specific policy goal was to support the disadvantaged. Deputy Public Prosecutor Jane Lim said Law's crimes resulted in considerable damage to affected people and the state, which has to help fund the voucher costs.
Law, who didn't have a defence attorney, said that he knew he had committed a wrong and pleaded for leniency. He shared that he has high blood pressure and had a spine operation in 2015, which requires him to consume strong painkillers frequently.
He further explained that he didn't think he was getting any vouchers. Also, he did not know how to process the stolen vouchers after receiving his own set. He figured that he would be investigated if he had taken them to the authorities.
He also appealed to start serving his sentence after Chinese New Year because his teenage daughter had no guardians, claiming that it was just the two of them in the family. To that, a postponement of his prison sentence to Feb 15 was issued by the court.
Law may have been sentenced to prison for up to three years, fined or both, for each count of theft.