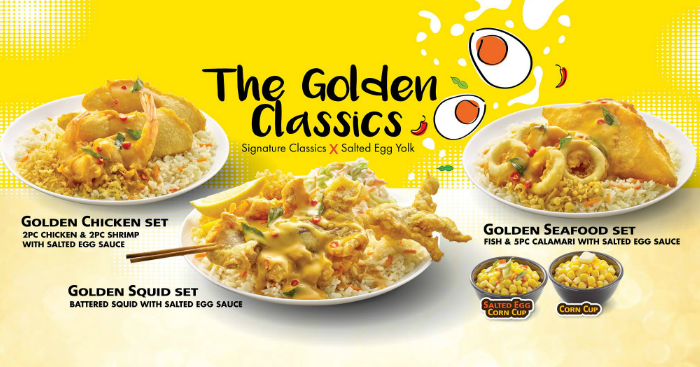 A twist to Long John Silver's signature classics, for the maximum indulgence.
Their crunchy golden batter, drizzled with a savory sweet golden salted egg sauce, then topped with fragrant curry leaves and chilli padi.
Choose from Golden Squid, Golden Chicken or Golden Seafood sets.
All dishes are served atop fragrant rice (Golden Squid set also includes Coleslaw), with refreshing Coke/Coke Zero/Sprite.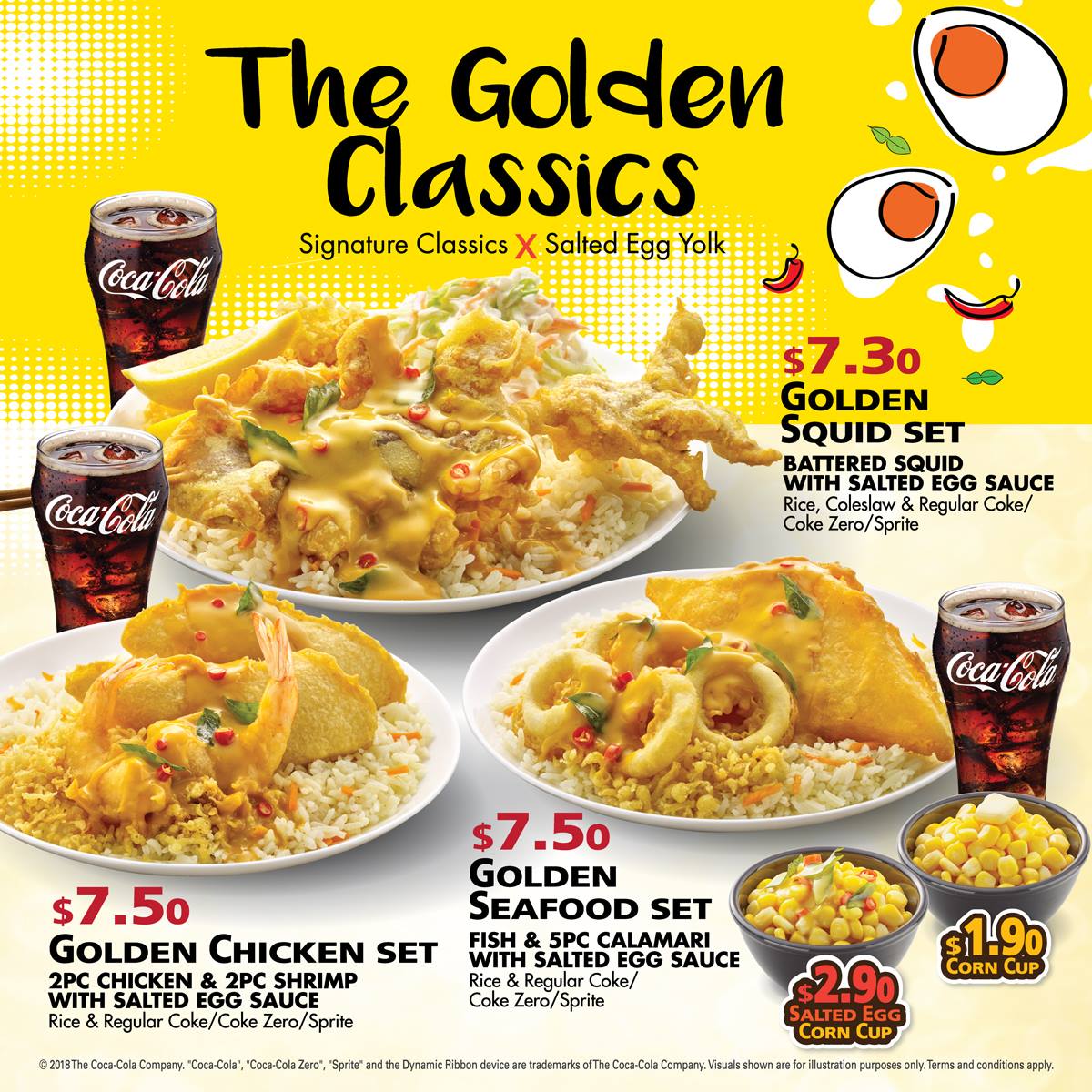 Share this news with your friends and loved ones!