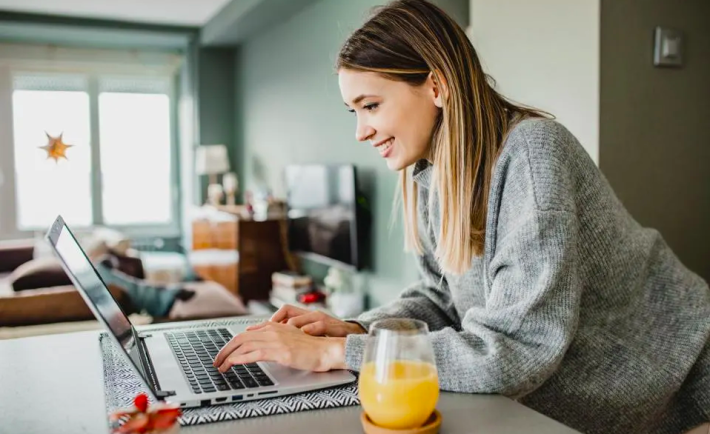 Can't believe it's Friday already?
Well, it is! Welcome to your weekly roundup of WFH internship opportunities.
As we navigate through the second half of August 2023, we're excited to bring you the freshest remote internships posted this week.
Whether you're kickstarting your career, desiring to gain practical experience, or just dipping your toes into the professional world while still in your pajamas, we've got you covered in this post.
#1: Aspire Hub Education Centre@Thomson – Creative Design / Marketing Intern
View this post on Instagram
Website: aspirehub.com
Allowance / Remuneration: $700 – 1,250 monthly
Job Qualifications
Proficient in Microsoft Word/Powerpoint

Detail-oriented and independent

Skilled in Canva, Adobe Photoshop, or Illustrator
Key Responsibilities
Assist with content creation

Curating engaging social media posts on Facebook, Instagram & Telegram

Work closely with the Branch Manager to provide design support

Work with the marketing team to brainstorm new ideas and strategies for growth, engagement, promotion, and conversion

Create and take charge of design/marketing projects
How to apply?
View the job post in full here and write to Shervin via this link.
#2: Vertical Institute – Social Media (TikTok) Marketing Intern
View this post on Instagram
Website: verticalinstitute.com
Allowance / Remuneration: $800 – 1,500 monthly
Job Qualifications
Have a passion for technology and education

A self-starter that loves a fast-paced environment and new challenges

Driven, willing to learn, self-motivated, can-do attitude, bringing optimism and positive energy to the team

Interest in startups is a plus
Key Responsibilities
Developing an overall digital strategy for Vertical Institute's TikTok account

Filming and editing engaging videos for TikTok

Managing and growing the Vertical Institute TikTok account

Work with cross-functional teams (creative, performance marketing, tech, and SEO) to assist with growth strategies to support revenue goals

Assisting in any marketing-related tasks and events
How to apply?
View the job post in full here and send your application to [email protected].
#3: Meetarts Pte Ltd – Computer Science Intern
View this post on Instagram
Website: meetarts.org
Allowance / Remuneration: $400 – 1,000 monthly
Job Qualifications
–
Key Responsibilities
Development of site architecture, optimizes processes, and supports the brand e-commerce ecosystem 

Purchases and implements software 

Ensures the smooth day-to-day operations of an e-commerce platform, including software integrations and merchant and retailer relationships 

Defines, recommends, and executes a vision for e-commerce sites aligned with IT strategy

Understands strengths and weaknesses in system architecture, anticipating vulnerabilities, and developing contingency plans

Investigating user experience design requirements for the marketplace

Develop online content for digital platforms 

Modify UI elements and tools such as navigation menus, search boxes, tabs, and widgets for the marketplace

Developing images, concepts, graphics, typography, and layouts for communication materials, including websites, logos, brochures, books, advertisements, and social media posts

Managing and maintaining the e-commerce Magento 2 platform

Developing CTAs, banners, page layouts, page designs, page flows, and target links for the marketplace 

Collaborate with other team members, such as marketing, sales, and business operations, throughout the various phases of a project
How to apply?
View the job post in full here and send your application to [email protected].
#4: Isentia – Customer Success Intern
Website: isentia.com
Allowance / Remuneration: $800 – 1,000 monthly
Job Qualifications
Tertiary qualifications are preferred but not essential (ideally in Marketing, PR, Communications, or Business).

Strong customer service focus. Self-motivated and results-driven. Team Player.

Digital/social media savvy. Keen interest in news and current affairs.

Ability to work to deadlines and under pressure.

Proficient in MS Office applications such as Word, Powerpoint, and Excel. GSuite knowledge is desirable. Able to adapt quickly to new technology. 

Excellent command of English. The ability to speak in local language and other dialects will be an added advantage.
Key Responsibilities
Assist in retention of accounts – client relationships, retention, and satisfaction.

Relevant and timely delivery of products and services.

Contributes to commercial Account Management Team KPIs and retention targets.

Data collection and reporting. Ensure compliance with Isentia policies and standards, and ensures compliance with all local statutory requirements.
How to apply?
View the job post in full here and write to Divine Montes via this link.
#5: Growth Innovations Pte Ltd – Digital Marketing Specialist (Internship)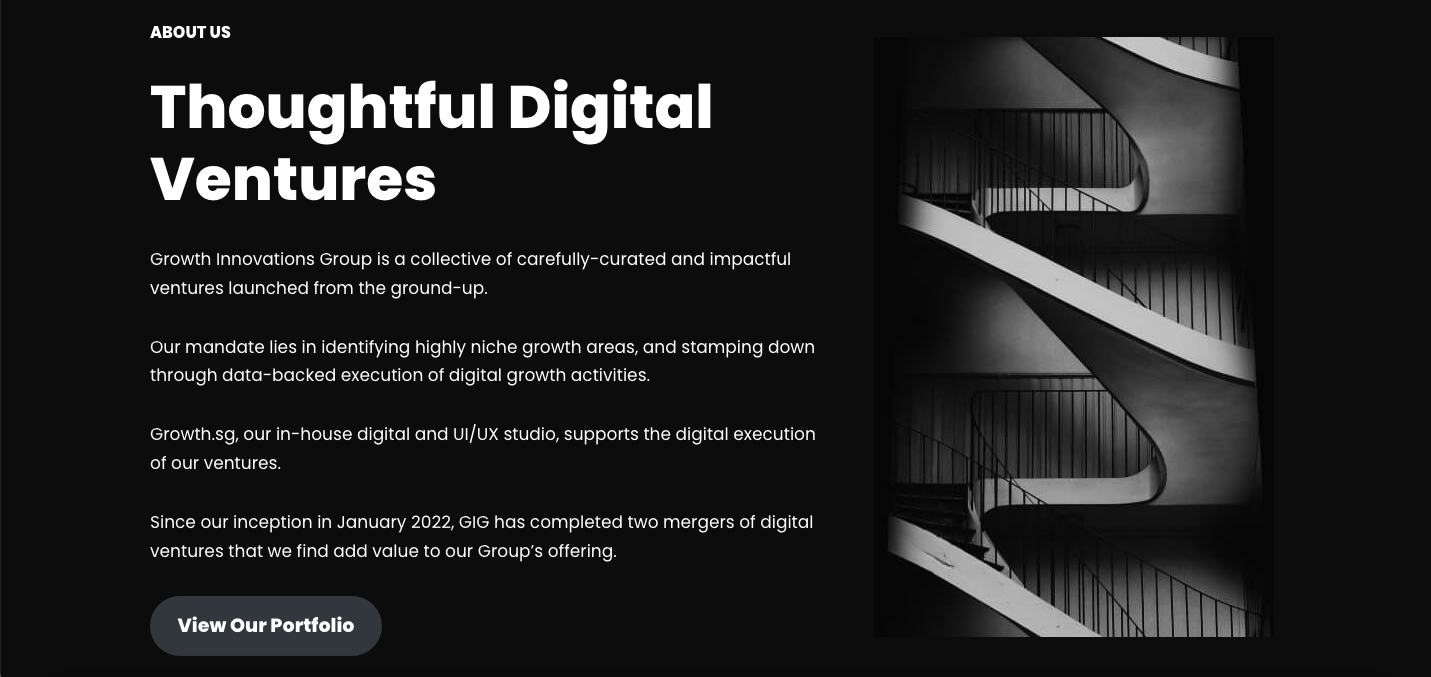 Website: growth-innovations.com
Allowance / Remuneration: $750 – 1,200 monthly
Job Qualifications
Your major does not matter, but if you are pursuing or graduated with a degree in Marketing, Business, or Communications, this role may suit your curriculum a bit more.

You have a strong interest and understanding of e-commerce, B2B technology, and SaaS, and want to start your career in this space, eventually becoming a recognized leader in the industry.

In line with our culture, you must have a growth mentality and aspire to be better every day, even if it's just a 1% improvement. You never rest on your laurels, and you never crumble under stress.

You have a natural flair when it comes to graphic design, content writing, and creative campaigns, but also very meticulous when it comes to aesthetics and visual details.

While creative, you are also logical and data-oriented, and have the ability to understand, analyze, and tell stories all while using data to build a coherent case.

You communicate clearly at all times, ensuring you are always 120% clear. You are concise and unambiguous in communication.

You have a bias for action (i.e. you prioritize executing over planning). You are also highly resourceful, able to learn in a nonlinear way, and inhumanely resilient.

Technical skills include WordPress, HubSpot, ActiveCampaign/MailChimp, Meta Business, Google Ads, Canva, Figma, PhotoShop, and ChatGPT (prompt engineering).

You are proficient in, or willing to learn, creating email/LinkedIn Messaging sequencing campaigns with tools like Snov.io/Lemlist to generate leads for our product

You must be a Singaporean or already have the legal prerequisite to work in Singapore. This is an internship and no visa will be sponsored.
Key Responsibilities
Own and manage full end-to-end projects and client relationships, and the full execution process. This includes scoping of requirements, client/stakeholder communications, and proposed marketing strategies.

Lead marketing by working closely with the founder and acting as a strategic counsel to the venture team for marketing campaigns and all user acquisition matters.

Propose, write, and implement strategies and content development work for clients on websites (web copywriting and blog articles) and social media (graphics, videos, reels).

Full development of content in line with best practices, brand guidelines, and creative standards, with the help of experts and AI or other tech tools.

Brainstorm, schedule, post, manage, and data collection of the content pieces co-created and approved.

Run Google and Facebook Ad campaigns from start to end, inclusive of keyword and competitor research, copywriting, bidding, and ad optimization.

User Interface/User Experience – work closely with in-house and external experts in fulfilling client requirements and other project necessities. 

Creating, exporting, and sending weekly reports of marketing and campaign data and development of insights/actions for the team, and advising necessary changes.

Managing other broad marketing tools for clients, such as email/SMS/WhatsApp marketing tools, Google My Business, other platforms, etc.

Generating necessary creatives for the above platforms.
How to apply?
View the job post in full here and send your application to [email protected].
Note: We've selected these internships based on the "remote" tag, but some positions may still require some face-to-face time. Please contact the employer directly for more deets.