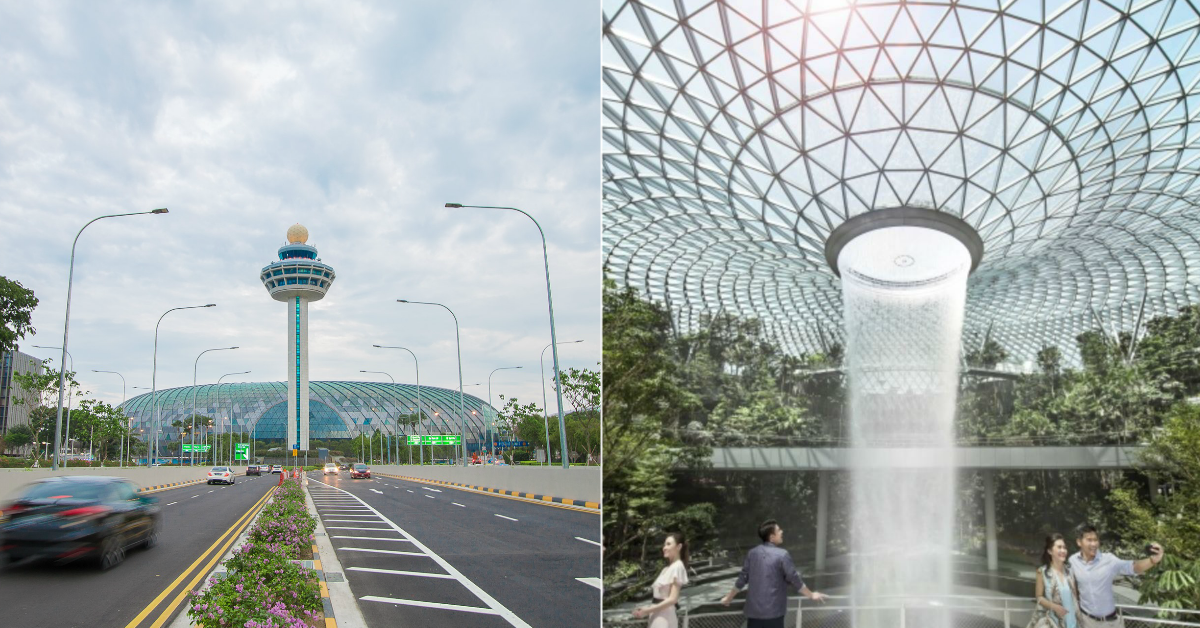 Free parking at Jewel Changi Airport and Terminal 1 Carpark B2 to B5
Jewel Changi Airport is set to reopen on June 14 after it was closed to public on May 13 for two weeks after amid a rise in the number of cases linked to the airport..
To welcome visitors back, Jewel Changi Airport will be offering unlimited free parking between 10am to 11pm daily (B2 to B5, excluding short-term parking) from 14 June to 11 July 2021. No minimum spending at Jewel Changi Airport is required.
According to Jewel Changi Airport, you have to exit the carpark by 11pm or be charged the full fees  computed from the time of entry.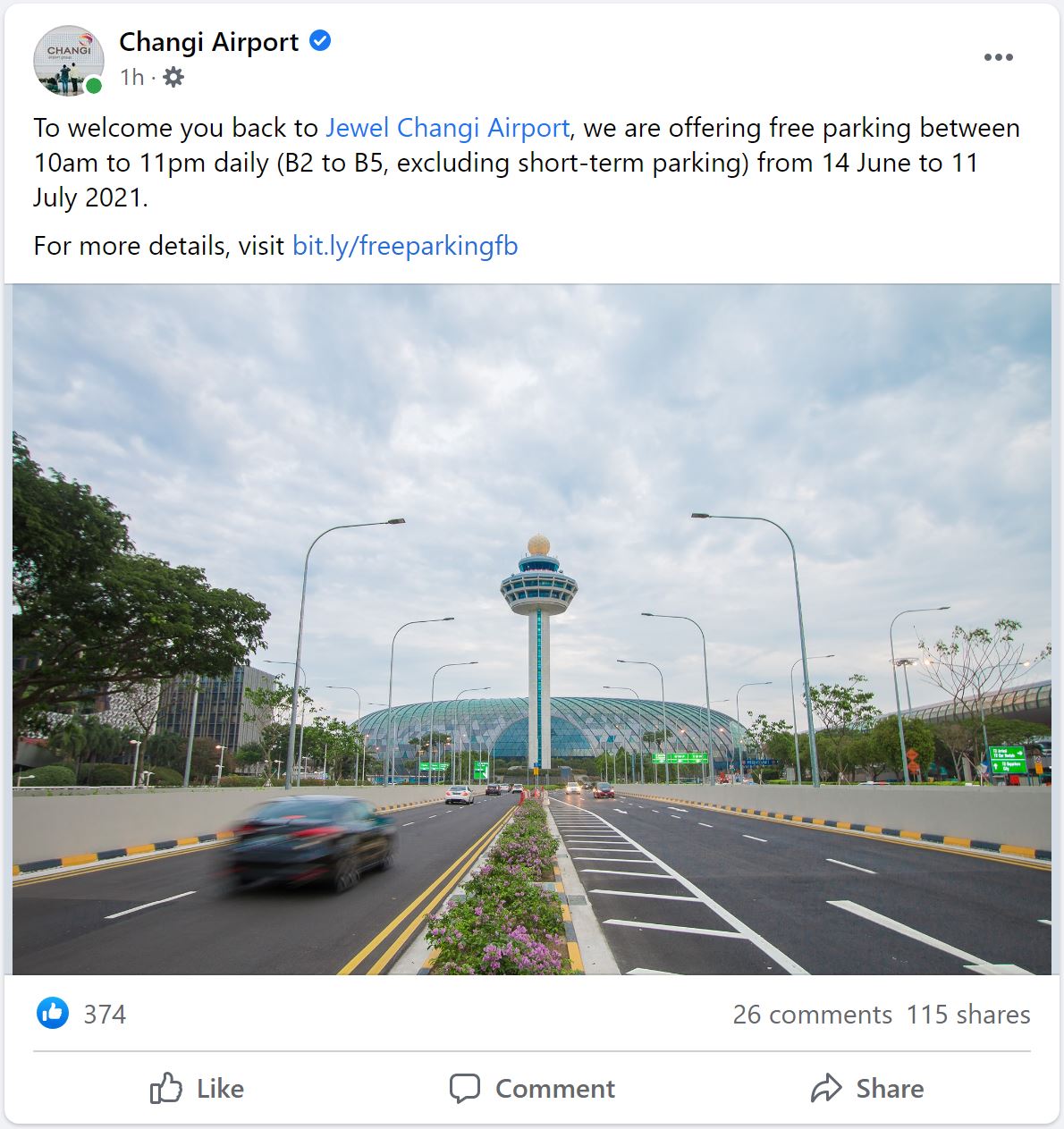 For more information of this promotion, click here.
Terms & Conditions
The Welcome Back Free Parking promotion is valid from 14 June till 11 July 2021, unless otherwise stated.
To qualify for the free parking, drivers must exit the carpark by 11 pm. Vehicles exiting after 11 pm will be charged the full parking fees computed from the time of entry.
Free parking is only valid at Jewel/Terminal 1's carpark from levels B2 to B5 (excluding short-term parking)
Jewel reserves the right to vary the terms and conditions herein (at any time and at its sole discretion) and without prior notice.
Please click here for the full list of Terms and Conditions.