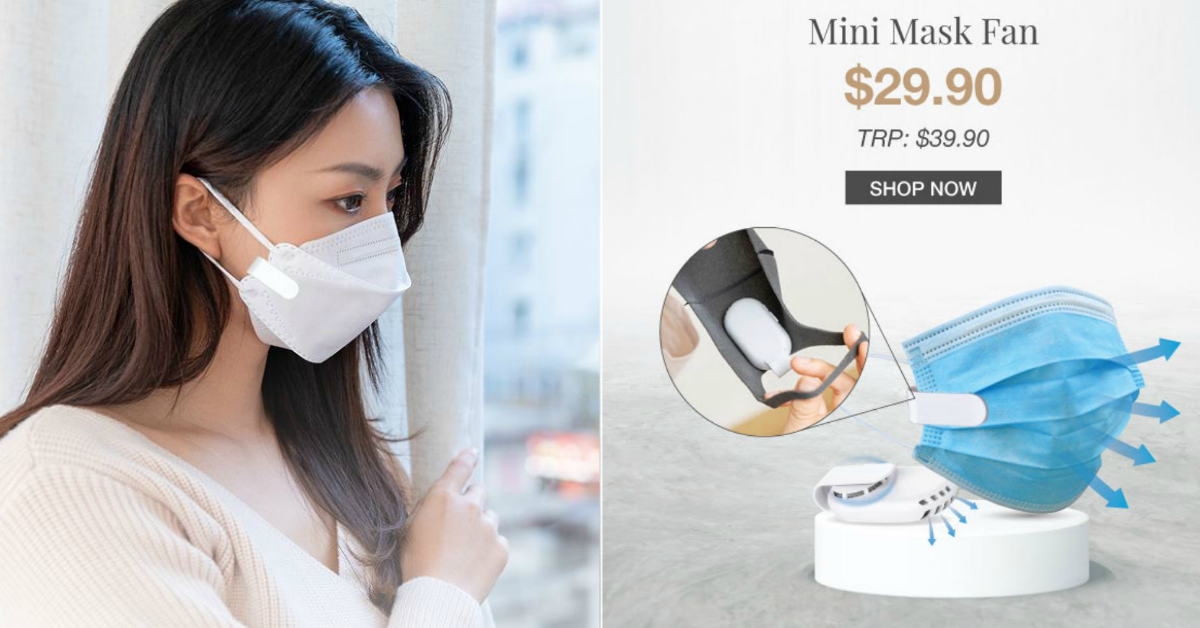 Get an "air-con" inside your mask
IUIGA has launched an attachable fan for face masks that greatly improves ventilation and cooldown your face in our hot and humid climate.
The Mini Mask Fan is said to make breathing easier by exhausting excess carbon dioxide buildup and moisture while keeping you cool. To use, simply clip onto any side of your mask and ensure that the fan is placed under it. It aslo comes with two wind speeds so you can adjust it according to your needs.
Once it runs out of power, you can charge the fan using a power bank, computer or via an adapter.
The fan is currently retailing for S$29.90 on their website.
Click here to buy now.