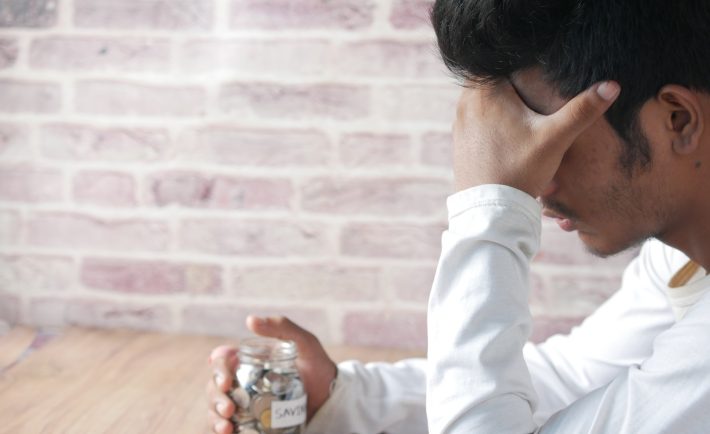 Image Credits: unsplash.com
How do you feel about money? It's a question that often goes unasked, yet our emotions wield significant influence over our financial decisions.
For those struggling with their finances, negative thoughts about money can become a formidable barrier, fostering feelings of frustration and resentment.
But here's the catch: if you hate money, how can you ever expect to have more of it? To change your financial situation, you must first change your mindset. In this article, we will explore effective ways to overcome negative thoughts about money and cultivate healthy financial habits.
#1: CHALLENGE YOUR BELIEFS ABOUT MONEY
Begin by challenging your beliefs. Ask yourself whether your perceptions are grounded in facts or mere assumptions. Are there examples of individuals who have achieved financial success without compromising their values? Challenge the notion that financial prosperity is inherently tied to negative consequences.
#2: SWAP NEGATIVE THOUGHTS WITH POSITIVE AFFIRMATIONS
Swap out self-limiting beliefs with positive affirmations. Instead of saying, "I'm not good with money," embrace a more constructive outlook like, "I am capable of learning how to manage my finances." This shift in language can have a profound impact on your mindset and financial decisions.
#3: ELIMINATE THIS ONE PHRASE
Banish the self-defeating phrase, "I cannot afford this." Perhaps, your parents instilled this phrase in you when you were young. Repeatedly uttering this phrase programs your mind for scarcity. Instead, adopt a more empowering vocabulary. Remember that our words and thoughts shape our lives. As a famous saying goes, "As a man thinks in his heart, so is he."
#4: CHALLENGE THE FEAR OF DESIRING WEALTH
Don't let the fear of being perceived as greedy deter you from striving for financial success. We all desire prosperity in different forms! Desire for wealth does not equate to greed. Understand that money is a tool, and increasing your income does not make you inherently selfish. Embrace the idea that financial stability allows you to contribute positively to your own life and the lives of others.
#5: EMBRACE THE RISK OF LOSING MONEY
Successful businesses often require calculated risks and investments. Overcoming the fear of losing money is crucial to growing your wealth. Instead of letting fear paralyze you, focus on making informed investments. Seek opportunities that align with your financial goals and remember that smart risk-taking can lead to substantial rewards.
#6: ACKNOWLEDGE EVIDENCE OF CONTROL
Shift your perspective by actively seeking evidence that you are in control of your financial situation. Shift from a negative perspective to a more positive one. Celebrate even the smallest victories, as they signify progress.
Transitioning from name-brand to generic cereal to save S$2 is a win. Paying bills on time is a win. Opening a savings account, even without an initial deposit, is a win. Each positive financial action you take reinforces your control over your finances. Transforming your money mindset is essential to achieving financial success. Start today, and watch your financial outlook improve as you cultivate positive thoughts about money.