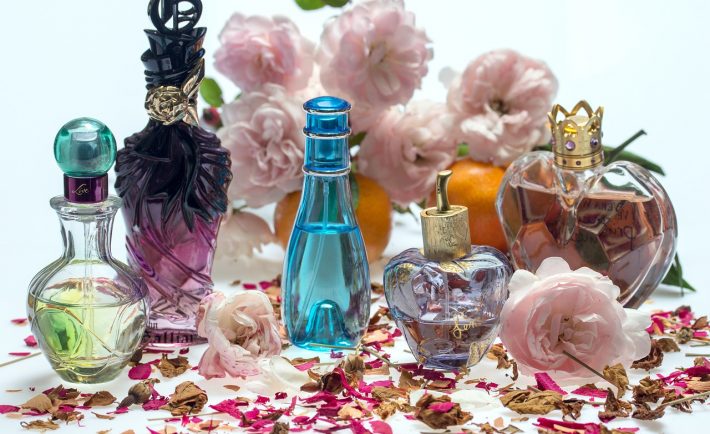 Image Credits: pixabay.com
Whether you are attracted to musky or floral scents, your perfume is your signature. Get the most out of your money by lengthening your perfume's longevity. Here are seven tips to help you in your quest.
1. KNOW WHERE TO SHOP
Saving money starts with shopping for perfume at bargain prices. A list of top places to raid will not be complete without mentioning Mustafa Centre. Mustafa Centre offers an array of product selections. If you are buying fragrances in bulk, go to Level 1. There, you will find different fragrances, household items, books, cosmetics, electronics, shoes, watches, and so much more.
Most people go to Mustafa to shop in bulk due to its competitive prices. This way, they had increased their savings.
Related Article: Perfect Places To Buy The Cheapest Perfume And Other Fragrances In Singapore
2. THRIVE IN THE DARK
Some things thrive in the dark. Extend the privilege of going "incognito" to your fragrance. By storing your perfume in dark and cool places (e.g., inside cabinets or shelves), you are ensuring its longevity. Exposing your products to heat and humidity can break down its components. So, avoid damp or warm places such as your bathroom.
3. FOCUS ON PULSE POINTS
Let me take a quick moment to enlighten you about pulse points. Pulse points highlight the areas where your blood vessels are the closest to the skin. Heat activates the perfume. Thus, the pulse points on your body are the best places to spritz a scent due to the warmth of your blood. Choose two target areas to which you can apply your scent on.
Do not over do it! Personally, I prefer putting some on my wrists and on the back of my knees. The aforementioned warmth shall aid in evaporating the alcoholic carrier that most perfumes come in. Moreover, it will help release the fragrance more effectively.
4. PUT SOME PETROLEUM JELLY
Pure petroleum jelly such as Vaseline seem to be a holy grail for many beauty enthusiasts. It can be used in lash extensions, lip balms, and fragrances. Yes! You read that right. You can make your scent last longer by rubbing this product on your pulse points before spraying a layer of perfume on top. This quick hack will only use a minute of your time.
Perfume gets stronger when put on "oily" skin. It works by trapping moisture of your skin and by trapping the alcohol-based scents.
5. CHOOSE THE WOODSY BASE
Perfumes are made up of notes, which are separated into three layers: top, middle, and base. The top note is the first scent that is activated upon spraying the fragrance. It typically fades away in a minute. Then, the middle or heart note will stay for a longer period of time. When both notes evaporate, the base note shall remain.
For a better staying power, stick to perfumes with woodsy base notes. Scents with citrus base notes tend to disappear the fastest!
6. SPRITZ IT ON YOUR BRUSH
Whether you believe it or not, your hair has the ability to trap scents better than your skin. Spraying some of your signature scent on your hair will help it linger throughout the day. I am not saying that you must directly apply the perfume on your scalp. I, for one, have a sensitive scalp. Instead, you must spray it on your hairbrush and wait for it to dry up.
Comb the smell through your hair strands. Doing this will still distribute the scent evenly and will minimize the contact of alcohol to your scalp.
7. BONUS TIP: STOP RUBBING THE SCENT ON YOUR WRISTS
Rubbing the scent on one's wrists and distributing it on the neck is a typical move that your mother or grandmother employs. Stop doing this! Rubbing your wrists together forces the top notes to break down. The scent will disappear at a faster rate. Please, just let your perfume sit.