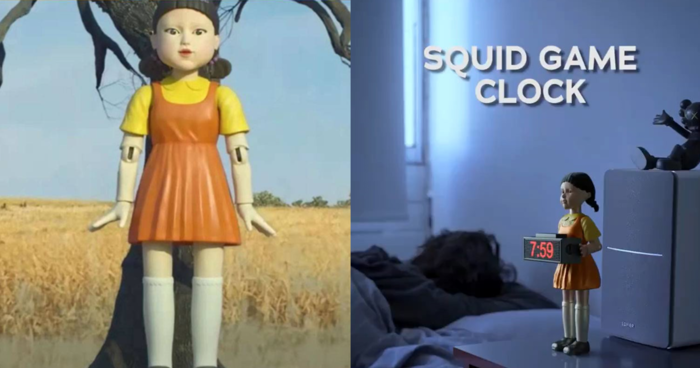 Can't wake up? With this alarm clock you will definitely get up on time
If you have trouble waking up in the morning, the Squid Game alarm clock might be just what you need.
Inspired by the creepy doll in the popular Netflix show, Squid Game, you will definitely scare yourself awake when the doll starts rotating her head and start chanting "mugunghwa kkochi piotsseumnida". Still procrastinating and want a few more minutes to snooze? It will start firing a foam bullet at you to wake you up!
The alarm clock is available for purchase for S$44.99 on shopping platform Shopee.
Click here to buy now.
View this post on Instagram
You will never be late again.