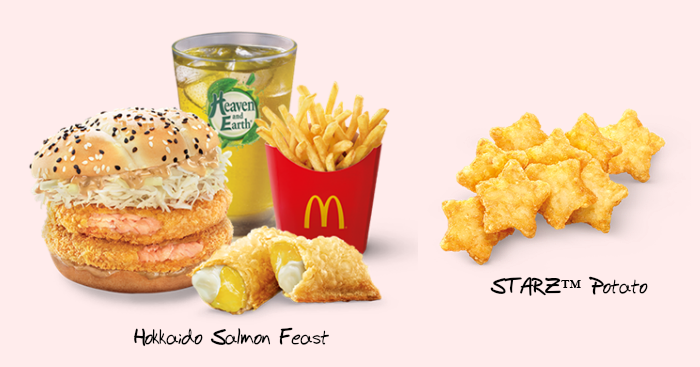 * Update 7 Oct: The article has been amended to correct the date of the availability of the Hokkaido Salmon Burger. It will be available from 8 October instead of 5 October.
Say konnichawa to the returning Hokkaido Salmon Burger
More reasons to dine at McDonald's as the all-time-favourite Hokkaido Salmon Burger makes its return to the menu from 8 October 2020.
The Hokkaido Salmon Burger features a panko-coated salmon sandwiched with white cabbage, sliced onion and roasted sesame mayonnaise.
It will be available in both a Single (from $5.95 a la carte) and a Double (from $7.95 a la carte).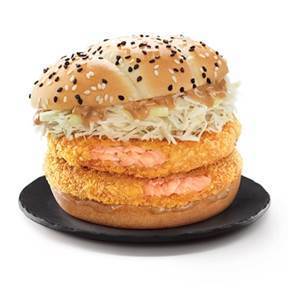 Hokkaido Salmon Burger (Double)
From $7.95 (a la carte)
McDonald's will also introduce the new star-shaped potato treats, STARZ™ Potato, in their menu. It is available from $2.20 a la carte. Definitely worth a try if you want to try something other than the usual fries.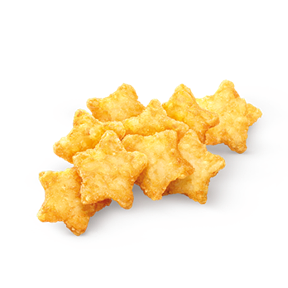 STARZ™ Potato (9pc)
From $2.20
You can also enjoy a Yuzu Cream Cheese Pie from $1.50.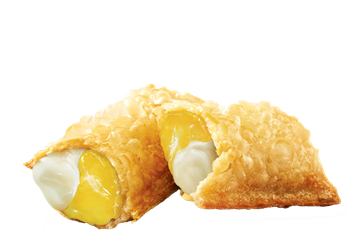 Yuzu Cream Cheese Pie
From $1.50
Feast into the all-in-one Hokkaido Salmon Feast and it has everything you wanted including your favourite french fries, Yuzu Cream Cheese Pie and Green Tea.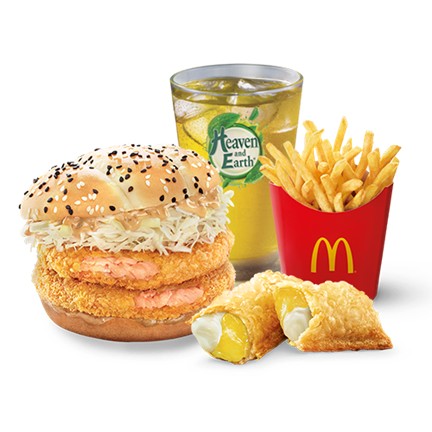 Hokkaido Salmon Feast (Double)
From $11.40
The Hokkaido Salmon Feast is available from $11.40 for the Double and from $9.40 for the Single at all restaurants, and via McDelivery® and GrabFood.
Read Also:
Hershey's McFlurry Will Be Available At McDonald's S'pore From 5 Oct 2020
---