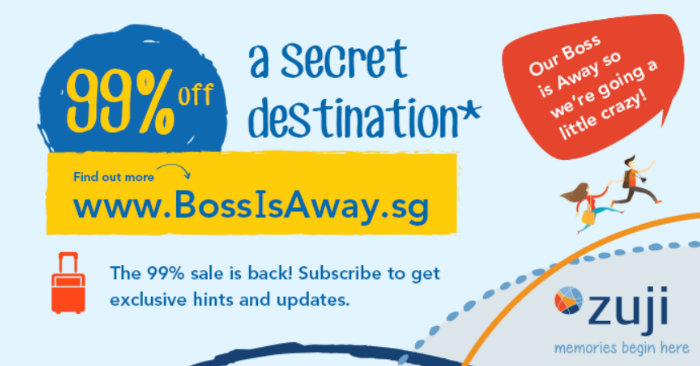 You could be on the next flight to a HOT destination soon.
Back by popular demand, ZUJI will be bringing back their "Boss is Away" Sale.
When their boss is away, the bold and brazen staffs at ZUJI will let you enjoy 99% off a secret destination for only one day. This destination is a food haven, and you'd not want to miss the chance to snag this deal!
Previous sale features flights to Bangkok, Bali, Ho Chi Minh and Phuket. What's next?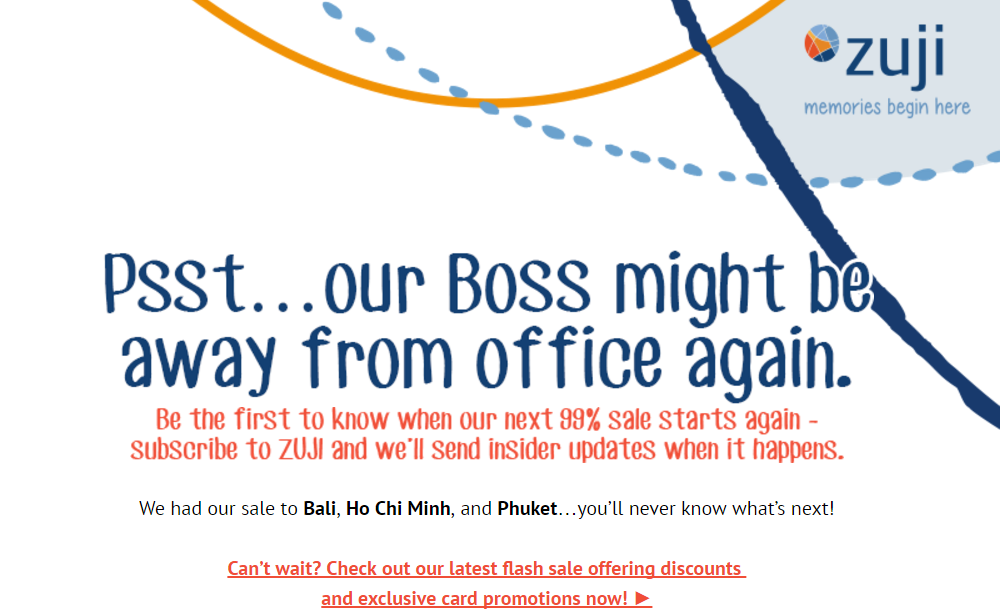 Subscribe to ZUJI's newsletter and be the first to find out!