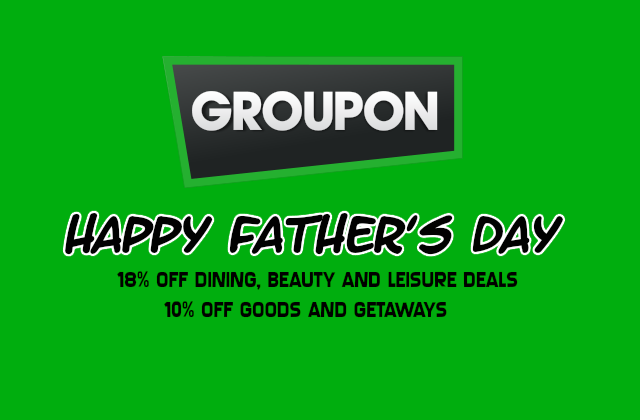 This month, we will celebrate Father's Day to show appreciation to our champion father.
If you are still clueless on what to get on Father's Day, check out Groupon to see if there is any gift ideas.
Whether you are looking to treat your father to a sumptuous meal or get him the latest gadget, Groupon give you a reason to do so with their Father's Day Promotion where you can get up to 18% off deals on their site.
Use the promo code "HERODAD" on checkout and enjoy additional 18% off dining, beauty and leisure deals or 10% off for goods and getaways.

Any man can be a father, but it takes someone special to be a Dad.
Here we picked a few items which may be a perfect gift to your dad.
1. Kindle Paperwhite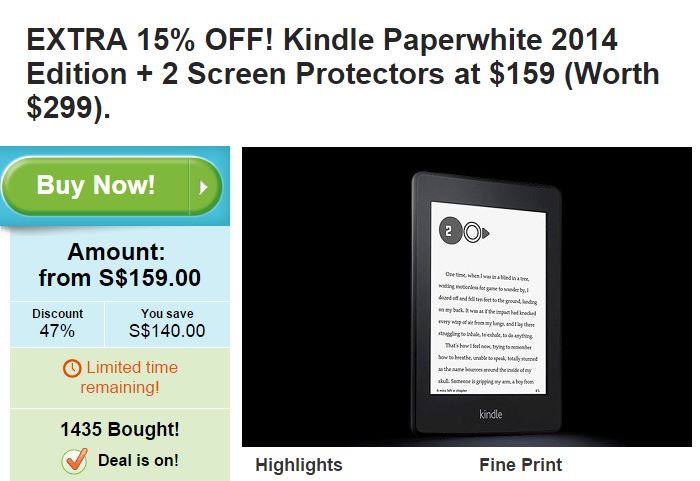 Your dad might own a mobile phone or tablet, but for the best reading experience, a Kindle device is the perfect gadget for your father who love to read. There is no glare under bright sunlight and it won't tire the eyes easily. It is also very portable and light where your father can read the latest e-book on the go!
The 2014 edition is now available at Groupon at $159 which comes with 2 Screen Protectors. (U.P $299)
Purchase it here: EXTRA 15% OFF! Kindle Paperwhite 2014 Edition + 2 Screen Protectors at $159 (Worth $299)
2. Bluetooth Smart Watch U8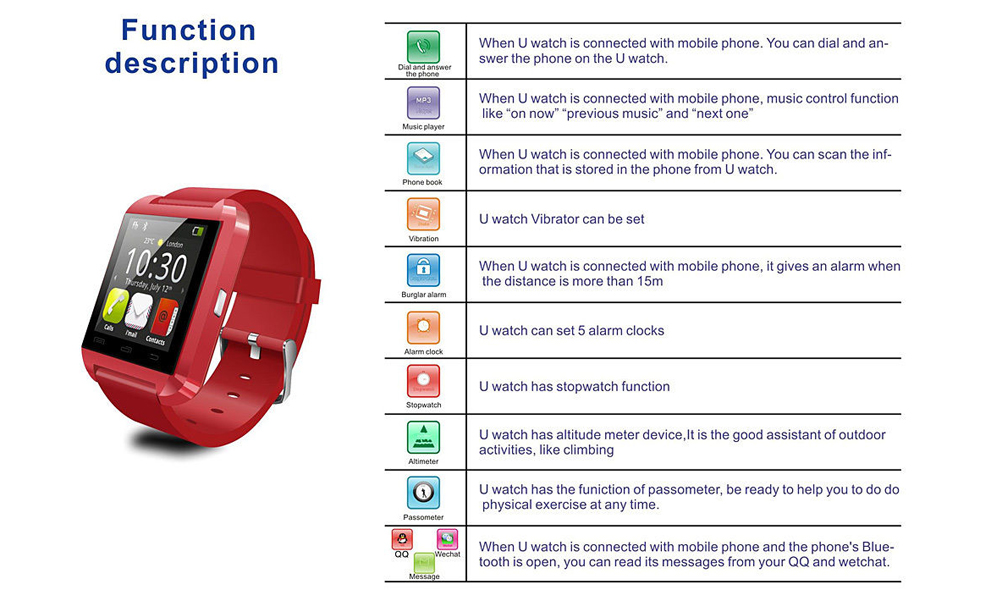 Your tech Dad will love the Bluetooth Smart Watch with the many functions they he can take advantage of. Your dad can now answer a phone call on his watch while driving which keep him safe without violating the traffic rules. It also can be used as a running device as it has a passometer function that measure running distance, speed and time. It only costs $39 for either the red, black or white version.
Purchase it here: Bluetooth Smart Watch U8 for iOS & Android at $39 (Worth $89.90). 3 Colours + Set Option with Powerbank Available.
3. Shoe Shine Boy Shoe Shining Brush Set

Every guys will know it — the agony of polishing a boots during their army days. With the Shoe Shine Boy's Shoe Shining Brush Set, your dad can polish his shoes without any sweat! It is easy and convenient to use with a push of a button without getting his fingers dirty. This thoughtful gift is available at $33.90 on Groupon. (Save $91.10)
Purchase it here: Shoe Shine Boy Shoe Shining Brush Set at $33.90 (Worth $125). Options with Extra Pads Available.
4. Super Slim Powerbank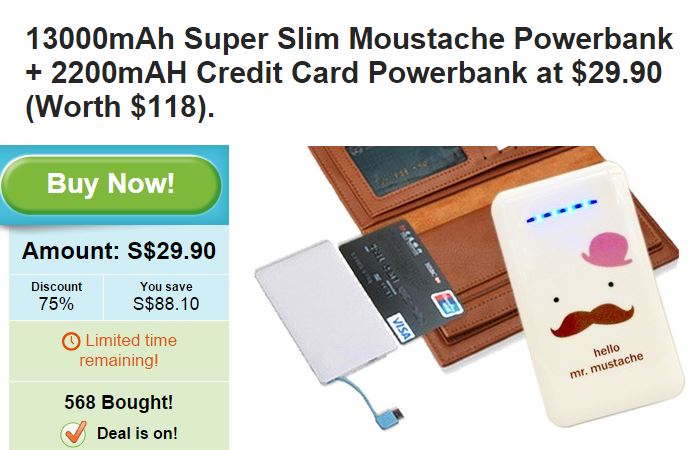 This ergonomically designed Powerbank packs 13000mAh (or 2200mAH for the Credit Card PB) juice in its slim structure. Ideal gift for your father who is always on the go and phone charging might be difficult. No more uncontactable dad with the Super Slim Powerbank that he can even slot it in his wallet!
Purchase it here: 13000mAh Super Slim Moustache Powerbank + 2200mAH Credit Card Powerbank at $29.90 (Worth $118).
5. Dunhill Wallet with Card Holder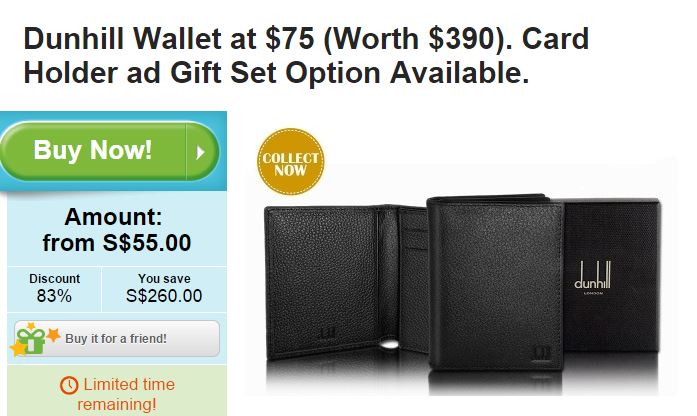 Let's admit it. When was the last time your dad change his wallet? It's time to replace his old worn out wallet with a branded one from Dunhill. A Dunhill wallet exude masculinity and confidence when your hero dad is carrying it.
Purchase it here: Dunhill Wallet at $75 (Worth $390). Card Holder ad Gift Set Option Available.
6. A treat at Outback Steakhouse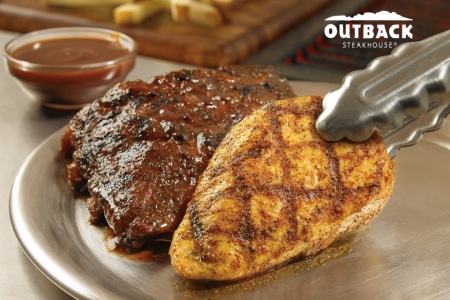 So your dad has everything? Then treat him to the mouthwatering meal at Outback Steakhouse. It serves the best ribs and steaks in Australia and you can save up to 54% (+18% if you use the promo code) on Groupon. There is also an option for you to purchase the voucher for 2 and 4 persons.
Purchase it here: $19.90 for Ribs / Steak / Chicken at Outback Steakhouse for 1 (worth $43.20) at 2 Locations. More Options Available
7. Buffet Dinner at Orchard Hotel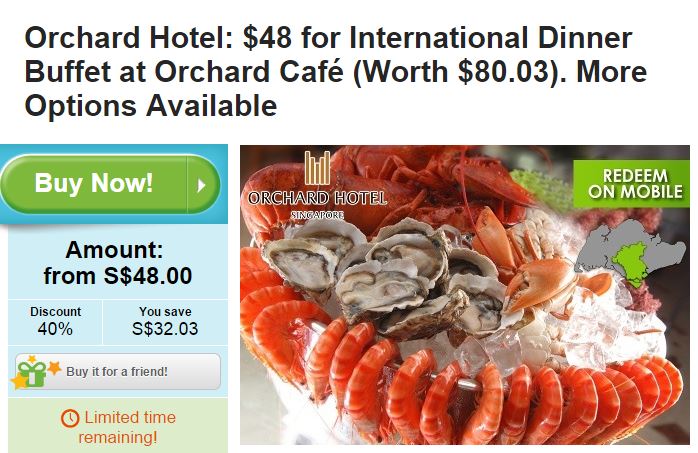 Celebrate Father's Day with a buffet at Orchard Hotel and for just $48, you can feast into the wide spread of intercontinental delights. Hightlight on its menu include boston lobers, fresh oysters, roast Austrian beef and lamb rack.
View the menu here: http://bit.ly/1Ezifxb
Purchase it here: Orchard Hotel: $48 For International Dinner Buffet At Orchard Café (Worth $80.03). More Options Available
So what are you waiting for? Check out Groupon during this period 2 – 4 June 2015 and bag a bargain deal.