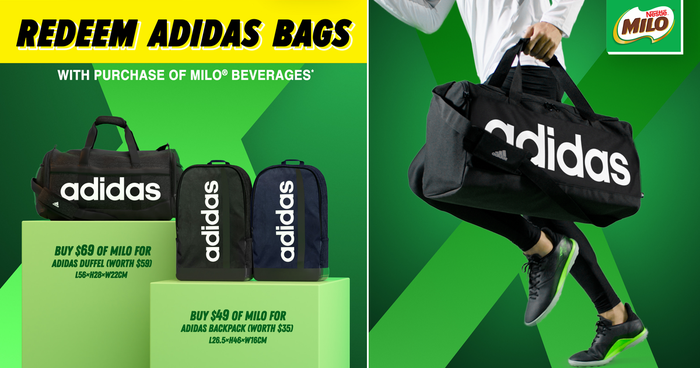 If you're looking to stay hydrated and energized throughout the day, MILO® beverages are a great choice. And now, for a limited time, you can score a free Adidas bag with your purchase of Milo products!
This promotion is a fantastic opportunity to stock up on your favorite Milo drinks while getting a stylish and practical bag for free.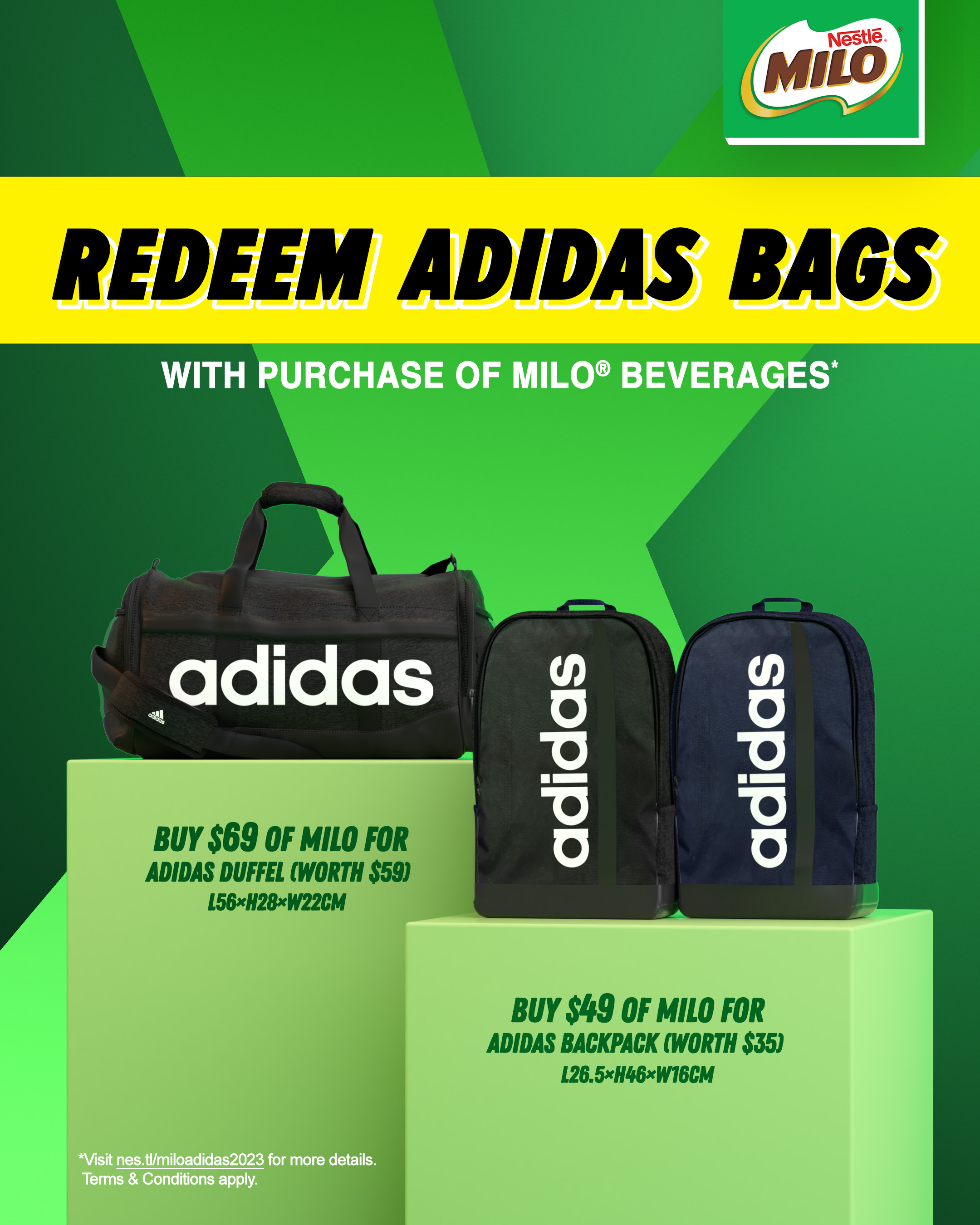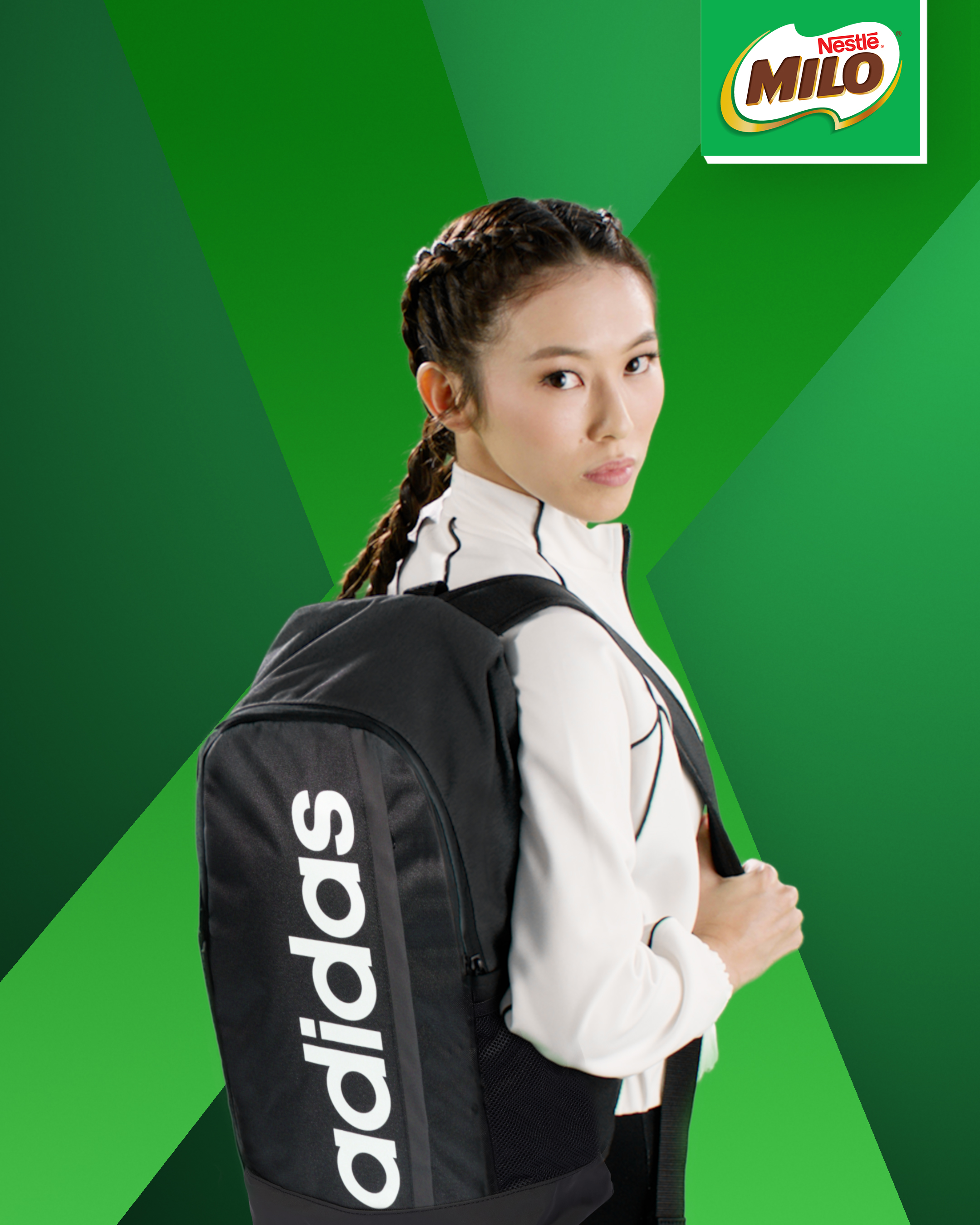 From 16 February to 12 March 2023, redeem an Adidas backpack (Black/Navy) (worth S$35) with every purchase of S$49 of MILO® Powder and MILO® Ready to Drink (RTD). Additionally, get an Adidas duffel bag (worth S$59) with every purchase of S$69 of MILO®Powder and MILO® RTD.
Bring the original receipt to the roadshows. Find out where and when to redeem at www.nes.tl/miloadidas2023 or MILO®'s Facebook and Instagram pages.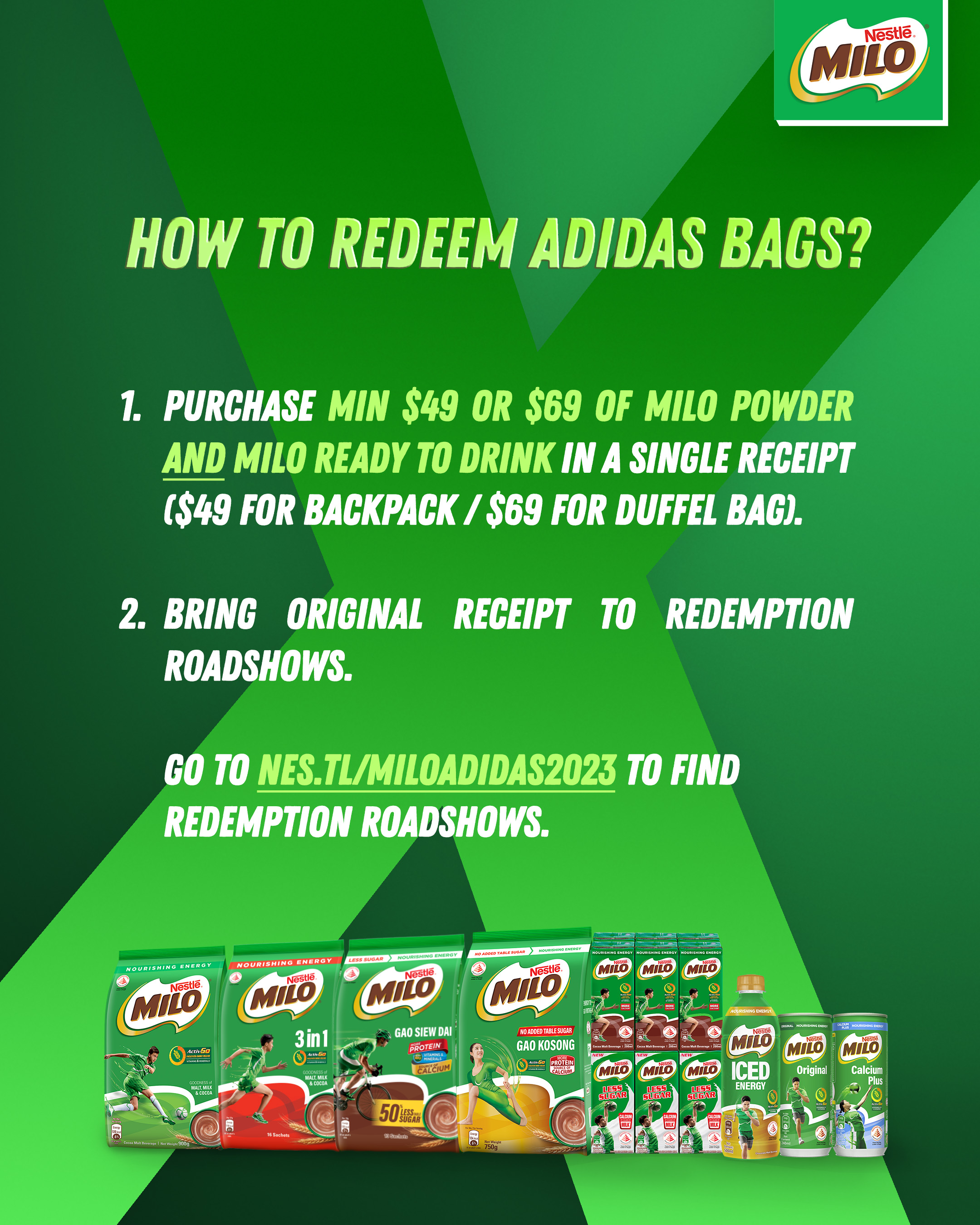 this exciting offer will be applicable to Cold Storage, FairPrice, Giant, and Sheng Siong, with redemptions available at selected stores. The top-quality sports bags will be given first-come-first-serve. Online shoppers can get in on the redemptions too.
Image credits: Nestlé Singapore