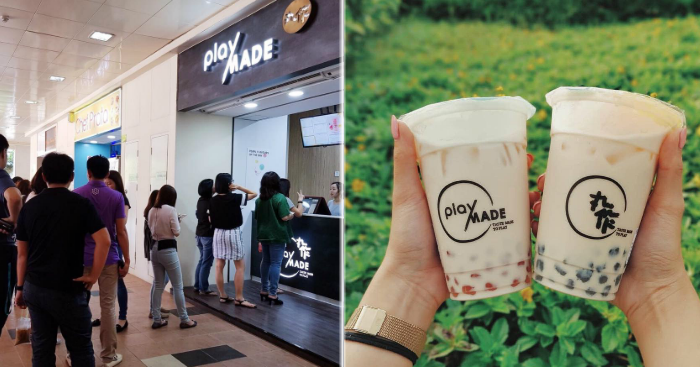 Image: Playmade SG's Facebook
Playmade has collaborated with Love Beauty And Planet SG to give away free bubble tea.
Love Beauty and Planet was started by a group of like-minded people who believe that looking good and doing good should go hand-in-hand. They sell beauty products with organic and sustainable ingredients sourced from places all over the world. Their bottles is made from 100% recycled materials and are recyclable, so as to reduce their carbon footprint.
This Earth Day, they want to celebrate with a small act of love for the planet.
Simply bring your own cup and get a free drink* on them on 22nd April. #smallactsoflove
Check out their announcement below:
*Limited to 1st 500 cups per Playmade outlet on 22nd April only. Drink is M size, inclusive of 1 choice of topping. Select from this list: Singapore Milk Tea, Wintermelon Milk Tea, Taiwan Milk Tea, Honey Green Tea, Chrysanthemum Tea. Playmade outlets: Ang Mo Kio, Nex, Waterway Point, Depot and Tampines
Locate their stores here.