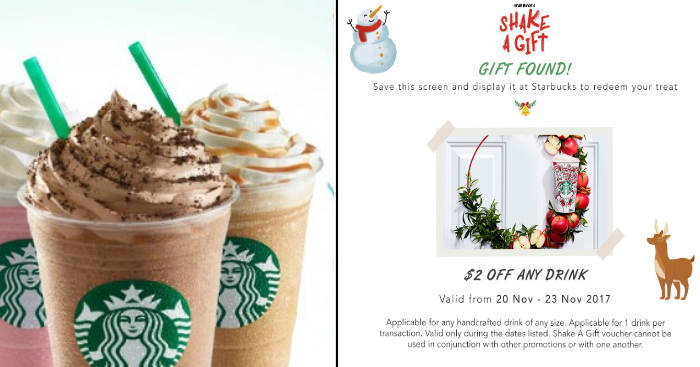 Heading to Starbucks? 
Here's a tip to enjoy $2 off your beverages from now till 23 November 2017.
Starbucks has launched an online flash game, "Shake a Gift", to let fans win treats during this festive season.
Simply shake the snow globe daily to win prizes such as $2 off any beverages, 10% off Starbucks merchandises, Buy-2-get-1-free drinks and more. Flash the image to redeem the treats.
Shake now: bit.ly/shakeagift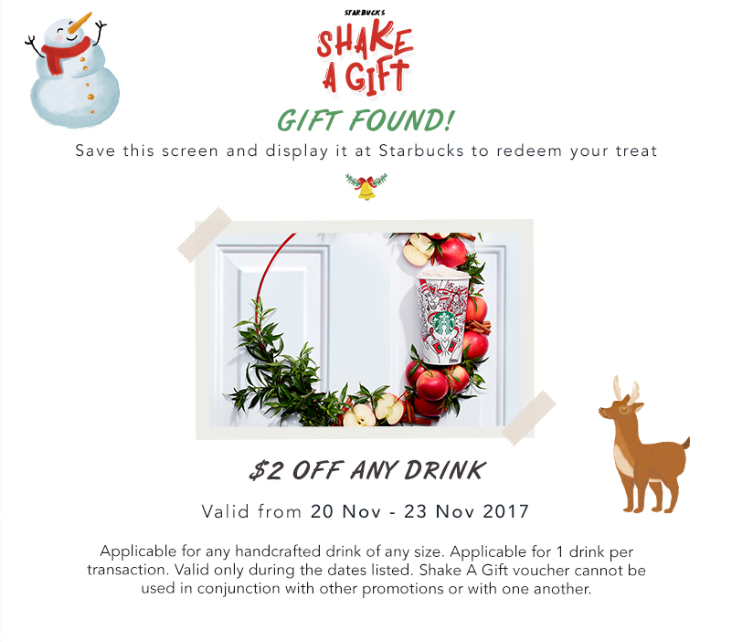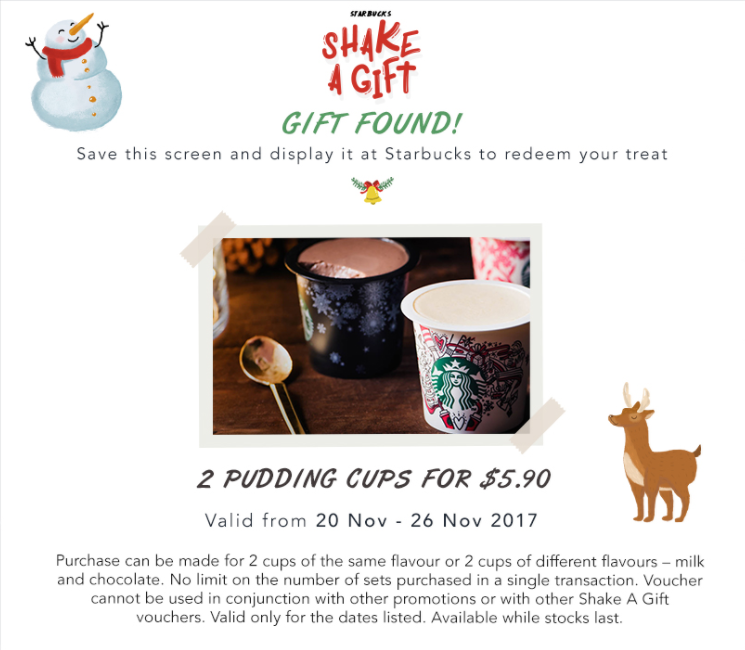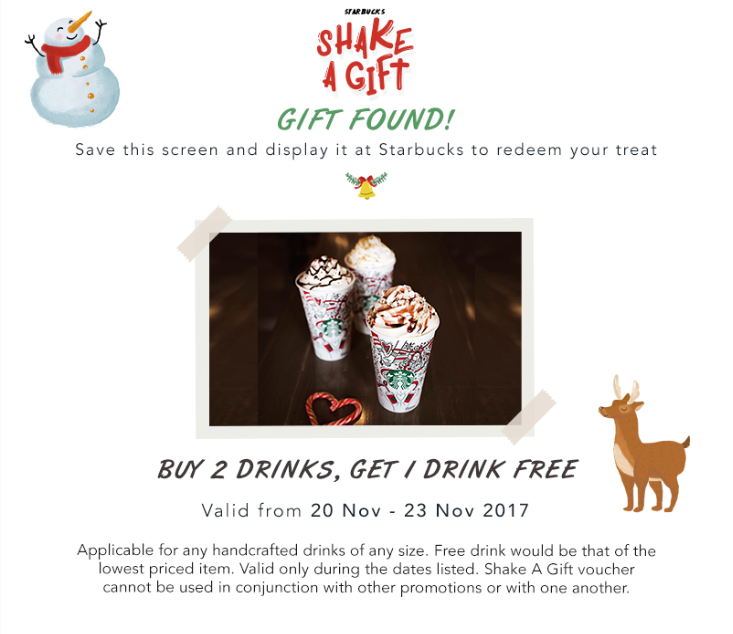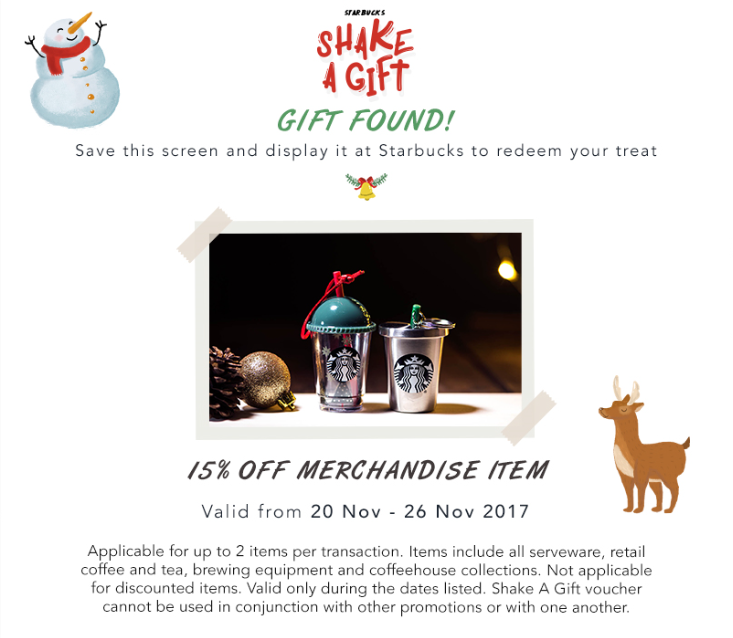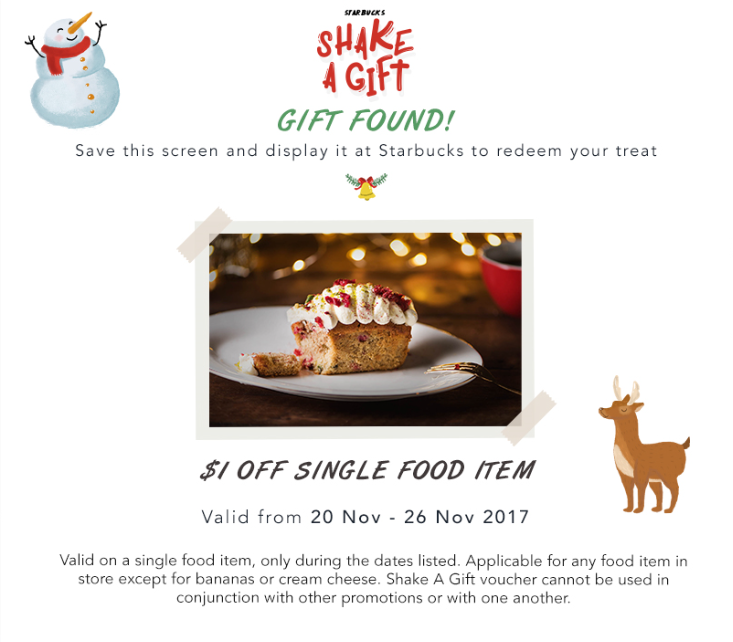 Share this news with someone you care and let them save on their visit to Starbucks!