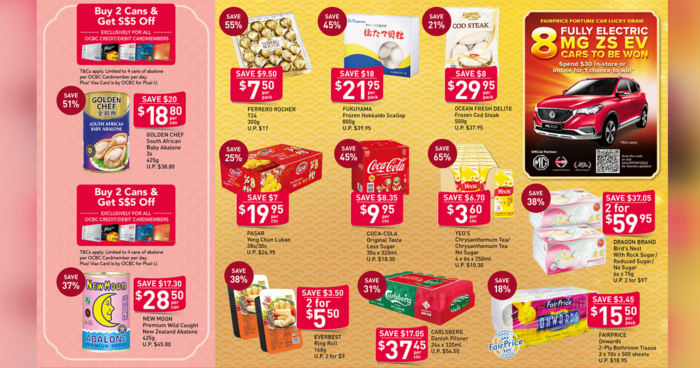 Crazy deals at FairPrice today
Haven't done your CNY shopping? Today is the day you want to go all out. FairPrice has unveiled a slew of mind-blowing one-day-only offers that is probably the cheapest in Singapore.
Bring your trolley and shopping bags to snag all these deals while you can.
Here's what you can expect:
1. New Moon NZ Abalone – $28.50 per can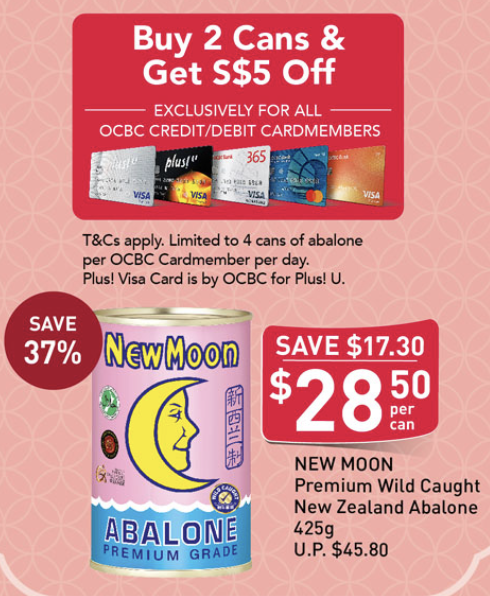 $28.50 is a good price for New Moon NZ Abalone. It is even better when you can get an additional $5 off when you pay with an OCBC Credit/Debit Card. Each can of abalone works out to be only $26 after discount. Cheapest we have seen so far.
2. Carlsberg Beer 24s Carton – $37.45 per carton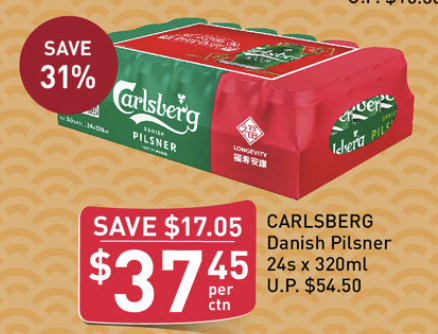 This is another deal you don't want to miss. A carton of Carlsberg beer seldom go less than $40 so when you can get it at $37.45 you know it is a good deal. Each can of beer only costs you $1.56. Super cheap right?
3. Frozen Hokkaido Scallop $21.95 per pack
Considered as one of the steamboat essential, a box of large chunky frozen Hokkaido scallops is discounted to $21.95 per pack. The usual price for this brand of Hokkaido Scallops could set you back at $39.95, so that's almost half price – a good deal we must say.
4. Coca-Cola 30s x 320ml $9.95 per carton
Fancy paying 33 cents for a can of Coke? That's right. You can get a carton of 30s Coca-Cola for only $9.95 today.  The usual price is $18.30.
5. YEO'S Chrysanthemum Tea
Offer your guests a packet of Chrysanthemum Tea for 15 cents a pack. This no frills beverage will be friendly for your pocket and a carton costs you less than a cup of bubble tea.
6. Ferrero Rocher Chocolate T24 – $7.50 per pack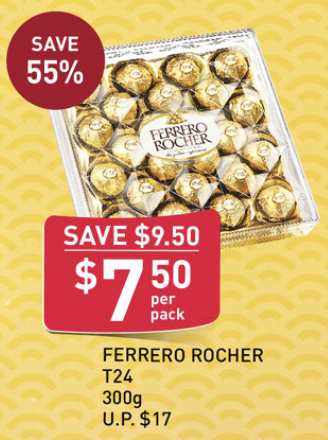 The chocolates will come in handy when your guests bring their kids along. Selling at $7.50 per pack, you get it at more than half price during this festive period. The usual price is $17.
Check out some of the other offers below: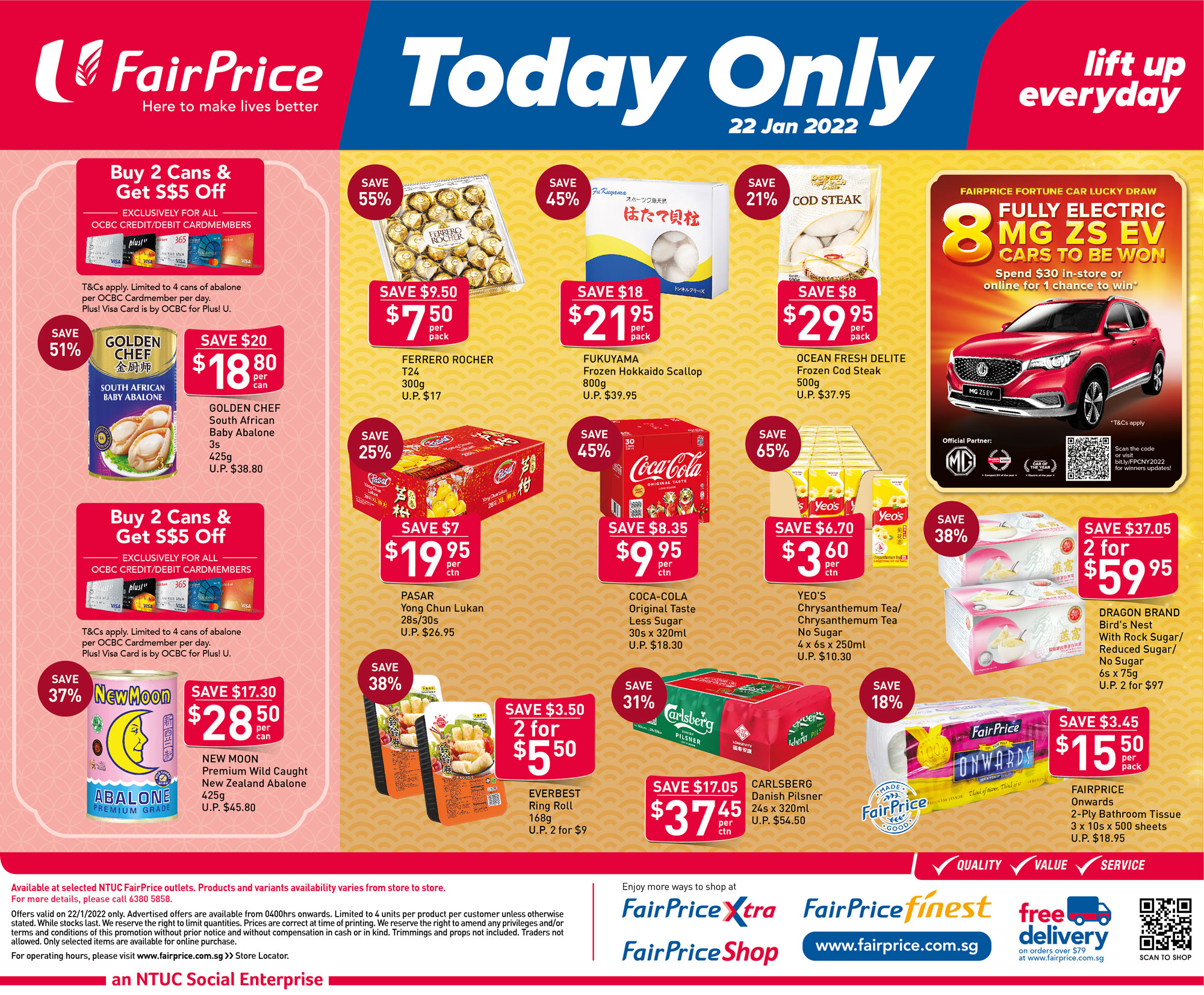 Need more reasons to shop? Psst.. you get a $8 return voucher when you make a minimum spend of $80 at FairPrice from 21-23 January 2022! The voucher can be used from 1 – 16 Feb 2022 with min. $38 spend in a single receipt. How good is that?!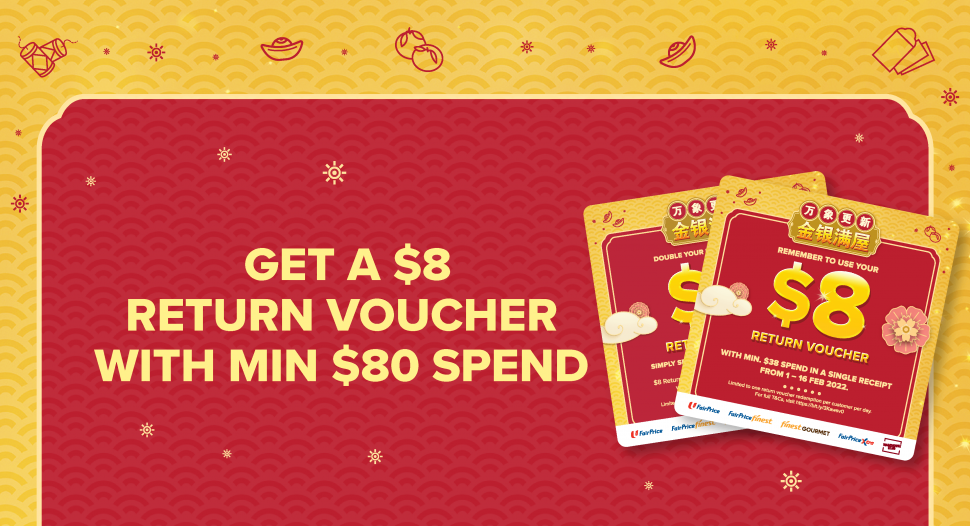 We're rushing down to FairPrice after posting this.