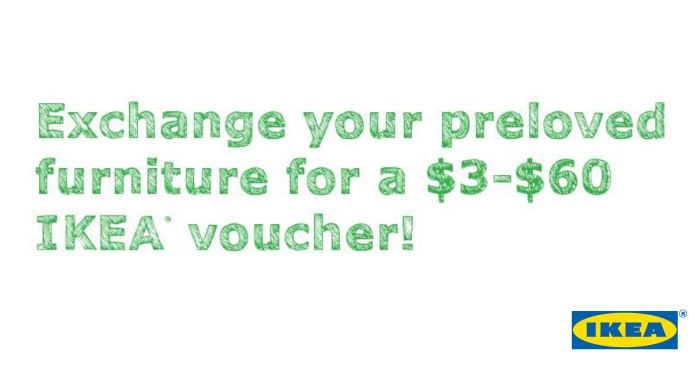 IKEA Furniture Take-Back Initiative
In line with their sustainability objectives, IKEA Singapore will be introducing its pilot trial 'Take-Back Programme', allowing customers an option to exchange their pre-loved fully assembled furniture for IKEA cash vouchers of between $3 and $60 in value.
The programme will take place only at the IKEA Tampines store from 13 July to 6 August 2017 and both IKEA and non-IKEA furniture will be accepted.
The cash vouchers can be used for purchase of home furnishing products at the IKEA Tampines store only, valid until 30 November 2017.
Collected IKEA and non-IKEA furniture will then be assessed and either given to second hand furniture shops, disassembled and recycled in an environmentally responsible way or resold at the AS-IS area for no profit.
For more information, click here.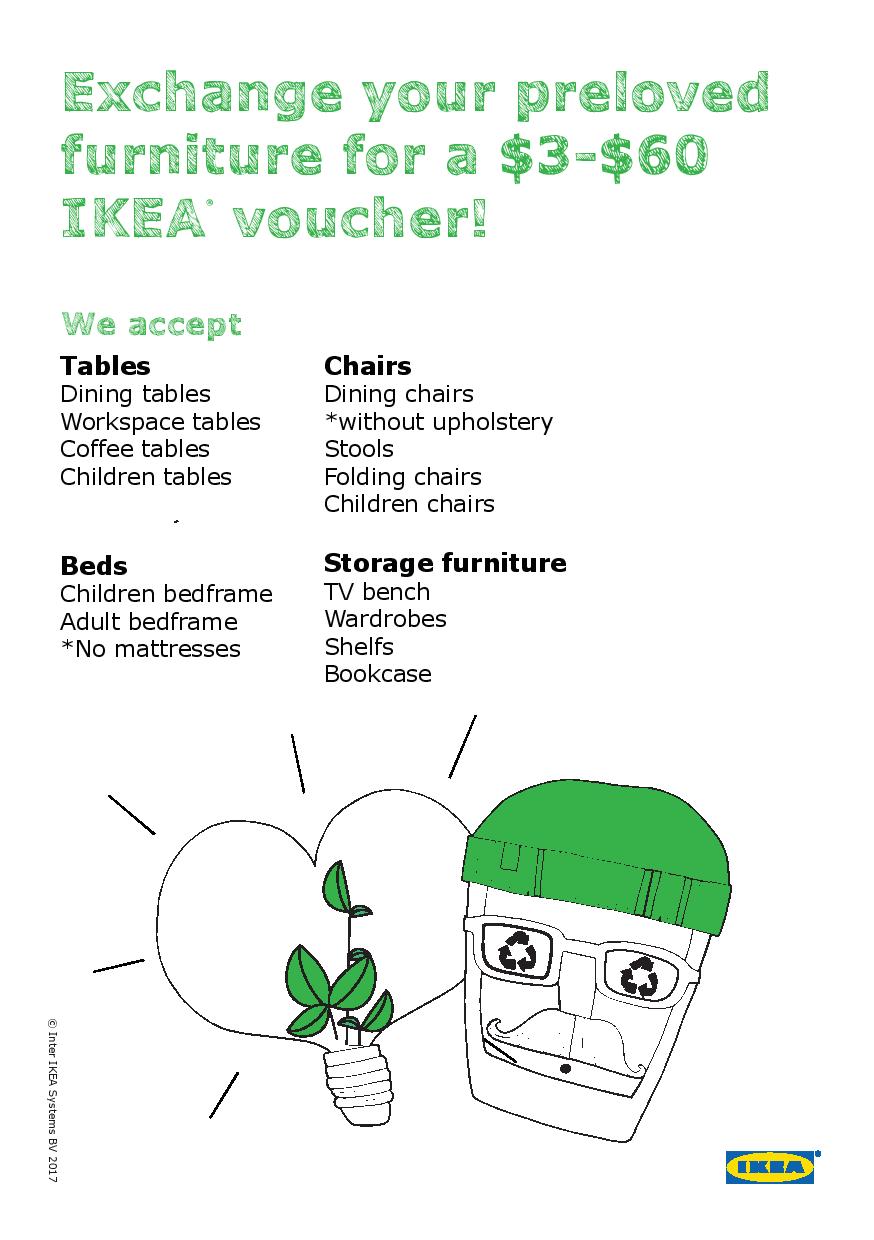 Share this news with your friends and loved ones!