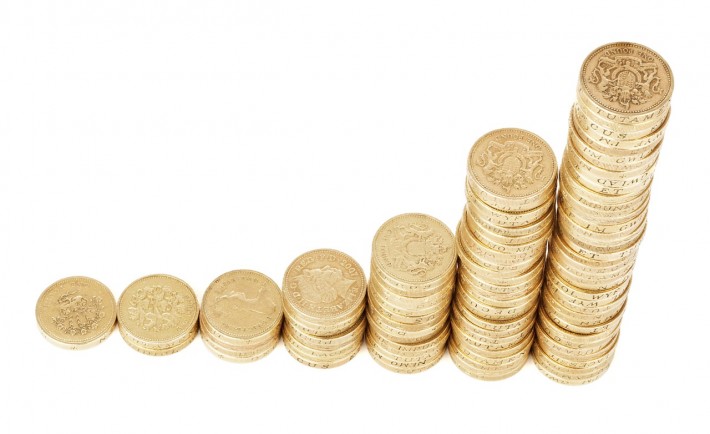 Image Credits: pixabay.com (License: CC0 Public Domain)
As an investor, the longer you keep your money on the account, the more you will make out of it. Elevation of your wealth each year is possible because of COMPOUND INTEREST.
With Compound Interest, you will not only earn interest on your principal deposit but also on any interest that is credited to your account. It helps your money to grow at an accelerating rate!
To better understand the concept, here is an illustration:
Say you invested S$50,000 to an account with a 5% interest per year. With the gains you made from compounding, how much would you earn in 3 years?
Year 1: S$50,000+ (S$50,000 x 5%) = S$52,500
Year 2: S$52,500+ (S$52,500 x 5%) = S$55,125
Year 3: S$55,125+ (S$55,125 x 5%) = S$57,881.25
Compounding adds up faster than you may think. As you can see, you earned S$7,881.25 in just three years!
Aside from its definition, here are some things you really need to know about Compound Interest:
1. TIME IS OF THE ESSENCE
The longer you keep your money invested, the greater the rate at which your initial investment produces returns. This is why it is advantageous if you started young. And if your "younger years" passed, the next best thing is to start now.
Calculate the possibilities of your accumulated wealth through a Compound Interest Calculator that is available here.
2. PEOPLE FROM ALL WALKS OF LIFE CAN BENEFIT FROM IT
You do not need to be as financially literate as the people on Wall Street or as rich as Bill Gates because almost any investment will earn a Compound Interest if you leave your account untouched. The same principle and rules apply whether you invested S$1,000 or S$1,000,000.
3. TAKE CALCULATED RISKS
Yes! Compounding is powerful in almost all the circumstances but, you must not fall into the temptation of getting higher returns through higher risks. Unless you know what you are doing, taking on the higher risks can potentially lead to a chain of bad decisions from now until you retire. It is important to take well-informed and calculated risks to prevent destroying everything you once built.
4. PATIENCE IS TRULY IMPORTANT
Compound Interest requires you to sacrifice today to obtain its benefits tomorrow. It only works if you allotted time and effort in growing investment. The results may seem small at first but, you must persevere.
Certainly, its future rewards are greater than the sacrifice.