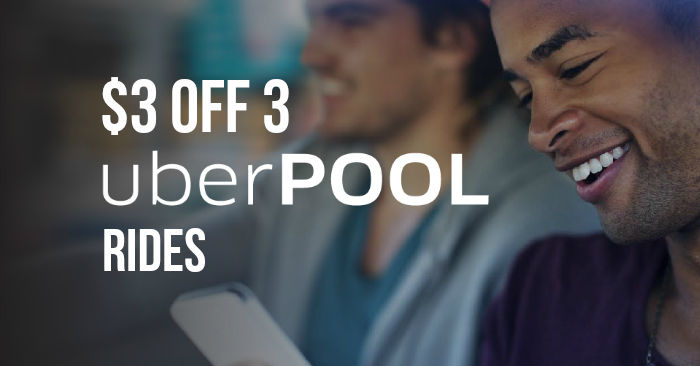 Doing your visiting this festive season?
Go out to meet your loved ones without worrying about the cost!
Here's a $3 OFF promo code if you are sharing your rides for the next few days!
Enjoy $3 off 3 UberPOOL rides when you enter the promo code "3LESS" on your booking app.
Valid for rides from 6am – 12am daily, from 27 – 30 January 2017.
Limited redemptions available.
Discount will be reflected on your receipt after the trip.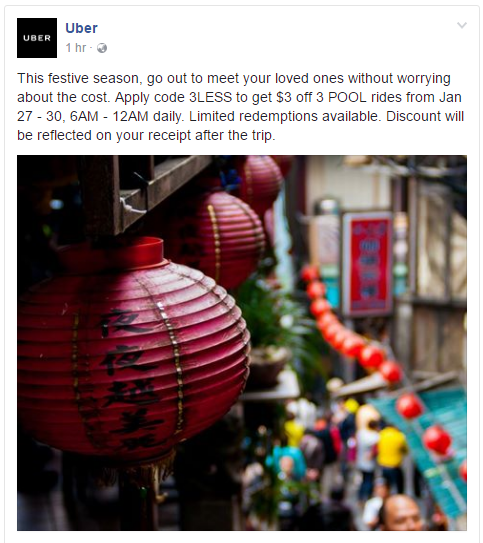 Share this promo code with your friends and let them save on their rides!