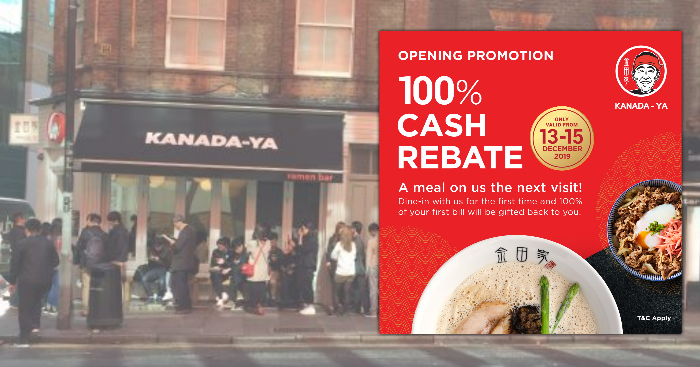 Kanada-Ya, popular ramen chain with snaking queues in both London and Japan is set to officially launch in Singapore on 13 December, with its first outlet at Paya Lebar Quarter Mall.
In celebration of the opening of it's first outlet in Singapore, Kanada-Ya will be offering 100% cash rebate for your first meal via the Kanada-Ya app.
Enjoy the cash rebate with no minimum spend and no cap.
Available from 13 to 15 December 2019 only!
Terms and conditions apply.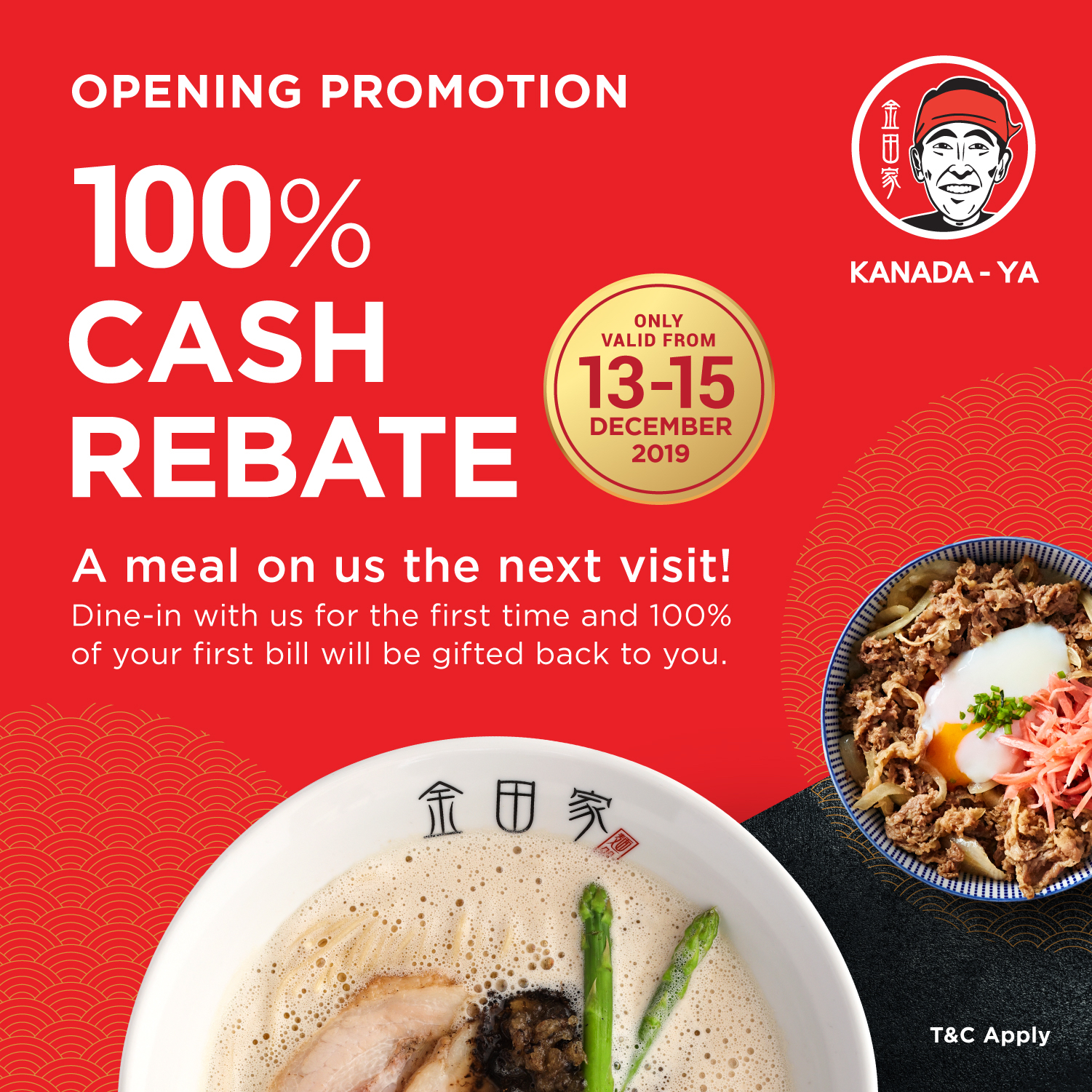 Address: 10 Paya Lebar Road #03-30, Paya Lebar Quarter Mall Singapore 409057
Operating Hours: Monday to Sunday from 11am – 10pm
Facebook: @kanadaya.sg www.facebook.com/kanadaya.sg/
Instagram: @kanadaya.sg www.instagram.com/kanadaya.sg/
---
About Kanada-Ya
Established in 2009 in the small town of Yukuhashi, Fukuoka, Japan, which is also Mr Kanada's hometown – Kanada-Ya has since expanded to 13 outlets worldwide- 2 in Japan, 3 in London, 6 in Hong Kong, 1 in Barcelona, and now to Singapore. Voted the number one ramen in London with numerous other accolades under their belt, Kanada-Ya's story began when a chapter closed in Mr. Kanada's life. A former professional keirin racer, brake-free bicycle racing was Mr. Kanada life until, a serious shoulder injury ended his sports career. Not succumbing to defeat, he went on to pursue the next thing he loved – ramen! A self-taught chef, Mr. Kanada's breakthrough tonkotsu ramen came over a year later, after multiple experiments on pots full of broth, to what we get to delight in today at Kanada-Ya!