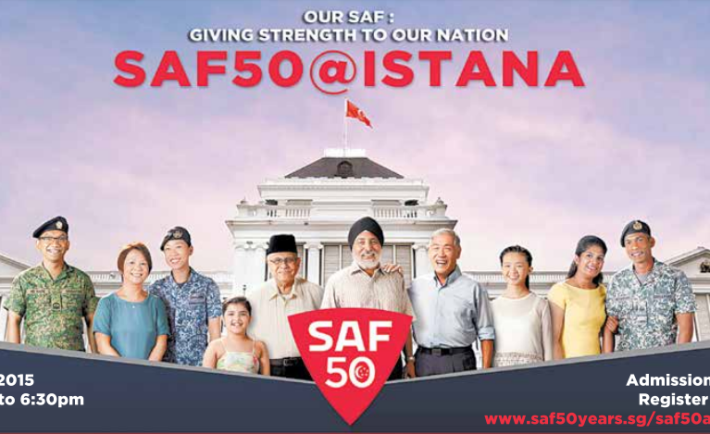 Ever wonder how the Istana looks like behind the wall guarded by the Ceremonial Guards and Policemen?
The Istana is opened to the public five times in a year on special occasions such as Chinese New Year, Hari Raya Puasa, Deepavali, Labour Day and National Day.
Now, make that six as we prepare to celebrate the Golden Jubilee of Singapore.
On 26th July 2015, celebrate SAF50 at Istana to pay tribute to our SAF Personnel and 50 years of independence and formation of the Singapore Armed Forces.
Admission is free and is registration is opened to Singapore Citizens and Permanent Residents only.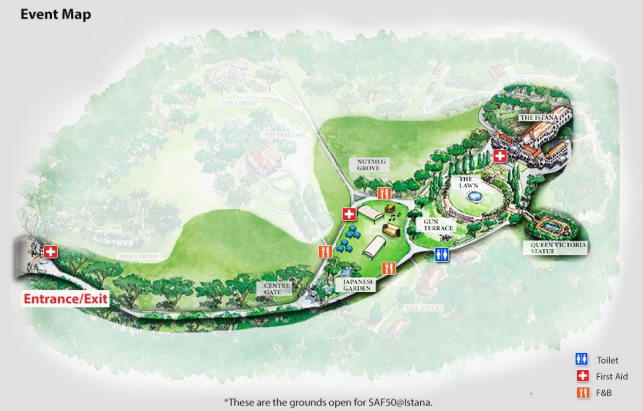 There are exciting activities lined up for you and your family. Look forward to event highlights such as live performances, kids' activity area or visit the museum exhibit of the history of SAF.

You will need to register your interest with your NRIC and you can bring up to 5 guests to the event.
For more info and registration of interest, visit MINDEF's website here.
For any enquiries, please contact [email protected]
Source: MINDEF