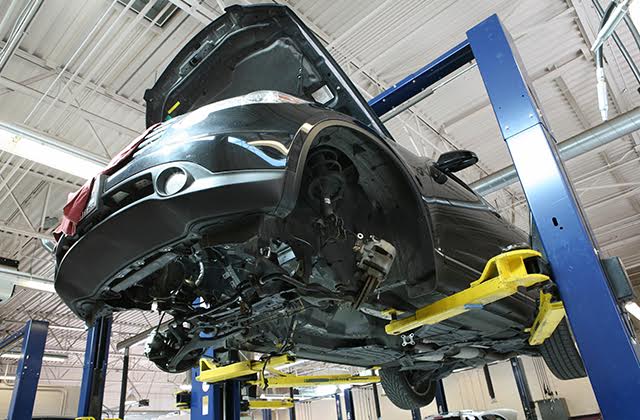 Buying and maintaining a car in Singapore is very expensive. In addition to fuel, road tax and insurance, cars require regular servicing and maintenance to function smoothly and avoid breaking down, which will lead to hefty repair bills.
Even with a new car, preventive maintenance is necessary to keep the vehicle at tip-top condition.
Car Servicing One-Stop Portal
Fortunately, CarCare.sg, Singapore's first car-servicing portal, seamlessly connects both drivers and car workshops from all across the island.

If you are looking for affordable and reliable car servicing, CarCare.sg partners only with reputable workshops (each workshop is personally assessed and vetted).
All pricing is transparent and you can rest assured you'll get your dollar's worth when servicing, maintaining or accessorising your car – no additional fees are charged for using CarCare.sg (your only bills are your workshop bills). Best of all, CarCare.sg's encrypted transaction system protects both workshop and customer.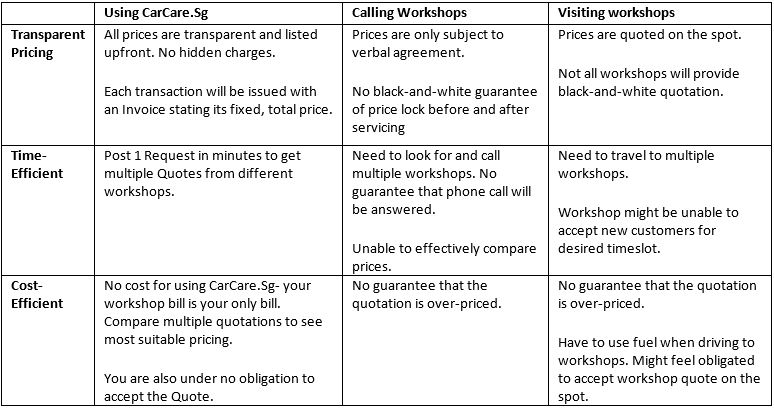 Say Goodbye to Stressful Car Servicing
You can Post a Request for your customised car servicing, maintenance or accessorising needs along with their preferred budget. They will receive multiple Quotes from our partnering workshops, pick their preferred Quote and make a deposit (which is part of the total bill) to confirm the appointment.
Alternatively, you can Make a Booking by choosing from an extensive list of car services. Simply indicate your preferred timeslots and once confirmed, make a deposit (which is part of the total bill) to confirm the appointment.
CarCare.sg also provides drivers with important car servicing and maintenance tips, so that you are familiar with the maintenance needs of your car and what it will cost you. Sign up now to start using CarCare.sg right away!
And if you a good, honest and reputable car workshop, contact CarCare.sg at [email protected] to find out more about how to become a CarCare.sg partner today!
(This post is brought to you by CarCare.sg)