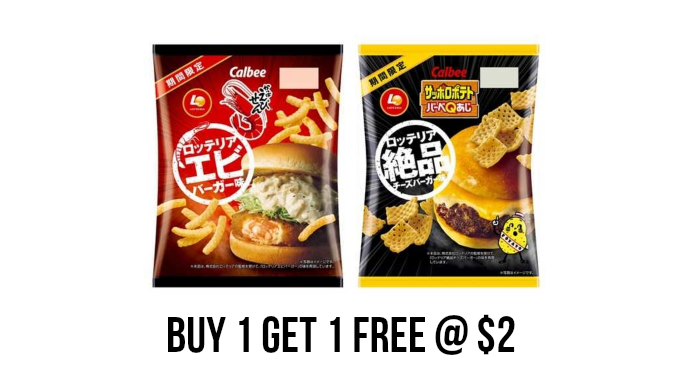 Buy one get one free Calbee x Lotteria Chips
Only available in Japan, the Calbee x Lotteria Chips is a collaboration between Japanese snack giants Calbee and fast-food chain Lotteria. The potato chips has the flavouring of Lotteria's famous burgers. There are two flavours that are available at FairPrice Finest:
Cheeseburger
Shrimp burger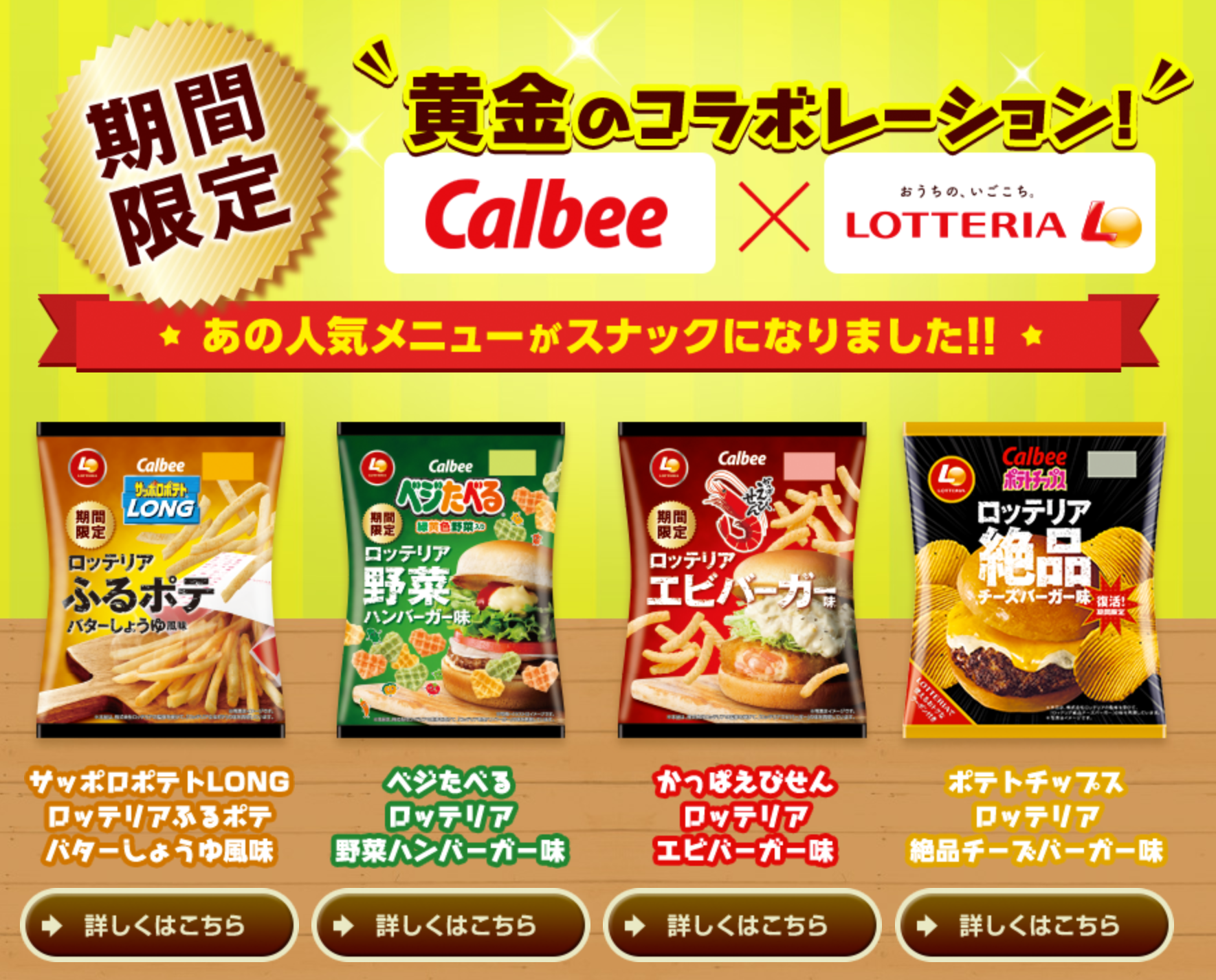 The bag of chips are now on sale at selected FairPrice Finest at $2. They are having a Buy-1-Get-1-Free promotion now, so you get 2 bags for $2! (Previously, you can only get the chips via Airfrov but at a steep price of $10 for 2 packets.)
Share this promotion with your friends and loved ones!