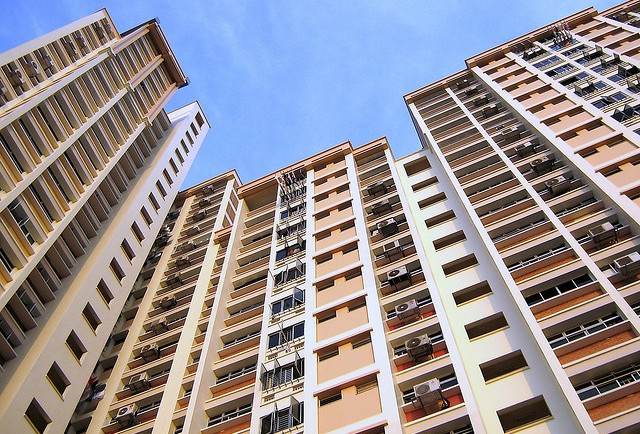 (Image credit: yeowatzup, via Flickr)
For any potential home buyer, home loans should be a serious business. Pick the wrong kind and it can cause a cascade of unfortunate events, including being trapped in a huge debt and even losing your home.
But between a bank and an HDB loan, which one is better? Let's compare them:
How much can you borrow?
Under the HDB loan, you can borrow up to 90% of the purchase price or the market value, whichever is lower.
Banks, on the other hand, can provide you with up to 80% Loan to Value (LTV) of the property. This the ratio of the loan quantum to the property's appraised value.
Take note, though, that both HDB loans and bank loans cannot guarantee the full LTV. Simply stated, it can be lower than 80% or 90%. This means that you have to use your own money to pay off the rest of the mortgage or consider other bank loans.
Taking out a personal loan to cover the rest is an option, but this might affect your debt servicing ratio. Always compare to find the best personal loans.
How much is the down payment?
HDB loans would require 10% down payment, which may be fully covered by your CPF savings. Banks would need 20%, 5% of which should be in cash as only 15% can be absorbed by the CPF. Regardless of which loan you choose, though, repayments may be made through the CPF.
How do they calculate the interest rate?
One of the biggest differences between HDB loan and bank loans is in the way they determine the interest rate. For a home buyer, you need to learn this as it's the basis for the amount you pay on top of your principal loan.
The HDB loan is pegged at 0.1% above the CPF Ordinary Account (OA) rate. Do note that the CPF rate is reviewed quarterly, so the rate may still change, although it is quite consistent.
Banks can offer either a fixed or a variable rate, although the fixed rate is not perpetual: it's fixed for only a few years, say, three to five years. Then the rate becomes variable.
Either way, banks have three possible bases for computing their interest rates: SIBOR Singapore Interbank Offered Rate (SIBOR), Swap-off Rate (SOR), and Internal Bank Rate (IBR). On top of that, the bank adds a spread, which is the bank's charges. As an example, the SIBOR rate (we'll use this since it's the most preferred bank rate) may be 1.1% and the spread is 0.9%, which means the overall interest rate is 2%.
Banks express the interest as 0.5% + 3-month SIBOR, which means the rate is revised every three months.
Although banks can offer similar home loan packages, they can still differ on the interest rate alone. Thus, to make sure that you can make the right decision about that, speak to a mortgage broker.  
Over the last few years, homeowners with bank loans have been enjoying lower interest rates, but that's due to quantitative easing (QE), which somehow repressed the bank's interest rates. But now that it's over, the rates may significantly change.
Hopefully, with this article, you can make a much better choice whether to get an HDB loan or a bank loan.
(This article is brought to you by SingSaver.com.sg)