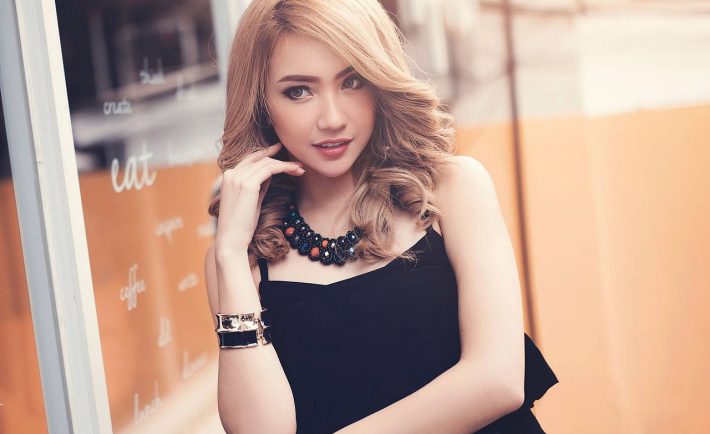 Image Credits: pixabay.com
We all desire to look elegant and classy. Contrary to popular belief, you do not have to spend a hefty amount to look and feel like a million dollars. You can follow certain tips and tricks to present yourself in the most elegant way.
Not only can you make your wardrobe look fancy, but also your bank account!
TIP #1: INVEST IN STAPLE PIECES
Key fashion pieces consist of the most valuable clothing items in your closet, which can provide a foundation for every great outfit. Choose quality over quantity to look expensive while on a tight budget. You can purchase fewer high-quality pieces rather than purchasing more fast-fashion items every month. This will save you money in the long run.
For instance, you can spend S$45 on a premium white shirt instead of purchasing a S$5 poorly made white shirt every month. Staples include basic tees, classic black dresses, pairs of jeans, and flats.
TIP #2: GO FOR THE NUDES
Choose neutral or nude shades to achieve a classy, minimal look. While bold colors are fun to add into your outfits every once in a while, you can make a chic entrance with neutrals.
Neutral shades include black, white, grey, olive green, brown, and taupe. Neutral shades never go out of style, so you can keep these pieces in your wardrobe for years. These shades are extremely versatile too, which can result in an effortlessly expensive-looking outfit.
TIP #3: LESS IS MORE
Wearing minimalist outfits with sharp tailoring in neutral shades and paired with timeless accessories will elevate your style. Keep things simple. For instance, you can match a black dress with a gold necklace or bracelet.
TIP #4: WEAR FLATTERING CLOTHES
Elegant people know that focusing on their assets and drawing attention to the body parts they love can help them look more stylish. Clothes that fit you like a glove and flatter your body can help you look classy.
Not everyone has the same body type, so select clothes that flatter your body. For instance, petite women can find a tailor to achieve the best hemlines.
TIP #5: MATCH BAGS WITH SHOES
The importance of a good shoe can never be underestimated. A good pair of shoes can either be durable black high-heeled shoes or a pair of nude flats. Learning to match these shoes with your back does not necessarily mean you have to match the colors. Rather, you need to match the materials used in the shoes and bag.
You can go for a leather bag and pair it with leather mules. You could still match colors as it is your choice. Invest in quality shoes and bags that are long-lasting and timeless.
TIP #6: WEAR MODERATE MAKEUP
Avoid heavy makeup and false eyelashes. These are not bad ideas, but you can elevate your style by keeping things simple and fresh.
Do not forget about proper grooming too! Wash your hair properly, brush the edges well, and put it together.
TIP #7: KEEP YOUR ACCESSORIES TO A MINIMUM
Those who are trying to stay within a budget will be happy to apply the "less is more" method when accessorizing. Tasteful accessories have the potential to elevate your style from looking basic to fancy. Stick to dainty, sleek accessories such as simple gold chain bracelet and pearl drop necklace.
TIP #8: FIND THE RIGHT FABRICS
Expensive-looking style is complemented by luxurious materials. Some fabrics you can consider include linen, cotton, silk, cashmere, and wool. Stay on budget by finding quality fabrics at end of season sale or shop on pre-loved sites such as Facebook Marketplace and Carousell.