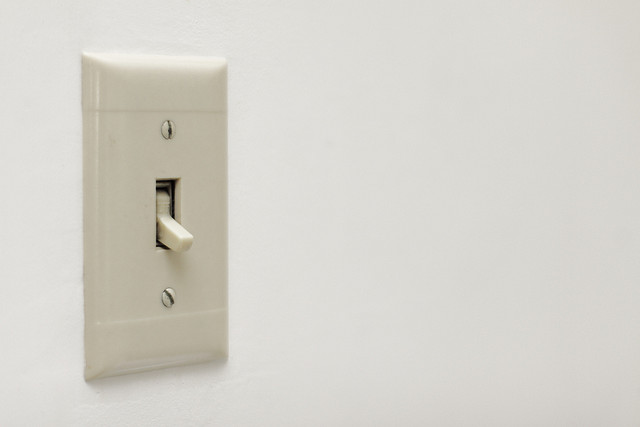 Image Credits: Andrew Smith via Flickr
1. UNPLUG
You do not need a PhD to know that unplugging your cables and electronics when not in use can help you save energy and reduce your bills. Even if you turn the switches off, appliances will continue to use energy if they are plugged in.
2. KEEP IT COOL
Cold running water uses lower amount of energy than heated ones. So, use cold water when washing your clothes and dishes or when doing other tasks.
3. CHOOSE WISELY
If you are buying a new appliance, make sure that it is an energy efficient model. Smaller appliances not only help you save more on space but on bills also. Opt for a relatively small microwave than an oven and smaller lamps than the overhead lights.
4. REFRAIN FROM REPEATEDLY OPENING THE FRIDGE'S DOOR
Ensure that you know what you must get before opening the refrigerator's door/s. Repeatedly opening and closing the door/s will only cause cold air to escape and for the appliance to work more than it should.
5. PUT DOWN THE BLINDS
During summer and hot days, put down the blinds to prevent extra heat from coming in and prevent your air conditioner from running more on energy. Do the opposite during the cold weather to keep your home naturally warm.
6. PAINT THE ROOF WHITE
In Color Psychology, white symbolizes new beginnings while in Business, it symbolizes efficiency. By merely painting your roof white, findings suggest that it can cause a 40% drop on the energy consumption. It also cools down the whole house.
7. COVER THE POTS
Cover your pots when boiling because if you leave it open, the boiling period will only be longer and therefore requiring more energy.
8. DOUBLE CHECK YOUR BILLS
Double-check your billing amount to ensure that you are paying accurately. Do this by checking the reported bill usage and comparing it to your meter.